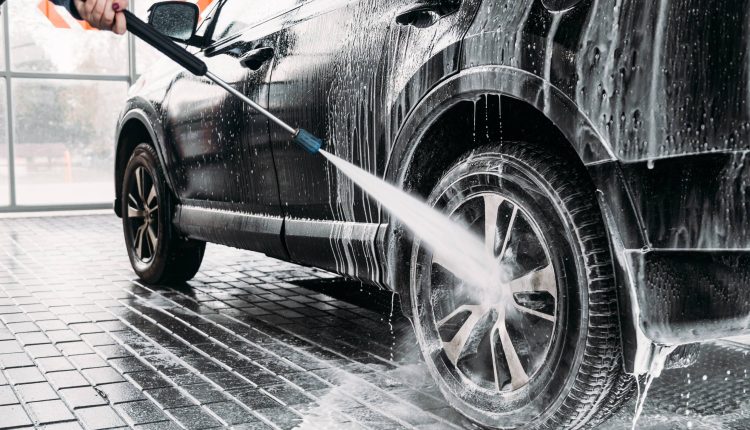 Eidi You Can Give Your Car This Eid!
Eid-ul-Fitr is upon us, and one of the best parts of this Eid is Eidi which we receive from our elders or give to children if we are the elder ones. And like your family and relatives, your car also needs an Eidi because it is part of your life, it is your ride, and in some cases, it is your love. And many petrol heads treat their car as human beings, so, here are some ideas of Eidi  you can give to your car this year. 
A Proper Wash 
We all like to get ready and wear new clothes on Eid, and like you, your car also needs a wash and a fresh feel. So, take your beloved to a nearby service station, or wash it with a power washer at home and treat her like she is visiting a beauty salon. Wash the exterior, remove dirt from tyres, clean the underbody, freshen up the interior, and bam! your car is ready for Eid. 
Car Floor Mats
The floor mats are usually the most ignored accessory in our car, although it gets the most dust and dirt. Many a time, we sit in our cars with dirty shoes and leave the mats just like that. And this leads to their wear and tear, but they remained ignored for quite a long time. So, as an Eidi, get new floor mats and give the interior a proper clean look. Believe us, not only your car, but you will also feel great. 
A Perfume/Tissue Box
We all like to smell good and buy good perfumes and body sprays for us. Similarly, your car wants it too; a smelly vehicle is not a good experience and doesn't leave a good impression on others. Also, a tissue box comes in handy, especially if you spill something or drop some food. So, buy a perfume bottle as a breath of fresh air and enjoy a fragrant ride. And compliment it with a box of soft tissues to have a feeling of chivalry. 
Remove Some Dents
A car with proper curves is a real beauty, and dents on it are like bumps on your soul or spots on the moon. They look hideous, so, on this great occasion, take her to a good dentar who can understand your and her pain and get those ugly dents removed. Take her to the original shape and enjoy a literally smooth ride. 
Hi-Octane
Last but not least, we all like to eat and drink well, and the same is the case for our cars. Low-quality petrol will harm her engine and affect her overall health and average. So, this Eid, treat her with Hi-Octane so that her engine run smoothly, the fuel average gets better, and she runs effortlessly. 
These are some of the ideas from us; share if you have any. And Happy Eid all, may you and your car have a good one.