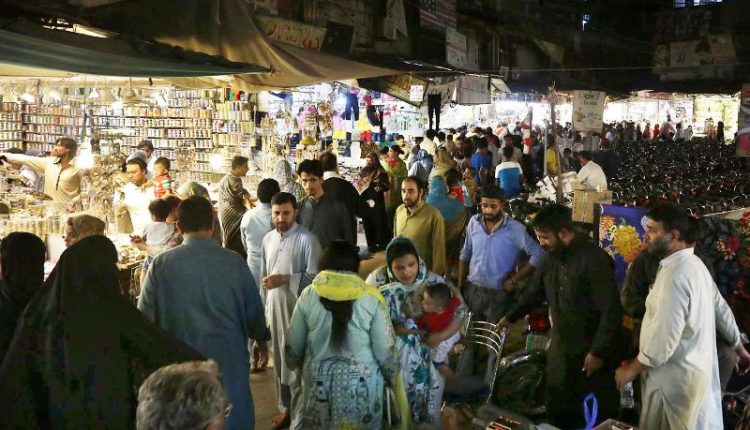 Problems You Face Going Eid Shopping in Car
Like every year, Pakistanis are celebrating this festive season in high spirits. With the month of Ramadan coming to an end, Eid shopping is in full swing. Every evening, shoppers come out of their homes after iftar and swamp the markets, malls, and local bazaars to buy their Eid outfits, gifts, sweets, and all kinds of stuff. If you, too, are planning to go Eid shopping this weekend, here's why you should leave the car home and get an Uber, Careem, or another ride.
Traffic, more traffic, and some more traffic
After-iftar hours are the most rush hours in Ramadan. With Eid only four days away, roads are over flooded with tons of traffic, so much so that there's a traffic jam every five minutes, and your car moves only a few inches. 
There are food and clothing stalls in the middle of the road. People have parked their cars and bikes on the roadside and footpaths, cramping the space even more. It's a complete and utter mess.
Can't find decent parking
If your car makes it out of the whole traffic situation without killing you and your mood, good for you. Your next challenge is to find a decent parking spot for your car (100 bucks says you'll lose and end up parking on the main road). But you will lose your last shred of sanity when you come back after shopping and see the car damaged from a road hit.  
Everyone wants to tag along
Another reason for not going shopping in a car is you have to take uninvited passengers with you. You tell someone you are going for Eid shopping, and suddenly a hundred people are trying to tag along and fit in your car.  
Have to make multiple stops on the way
Those hundred people who just tagged along for the ride, you are their driver now. You are the one responsible for dropping everyone at their stops and picking them up. 
Someone needs to go to the darzi; someone has to buy shoes; someone forgot to buy matching jewelry with their dress; someone has a salon appointment, so on and so forth. 
No space for the shopping bags
Every person that goes with you for Eid shopping comes back with at least five shopping bags. How will you fit those bags when you hardly fit those freeloaders? Nobody cares. It's your job, and you should know how to do it. 
These are some of the problems you face when shopping for Eid in your car. Have you ever been hit with the Eid euphoria of your desi family? Share your Eid shopping madness with us in the comments. Eid Mubarak, folks!