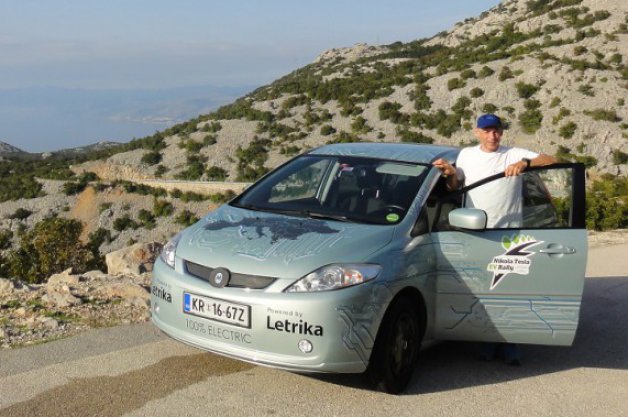 The increasing love of Electric Vehicles (EV) in Slovenia is getting popular with time. The country has been famous for its work in biofuel, but the newly found love for EV scene is far from others' reach.
Pacjak and his partner Jasna drove an electric car, a converted Mazda5, recently from Bled (Slovenia) to Dubrovnik (Croatia), covering a distance of 457 miles or 736 km. The vehicle was loaded with all necessary luggage and also covering 5000 meters of elevation changes in the Adriatic coast.
The exact technology used in the conversion is not yet disclosed, but it is said that the conversion uses 96 lithium polymer cobalt based cells stored in special light boxes under the car for its battery. The IPM motor and controller and Metron claim that the efficiency is so high that when driving up to 80 km/h we do not need any air intakes for cooling.
To date, I don't think none of the readers have heard about such a success trip. If this technology goes mainstream and successful, the end of conventional internal combustion engine vehicles will come sooner rather than later.