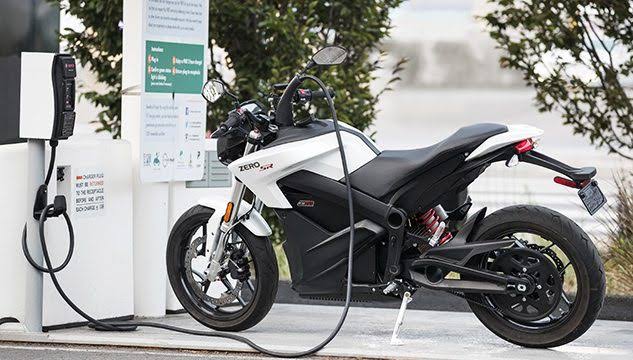 Pakistan's first-ever electric vehicle  (EV) policy has been given formal approval by the cabinet, under which the production plants for manufacturing electric motorbikes and rickshaws will be established in the country.
According to the details, the adviser to Prime Minister Malik Amin Aslam, while talking to the media, said that the country would be hugely benefited from the introduction of electric vehicles. Electric cars will eventually take over the conventional combustion engine vehicles, which will reduce the carbon footprint in the atmosphere and save as much as $2 billion in the annual oil import bill. The electric vehicle (EV) policy has been approved by the cabinet, which will open new ways of revolutionizing the overall economic sector of the country. In the initial phase, motorbikes and three-wheelers will be shifted towards electric technology. The PM aims to convert 30% of the vehicles in the country into electric by the year 2030. To accomplish the plan of moving towards electric mobility, the government aims to set up production plants of electric motorbikes and rickshaws in the country.
By converting motorbikes and rickshaws into electric system, the country will be able to achieve a high amount of savings on its annual import bill as well as reducing the adverse effects of carbon emissions on the atmosphere. It was also revealed earlier that the federal government had signed a Memorandum of Understanding (MoU) with a private ride-hailing service for the sake of introducing electric-powered vehicles in Pakistan. Under this partnership, the ride-hailing company will be spending Rs.12 billion for the expansion of its transport bus service in the country. It will add up electric buses to its transport fleet, which will promote the culture of electric vehicles in Pakistan.
Moreover, the Prime Minister Imran Khan has also issued directives to the Ministry of Commerce, Industries and Production to provide its guidance to the Federal Government to achieve the implementation of electric vehicle policy in a much better way.
The introduction of electric vehicles will also reduce the maintenance cost of vehicles as there will be no combustion engine and its related parts under the hood. Also note here that a local company in Karachi has also succeeded in manufacturing the EV conversion kits for motorbikes, rickshaws, and cars.
Share your opinion in the comments section and stay updated with PakWheels for all the automobile-related content.