Honda recently unveiled the hardcore enthusiast track ready Civic Type R at the Geneva Motor Show, equipped with a new 2.0 liter turbocharged four banger that puts out 320bhp and does 0-60mph in under 5 seconds, its the ultimate Civic to have in your garage that is if you could pay the asking price of over US$ 30,000. If that's a bit rich for you, then there's always been a model in Honda's Civic lineup that still gives you the quick and nippy driving characteristics of the Type R, while costing a whole lot less or more commonly known as the Honda Civic Si. The 2017 Honda Civic Si is set to be fully revealed somewhere in mid summers of 2017 and following is everything we know about it, so far.
Also Check out: Honda Civic 2018 model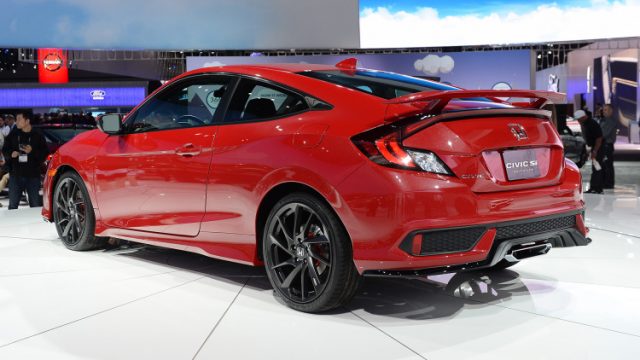 Honda has already unveiled the prototype variant of the Si coupe, and while it isn't as aggressive as the Type R, it doesn't look half bad. The front featured a slightly more aggressive front bumper with larger air intakes and flared wheel arches, the rear end houses a new longer and wider bumper with a larger central hexagonal exhaust tailpipe, along with a large rear wing that is placed above the rear central break lights. Honda says the new Si coupe will much closer in driving performance and feel to the Type R than previous variants, this is thanks largely in part to a new technology pack that will include adaptive dampers, a limited-slip differential, high-performance tires, and an active steering system that will adjust the cars steering ratio based on current driving conditions and speed, it's much the same system you find on Lamborghini and Audi's.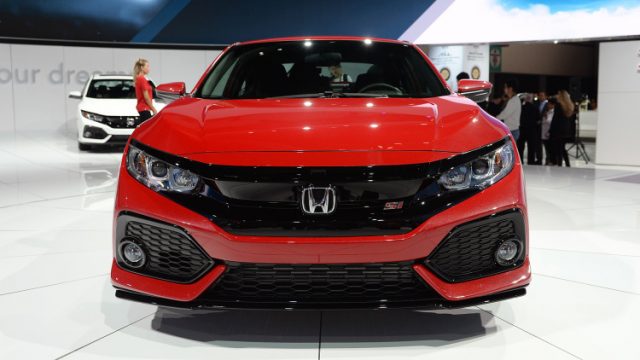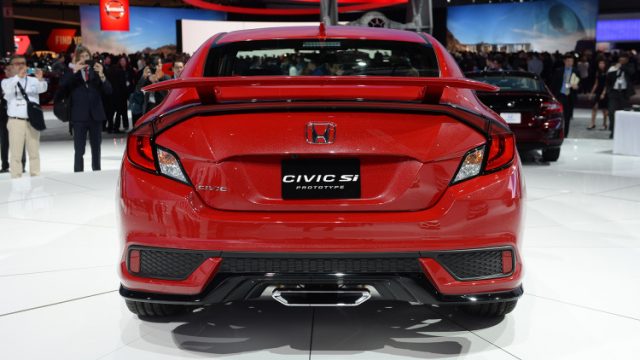 Housed under the bonnet will be the familiar 1.4 liters turbocharged four cylinders that will make a reported 192 lb-ft of torque and 225-230bhp; that's an increase of approximately 18 lb-ft of torque and 15-20bhp from a previous version. The interior remains much the same as we've seen in the standard Honda Civic with only minor changes, it receives sport front seats with red stitching that not only endorses the seats, while highlighting the door panels and steering as well. The pedals and the shifter will be made from aluminum for the cold metal feel every time you go, and change gear and the entire interior will be trimmed in something Honda calls " Dry Metal Carbon." Expect the new Honda Civic Si Coupe and Sedan to be unveiled around the same time in mid summer as 2018 models.