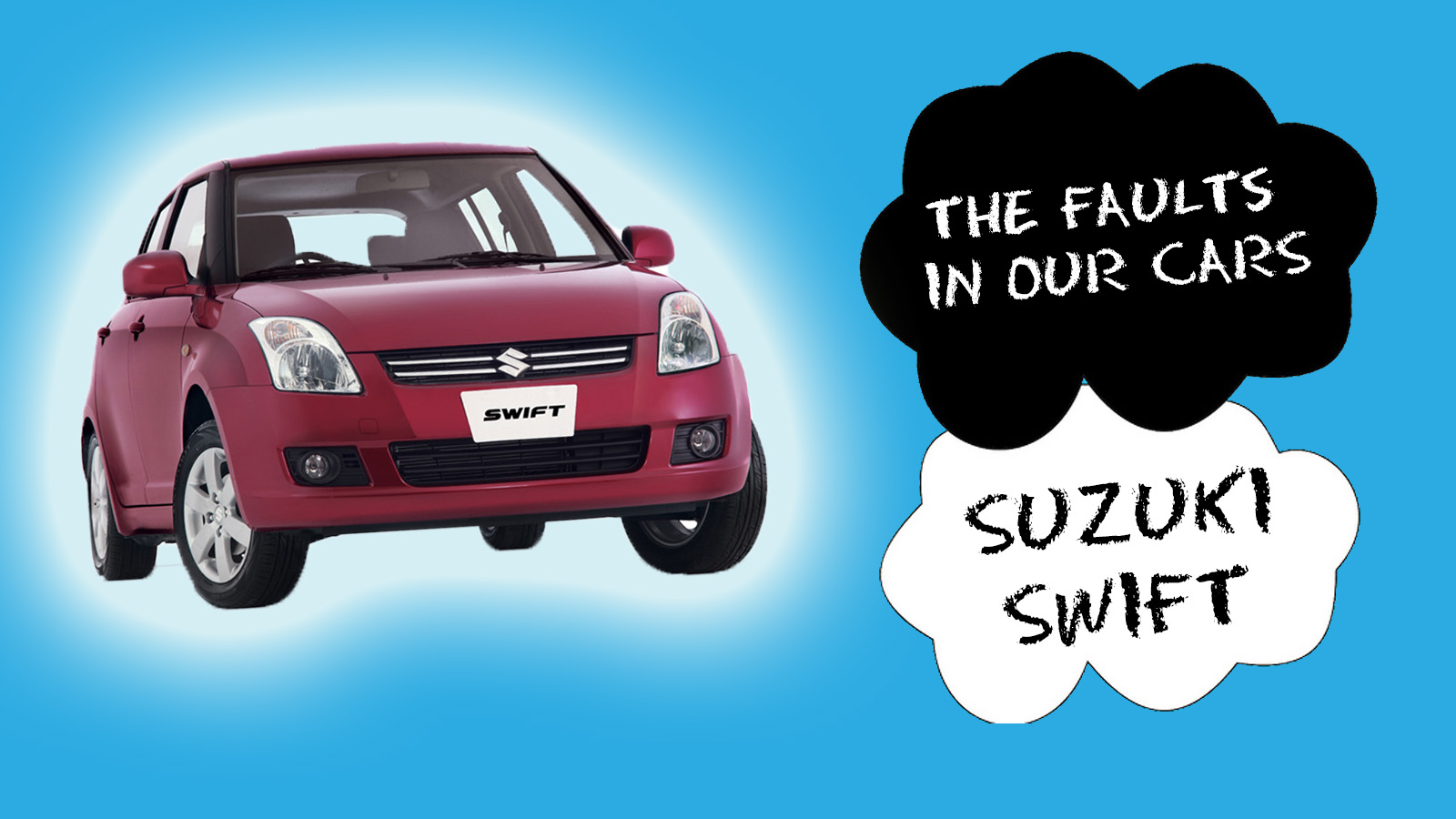 The Faults In Our Cars: Suzuki Swift
No, I won't stop… I won't stop writing about the terrible cars the local manufacturers are giving us, with special factory fitted faults, which are unique in each new vehicle they roll out of the factory.
EDITOR'S NOTE: This is an opinion piece, not a PakWheels review. The author is entitled to his opinion about the car he owns.
The vehicle I have chosen to write about today, is the legendary Suzuki Swift, made by the majestic and marvellous Pak Suzuki Motors Ltd.
In 2010, Pak Suzuki presented the nation with the most successful car they've made. The chubby Suzuki Swift, powered by a 1328cc M13A, producing around 90 hp and 114 Nm of torque. Offered in 3 variants, with one being a 4-Speed Automatic, the Swift is the only local A/T hatchback available in Pakistan.
According to Pak Suzuki:
"Suzuki Engineers went into relentless effort to come up with new Suzuki Swift and modify it according to the needs and requirement of Pakistani customer."
Suzuki has engineers? Seriously? This made me laugh.
Related: Suzuki Swift Discussion on PakWheels Forums
Anyway, coming back to real life. There is no doubt, the Swift looks good. It is a very decent and balanced looking hatchback, Pak Suzuki has to offer. Ever wonder why? Because it is compared with the other hatchbacks we have here. The Cultus, Mehran, Alto etc, with that level of competition my grandmother could design a better looking car . In the imports market, the only decent looking hatchback in this category is the Vitz, which looks just fine. Swift manages to stand out from the crowd because of its looks. Here, I would like to add a very famous Urdu saying "Andhon Mein Kaana Raja".
Compare the Swift to a real hot hatch, and then the cracks begin to appear.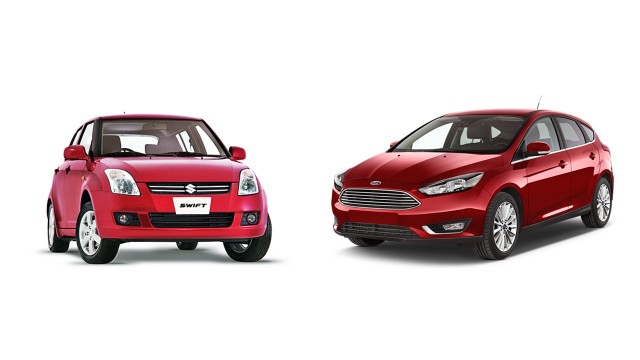 Yes, the Swift manages to escape the league of faulty vehicles because it looks good in Pakistan. But is that enough? No, it isn't.  I won't spare the Pak Suzuki for making a car, that had rattling seat belt locks on the day I took its delivery. The driver side door had to be shut with more than necessary force. The guys standing around my Swift, who can do anything to embarrass you and make you pay them the so called 'mithai' of new car, were standing around the car with an evil grin on their faces. I drove the car out of the showroom, thanking Allah for the car, but my prayers were interrupted by the rattling noise, which increased with an increase in speed. Still, could be worse.
Now, I will quote a few lines from the Pak Suzuki's website, in which they say different things about the Swift:
About the instrument panel, Suzuki says:
The bright sporty, easy-to-read tachometer dial that has its '0' mark positioned at six o'clock, where the driver's eye falls naturally.
Is this even a description? Was this thing even supposed to be said? Eyes can fall anywhere naturally.
Inside, the chrome door handles are described as:
Silver chromed door handle further adds elegance with sportiness.
*sob sob*
Coming to the performance of the Swift. Many people consider it to be a fast machine. Well, yes it is fast but take any hatchback and put anything above a 1000cc in it and it will be kind of fast, BUT the outdated engine Suzuki is fitting the Swift with was first used almost 15 years ago, and in 15 years, a lot has changed. Fat iPods are replaced by very slim ones, hybrid vehicles can produce up to 1500 BHP and what not, but Pak Suzuki still gives us an M13A with highly unpredictable fuel consumption patterns. The 4-Speed automatic, Oh Come on! even a mountain bike has more gears than that!
Concluding today's story, I would like to say that yes, we live in a country where everything is outdated and we are forced to buy things because there is a very little room of options available to us, but the price we're paying for all of this are immense! We do not deserve such pathetic build quality and below par features for what we pay.
Till next time we meet…