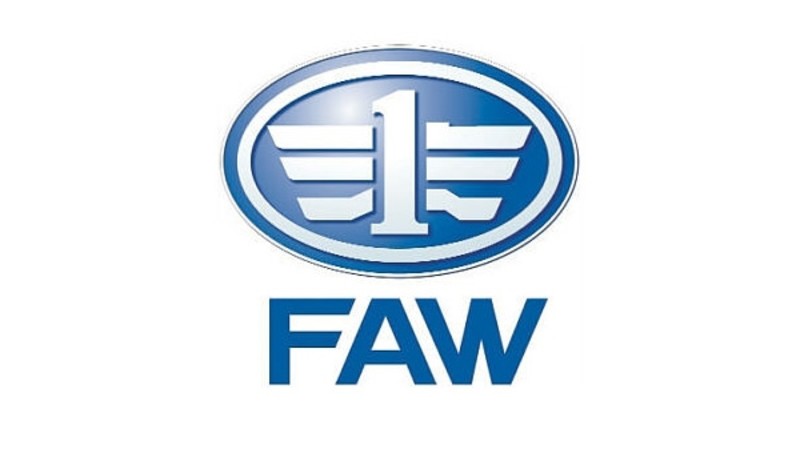 FAW Offers Mega Discount on its Entire Lineup 
Al-Haj FAW Motors has offered a mega discount on its whole lineup of cars. The Year-End offer is applicable for FAW V2, X-PV and Carrier Plus. Under the offer, the buyers can get a discount of Rs 50,000, if they book a car now. However, the booking will start at Rs300,000.
The company also announced in a social media post that the customers will also get a chance to enter a lucky draw and win a mega prize. 
The offer is valid till December 31, 2020.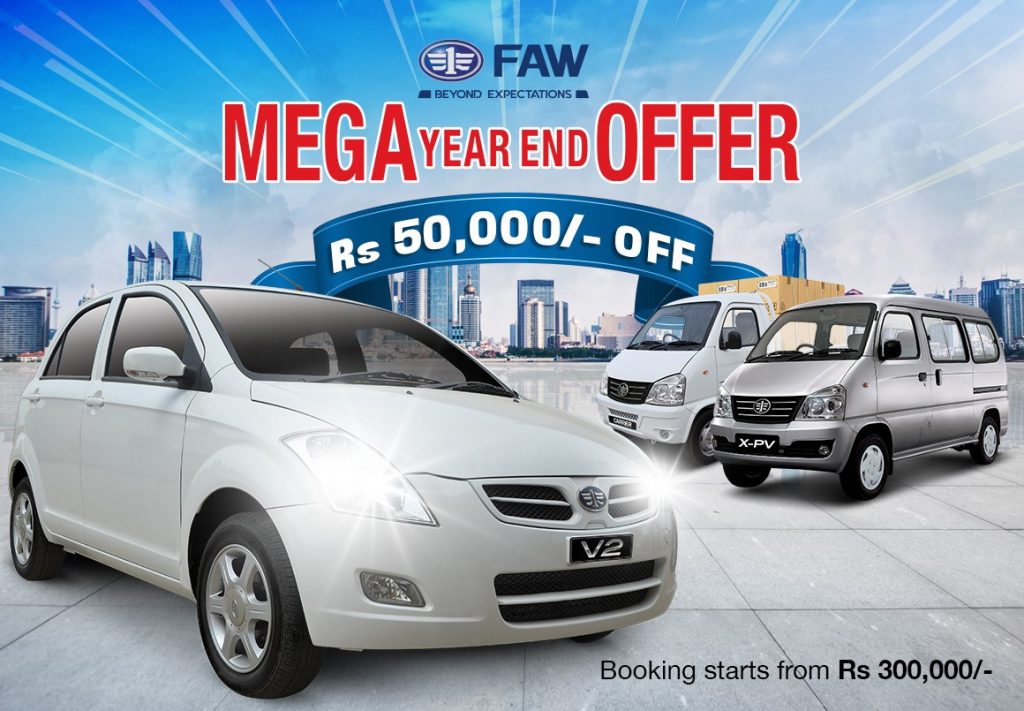 Al-Haj motors are functional in the local market for over a decade. The company launched its Heavy-Duty Vehicles CBU line 2006. It included Dump Trucks, Rigid Trucks and Prime Movers. Then in 2012, the company launched its light commercial vehicles, including XPV passenger van and Carrier Pickup. The company got greenfield status in 2017, under Pakistan first Automotive policy 2016.
Hike in FAW V2 Prices: 
Earlier in September, Al-Haj FAW Motors increased the price of its hatchback FAW V2 by Rs35,000. According to the company, the 1300cc price reached at Rs16,09,000, after the hike, compared to its old price of Rs1,574,000.
As per the notification, the company had implemented new prices from September 1, 2020. It said the advance tax for the V2 is Rs25,000 for filer, while it is Rs50,000 for non-filers. 
Furthermore, the company has also revised the prices of other FAW vehicles. The new price of the X-PV standard is Rs1,244,000; Dual AC's is Rs1,304,000, while the new rate of Dual AC (Power Edition) is Rs1,344,000.  The company has
also increased the prices of its 1000cc carrier vehicle. The new price of standard variant is Rs1,024,000, while Flat Bed and Deckless variants will now cost Rs1,014,000 and Rs1,004,000, respectively. 
It is pertinent to mention that despite the price hike, V2 is still the cheapest car in Pakistan in 1300cc segment.