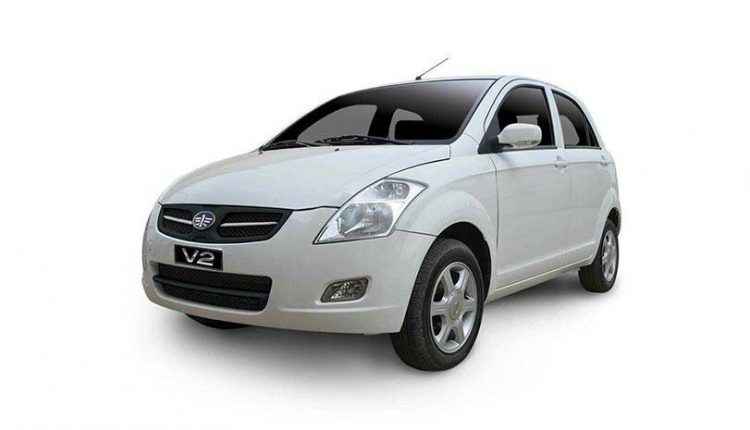 FAW V2 2018: A Review by Owner
 Today PakWheels has brought the owner review of FAW V2 2018 model. The manufacturers has launched this car to compete small cars of Pak Suzuki in Pakistan.
The company relaunched this car after making some changes including all-black interior and changing the location of indicators and wiper control according to local standard.
Price and Purchase Decision:
The owner said he bought this car in Rs12,6000 in October 2018. While discussing the purchase decision, the owner said he also considered Japanese cars, but their import was banned. "I also thought of buying Suzuki Cultus but it was a bit pricey and dealerships were demanding 'On Money' on its purchase," he said.
Engine of FAW V2: 
The car has 1300cc EFI engine with 5-speed manual transmission, producing 90hp at 6000RPM and 120nm Torque at 4400RPM.
Salient Features:
The car has power steering, power window, dual airbags, immobilizer and ABS+EBD. Furthermore, it has 14-inch alloy rims with imported tyres, LED brake lights and adjustable front lights.
Fuel Average of FAW V2: 
According to the owner, its intracity fuel average is 13-14 kilometers per liter, while the long route average is around 17-18 kilometers per liter.
Built Quality:
The owner is satisfied with the built quality and think that being a Chinese brand, it quality is at par with other local cars.
Infotainment System:
Talking about the audio system, the owner said the performance of the audio sound of the car is normal, as it will create distortion on high volume. Furthermore, it has Bluetooth and AUX options.
Storage Space in FAW V2: 
The company has given multiple storage spaces under dashboard, side of the front doors, and in central console. "There is only one issue in it, the manufacturer has installed the control buttons on central console on very awkward position, which could've been better," the owner said.
Seating Comfort:
The car is spacious with very comfortable seats and ample seating space on both front and back seats. Furthermore, the vehicle's headroom is also very good.
Trunk Space of FAW V2: 
The car has very good boot space, making it a great choice for the long travel.
Missing Feature:
As per owner, the only issue is that its cabin noise is relatively high.
Oil Change Cost:
The owner said that he changes its oil change after 5,000 kilometers, and it costs him Rs4,000.
Parts Availability:
The owner said that although he hasn't changed any part yet, but the prices of front headlights is Rs20,000.
Registration Fee and Token Tax:
The registration fee of this car is Rs30,000 while annual token tax costs Rs3,500 for filer and Rs7,000 for non-filer.
AC Performance of FAW V2: 
The owner is completely satisfied with AC performance, even in extreme summer heat of Pakistan.
Value-for-Money?
According to the owner, the car is completely value-to-money vehicle. "If you look at its quality and compare it with price bracket, you will find it is a great car to buy," he said.
Resale Value of FAW V2: 
The car has not much resale value in Pakistan market, which is one of the major issues of this vehicle.
Watch Video: