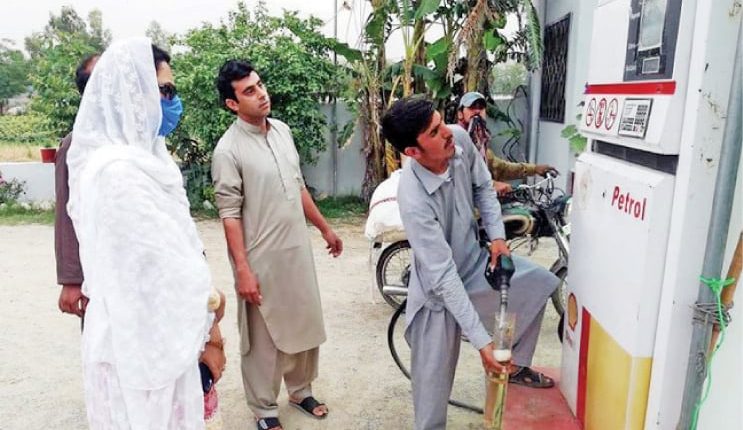 Under authorities' new initiative, Islamabad motorists can now check the measurement of fuel dispensers at any petrol pump of the city. 
Deputy Commissioner Hamza Shafqat said we are providing this service under 'Quantity on Spot Check' initiative. "This project will remove the people's concerns about incorrect measures at petrol stations," he said.
Initiative For Islamabad Motorists: 
The DC further said that this initiative would build confidence between fuel stations and vehicle owners. "It will also keep a check on short measuring by some fuel stations," Shafqat stated.
He also said that the government will continue to introduce customer-centric initiatives. "Initially the facility will be available at Shell pumps, he told media. He added authorities will increase its scope to other stations to provide maximum relief to masses.
The commissioner further stated that the Islamabad Capital Territory (ICT) quality-checking teams are regularly conducting raids. "The teams are sealing the pumps with less measurement on the spot," he asserted.
Online Tax Payment Service in Islamabad: 
Last week, Islamabad also launched an online tax payment service for the car owners. Islamabad Excise & Taxation Department has started this new initiative.  
According to the reports, the car owners can pay their car registration fee, token tax, and transfer fee online while sitting in their home comfort. The owner can make the payment through online banking or other digital payment methods.
Talking to media, Director of Excise & Taxation Bilal Azam said that the department has taken this step to increase its efficiency and convenience for citizens. He further said that under Prime Minister Imran Khan's Digital Pakistan initiative, the department launched this one-window operation. 
"Now 1.1million car owners in the capital will not have to come to Excise office to submit token tax, registration and transfer fee," he said. Azam said they can pay their dues through ATM, debit cards, and e-banking after getting registered at 'City Islamabad App'.
For more news, views and reviews, keep visiting PakWheels Blog.