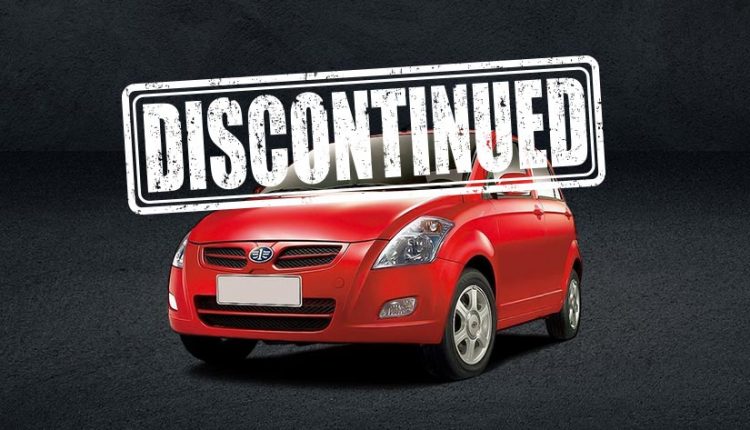 There's a word on the street that Al-Haj FAW is no longer accepting new bookings for FAW V2. We are positive that the hatchback is about to be discontinued, if not already. Here are all the reasons why.
First of all, all FAW passenger cars, especially V2, have been struggling in many international markets. The 1300cc hatchback had a successful run in Pakistan, but its sales went down in the last couple of years. V2 was discontinued in its home market China in 2016. It's about time for the car to say goodbye to the Pakistani market.  
Secondly, the import of car parts has become a limitation. The FAW factory in China has been shifted to another city because of the COVID-19 pandemic situation. The new factory is far from Pakistan; hence, the import of spare parts is tedious.
Thirdly, ever since Al-Haj Group brought the Malaysian brand Proton to Pakistan, Proton has overshadowed FAW. Almost all Al-Haj FAW dealerships have now put up Al-Haj Proton banners. Even FAW users have to go to Proton dealerships for the maintenance of their cars. 
The Future of FAW in Pakistan
Apparently, FAW V2 was the primary bread and butter for the company. So, will the discontinuation of V2 put an end to FAW cars in Pakistan? As per a source in FAW, Al-Haj is not closing down the FAW subsidiary. It will keep selling FAW buses and heavy trucks.
FAW V2 and Suzuki Swift were the only two 1300cc hatchbacks in Pakistan, and both have been put to rest. Suzuki Swift officially discontinued, and FAW V2 somewhat unofficially discontinued. 
Will FAW introduce another car in place of this hatchback remains to be seen. Let's see when the company releases an official statement about the discontinuation of V2. Whenever you're ready FAW, we know it's hard; you can take your time.