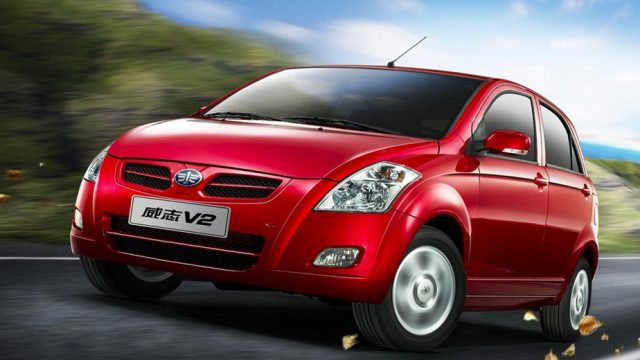 Al-Haj FAW has increased the rate of its hatchback namely V2 for July 2019, after the Federal Government implemented FED on cars. The new rate of the car is PKR 14.99 lac, while the previous rate of the car was PKR 1,389,000.
The government has imposed FED for different categories of cars, which came into effect after the National Assembly passes the budget 2019-20. The FED is as follow:
2.5% FED to be imposed on cars up to 1000 cc engine displacement
5% FED to be charged on cars between 1001 cc and 2000 cc engine displacement
7.5% FED on high-end cars i.e. 2001 cc and above
Aside from Al-Haj FAW, Honda Pakistan and Pak Suzuki have also soared the prices of their vehicles.
Read Also: Car sales plummets during the first 11 months of FY 19
It is imperative to mention here that Al-Haj in the previous month of June 2019 also raised the rates of its cars, see them below: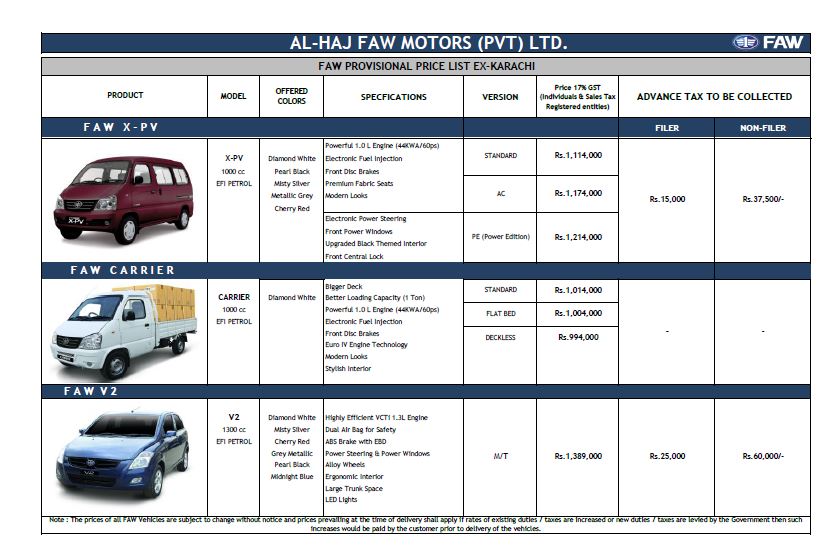 That's it from our side, drop your thoughts in the comments section below.