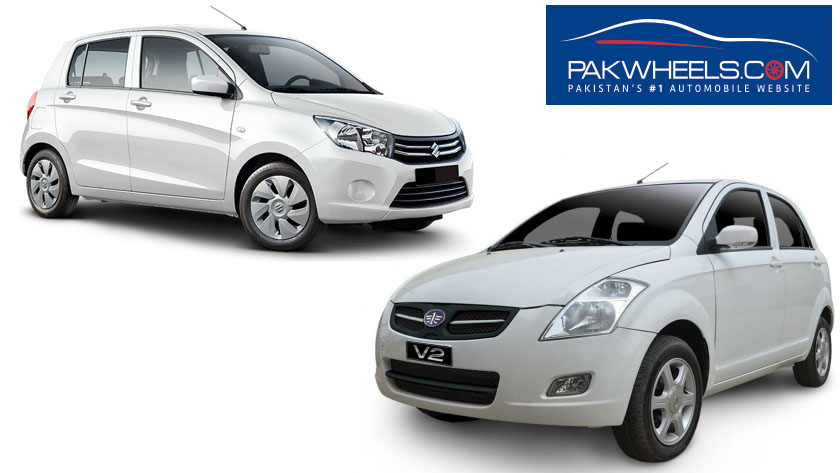 FAW V2 Vs Cultus 2018 – Brief comparison of two popular family hatchbacks in Pakistan
Before we begin the actual comparison let's talk about the history of both cars in Pakistan. First gen Cultus was launched back in 2000 which came as a successor to the Suzuki Khyber. During the tenure of 17 years, Suzuki Pakistan made various changes to the car such as replacing the carburetor based engine with an EFI unit and also making it Euro II compliant later on. It was finally discontinued in April 2017, when Suzuki Pakistan decided to bring a worthy successor to this car in the form of Suzuki Celerio, which is now being sold under the Suzuki Cultus badge.
Also Read: Toyota Rush vs Suzuki Vitara – A brief comparison
When it comes to FAW V2, it is a relatively new car in the market as compared to the Cultus. FAW is a Chinese group and is being run under Al-Haj FAW label in Pakistan. FAW produces original and reliable vehicles and for the past few years, the company has gained a lot of recognition in Pakistan. FAW Pakistan launched their V2 hatchback in Pakistan somewhere in 2013 and so consider it as the first generation model. So let's start.
Exterior:
In terms of Cultus, this new car's exterior design is miles apart from the first gen model and takes a more modern approach. If you give the car a close inspection you will be bound to think that its a fusion between Suzuki Swift and Wagon R. Which to be honest looks quite nice, although not as sleek as the first gen model which had a very low centre of gravity. The side profile of Cultus resembles the swift and there are almost no angular, sharp edges and the whole car is softer and smooth cuts and overall flow. If you go for the VXL and AGS models you get stylish 14 inches alloy wheels which gives this car a very appealing look. Unfortunately, there are not LED head or tail lights on any of the variants but as of now, that luxury is only present in Japanese cars of similar price.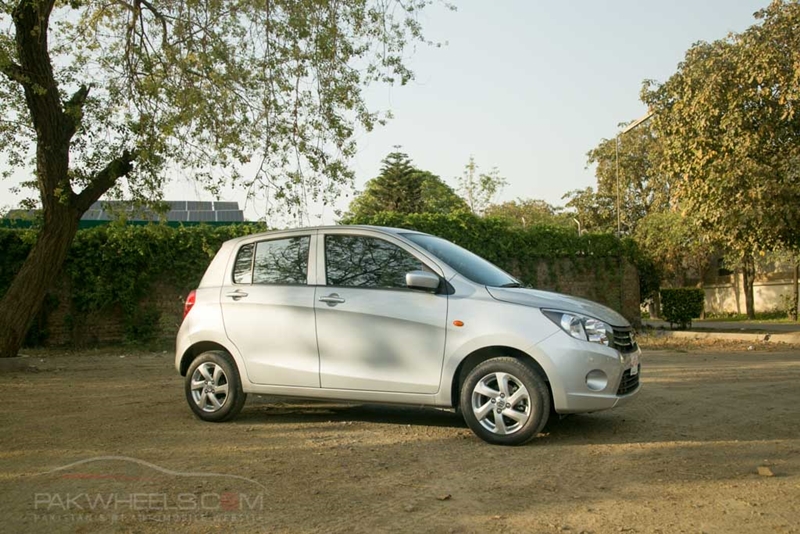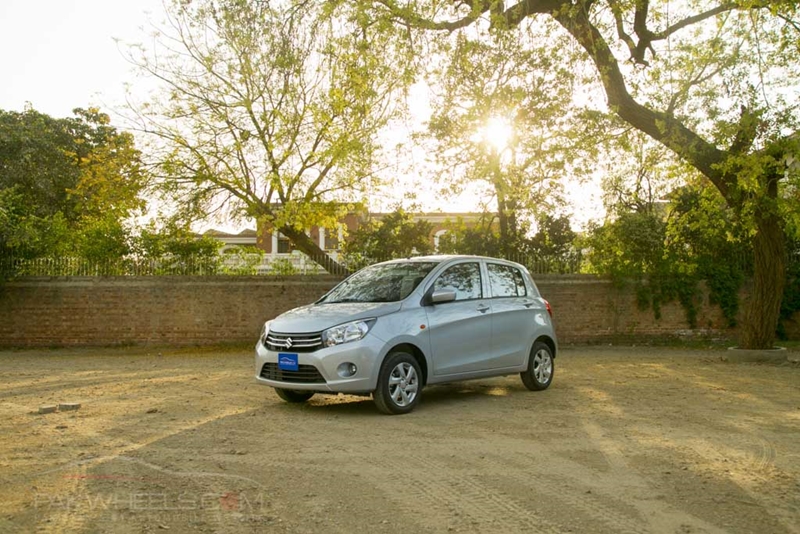 In terms of FAW V2, some might say that FAW has taken a little inspiration from Alto and Swift while designing this car. Taking inspiration from other manufacturers is not a bad thing at all, especially if you do it right plus FAW V2 has its own unique design in my humble opinion and looks good if not great. While I stated above that Cultus has almost no sharp edges and curves, then V2 takes it above a notch with being even less curvy and edgy. The whole design at front and rear shares a similar design language which can be described in one word, "Spherical". Sadly, just like cultus there are not led lights on both front or rear.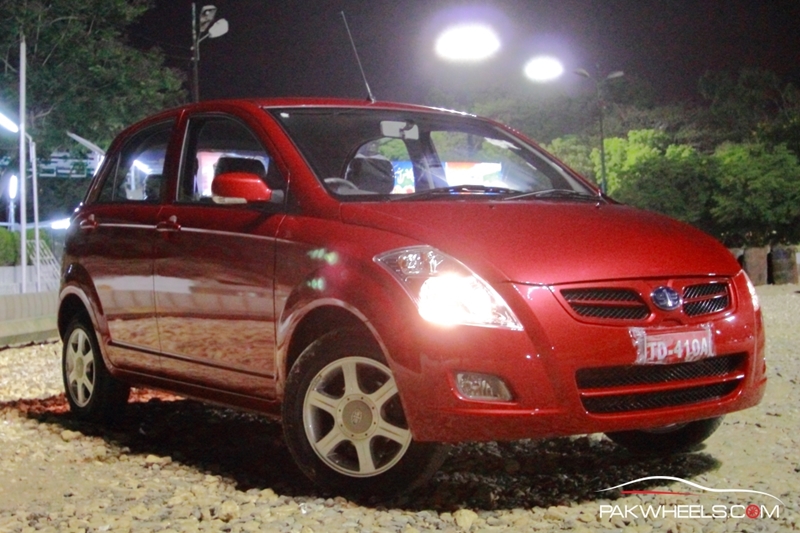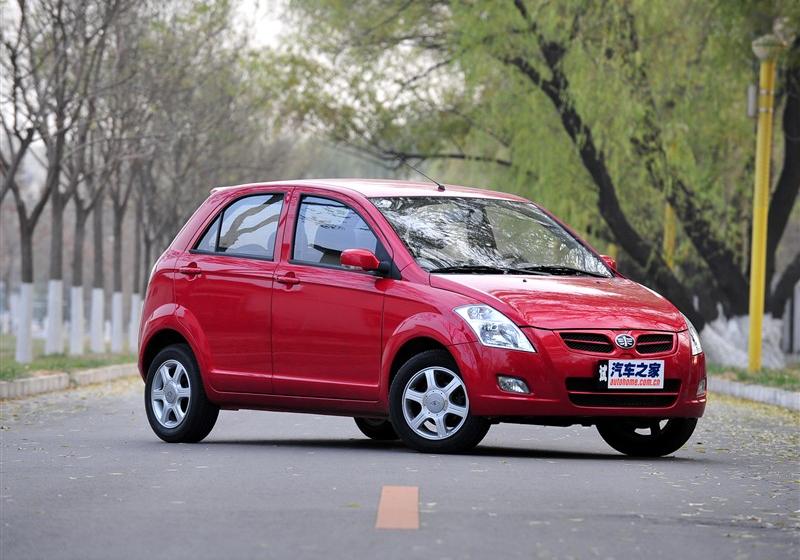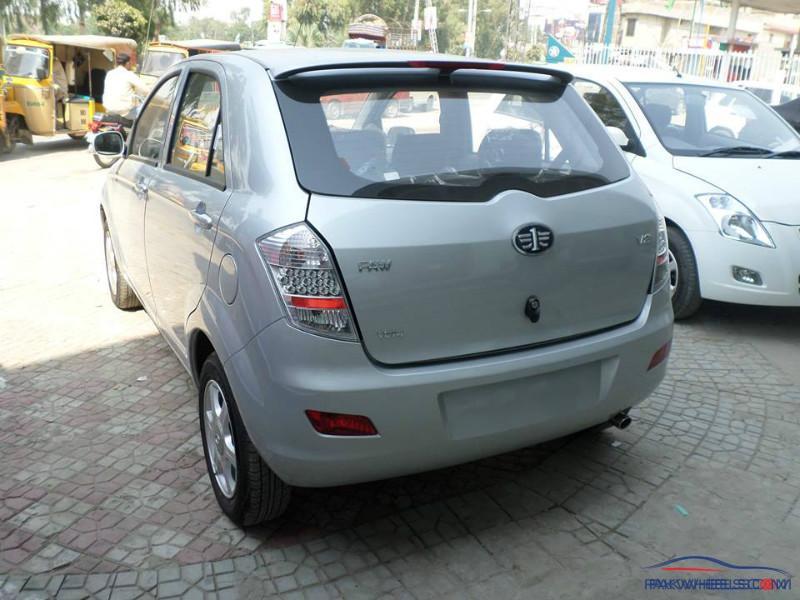 Interior:
The dashboard on this Cultus 2018 is quite stylish and I really like it a lot. It has a beautiful speedo with RPM gauge as well as a small TFT display, which can display useful information such as range and fuel economy. The gear placement is also very good and makes it very easy to change gears. VXL and AGS variants also have chrome bits and pieces around the dashboard giving it a fancy look.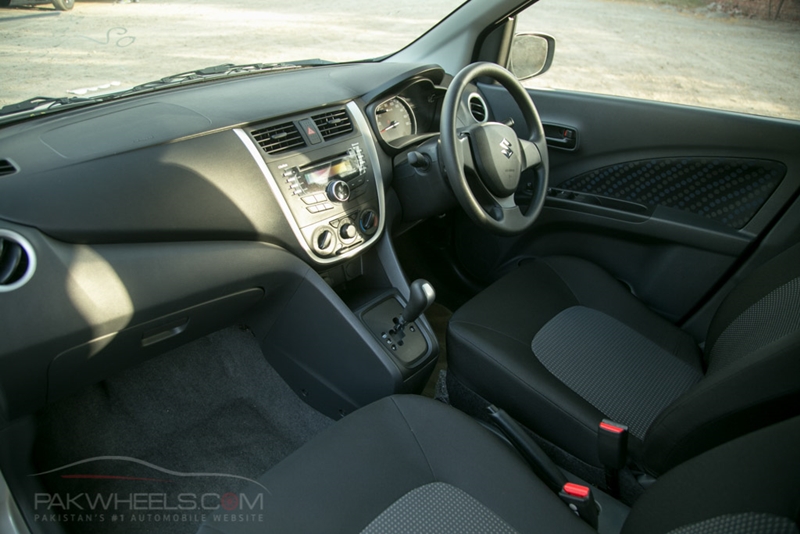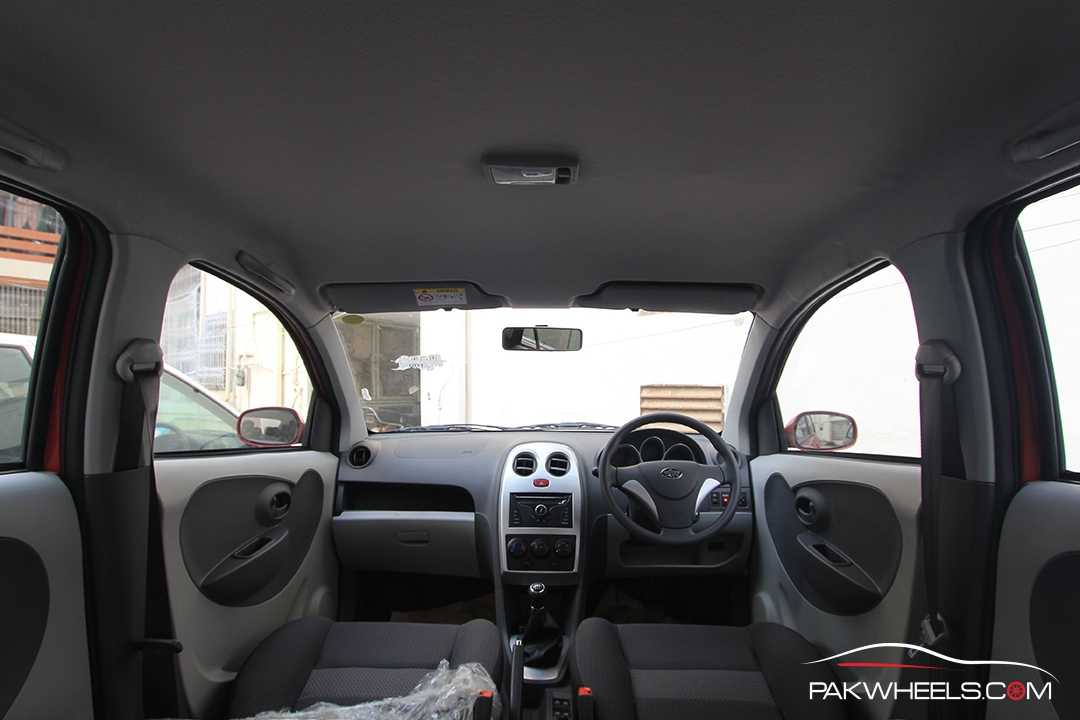 In terms of materials, they are a step above the 1st gen model and feature a muti-tone dashboard and upholstery. Critically speaking, when 2nd Gen Cultus was launched, its interior was good enough in its price range but recent devaluation of rupee as opposed to the dollar has taken the prices very high. So now I feel that the interior quality will be disappointing for many of you.
In terms of infotainment system you get a factory fitted Clarion audio system with Bluetooth support along with phone call support, there is also an option for USB and AUX for old schoolers. Topline VXL AGS also comes with 4-speakers audio system which good enough for day to day use.
Moving on to the interior of the FAW V2 through its very well put together, however, it doesn't feel quite as good looking as compared to the Cultus. This has been a problem with Chinese cars for quite some time now and their interior isn't really the best looking and it could be even deal breaking for many buyers, since its the interior where you spend most of your time. If FAW did a good job of adding other countless features to attract, then the interior feel has been greatly missed. The plastic-feel is not so smooth to touch, which elevates the plastic nature of the interior even more.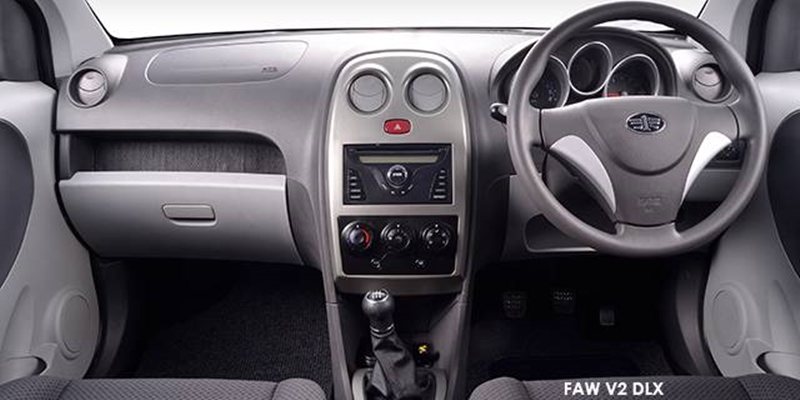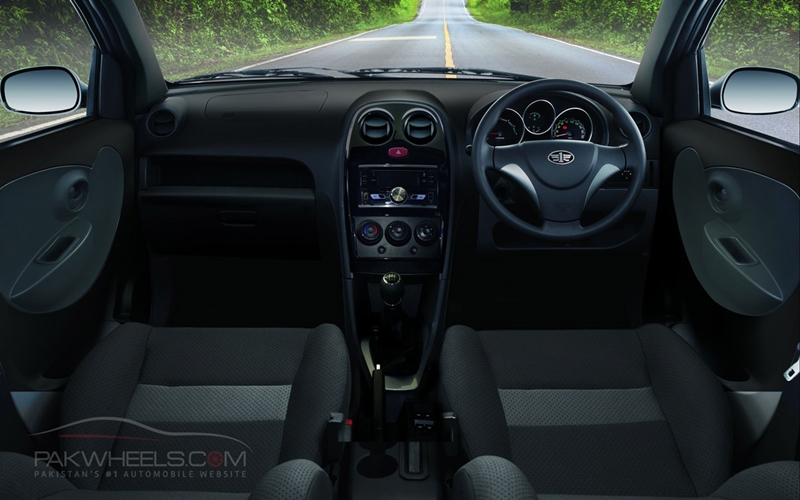 In terms of the audio unit, there's a USB and MP3 player is all set, with a pair of speakers forward-facing. The sound quality in this car is also quite good so you won't be looking for an aftermarket replacement right after buying it. So that's a relief.
Performance:
Performance is probably the main deciding factor between both these cars. Where the Cultus has an extremely refined 1000cc 3-cylinder K10B engine (67HP), the V2 has 1300cc DOHC 16-valve engine (90HP,) which is a lot more powerful and in return consumes more fuel. To put that simply, if you fall towards the performance side of things then get the V2 otherwise, Cultus return excellent fuel economy which V2 cannot match. One more noticeable thing to add here is that as of now you cannot get V2 with an automatic transmission, whereas top-line model of Suzuki Cultus has an automatic transmission for ease of drive.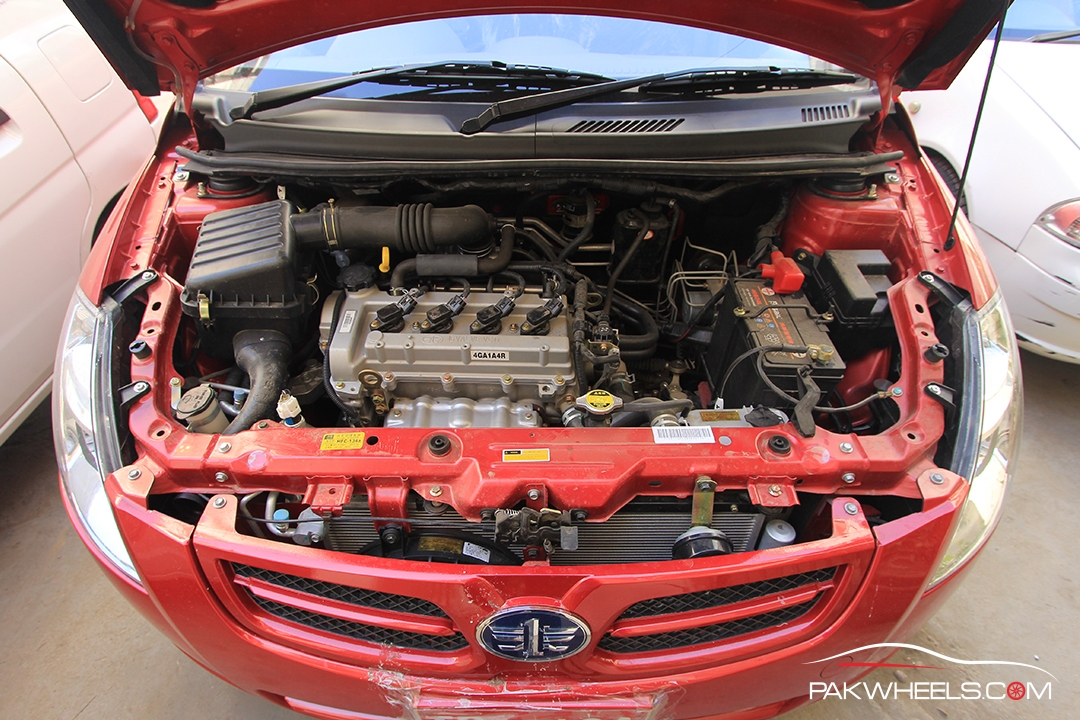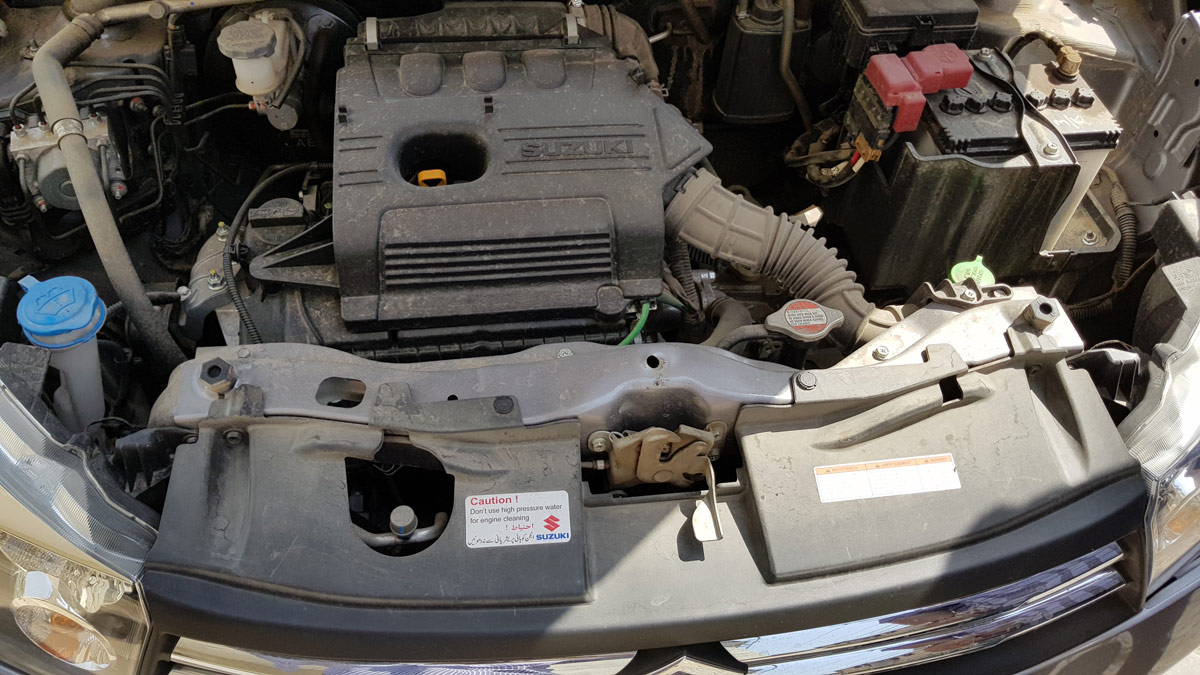 Comfort & Handling:
You don't usually expect much in terms of comfort when it comes to small hatchbacks as they are daily goto cars rather than some luxury cruisers. But for the sake of comparison ill say that the V2 is a much quieter and comfortable car than the Cultus. Although Cultus is also very good still, V2 has a slight edge over it. So in return, you will hear less noise in the cabin while cruising speeds and overall journies will be much more pleasant. Another benefit of being hatchback both cars possess a very small turning radius and city driving manoeuvrability just as you would expect.
Faw V2 being the longer wider car has more room for the passengers and carrying 3 people at the rear seats is also easier as opposed to the Cultus in which carrying 3 people at the rear seats is not as ideal. Fortunately, when it comes to Cultus, it has more headroom for the passengers, so over 6 footers won't struggle for headroom as compared to the V2 which is a slightly lower vehicle.
Safety:
Both V2 and Cultus are adequately equipped with safety features to aid you when needed, but there isn't any second opinion about the fact that FAW is a much more safer vehicle in comparison. While Cultus does have ABS, Power Steering and Dual Airbags, it's the V2 which has additional extras including Electronic Brake Distribution, and built-in door crash guards which makes it a superior car overall.
Final Verdict:
Before we declare a final winner of this comparison, let us take the prices of these cars into consideration. Faw V2 is available in just one variant priced at PKR 12,89,000 whereas, the baseline Cultus starts at PKR 13,80,000. This is a huge difference considering that V2 has everything we talked about in this comparison and the baseline Cultus misses out on things like alloy rims, power windows, power mirror, airbags and a lot more. To match the V2 in terms of technology, you have to step up to VXL or the topline AGS variant. AGS comes with an Auto transmission, which is the most noticeable thing missing in the V2. But FAW makes up to this by giving a more powerful 1300cc in the V2, which the 1000cc unit in the Cultus cannot match. So, I think it's very clear that V2 is a better value for money car and the price on the new Cultus makes its a tough choice over the V2, especially considering that V2 provides everything at a much lower price.