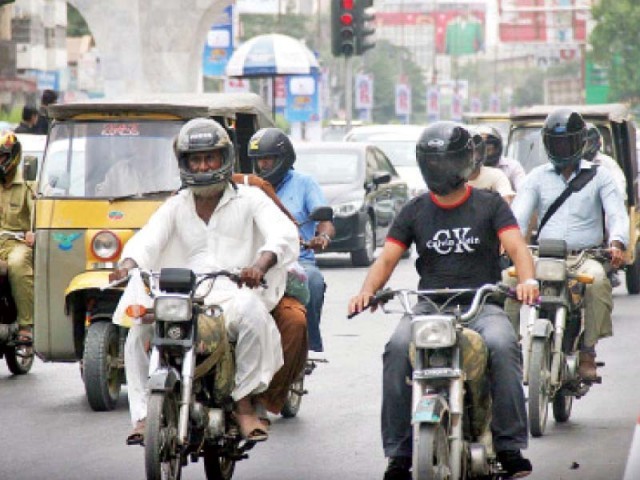 In a bid to ensure the safety of the public, the Pindi administration has imposed a ban on bikers who don't use a helmet while travelling from entering the famous Mall road/Peshawar road.
As per the details, the authority has cited accidents as the cause of this ban.  In 46 different bike accidents, around 16 people in the last ten months have lost their lives while travelling on the road due to not wearing a helmet. While speaking to the media, Deputy Commissioner Rawalpindi Dr Omar Jahangir said that the lives of citizens are very precious to us and many lose their life due to not wearing a helmet.
We are collaborating with the city traffic police to launch a campaign to make sure and to encourage people to wear a helmet, he added. Moreover, it is to be noted here that the administration has also put up stalls in the city where people can buy helmets at a reasonable price.
Read Also: Islamabad Police arrest bike snatchers
See the notification below: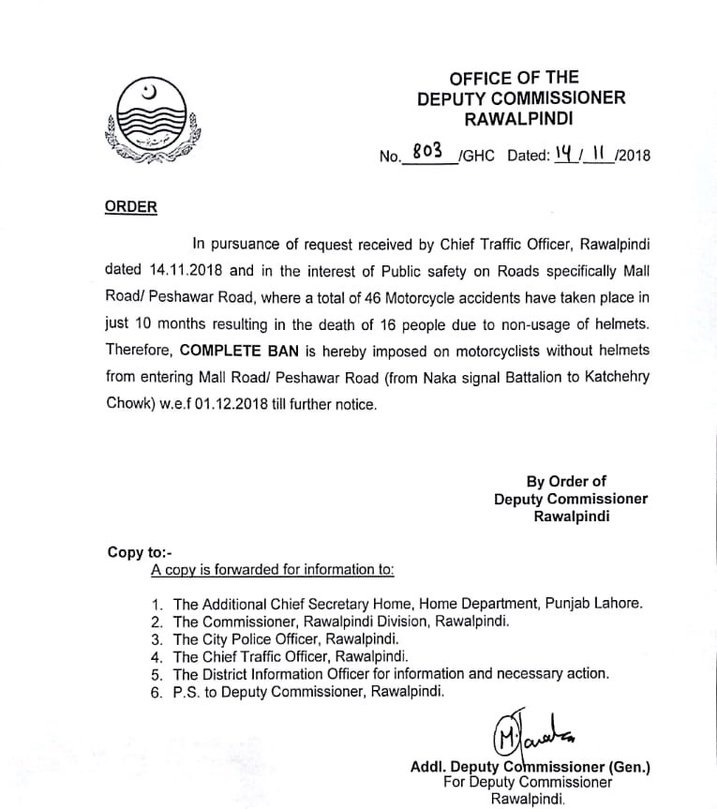 Aside from Rawalpindi administration not allowing bikers who are not wearing a helmet to enter Peshawar road; in Islamabad also, the heavy bike users are banned from entering in the residential areas between 9 pm to 6 am. The step has been taken after the authority received a lot of complaints from the residents of Islamabad. The residents in their complaints have argued that due to heavy bikes, the noise pollution and traffic hindrance has increased in the capital.
In Lahore, the city traffic police on the order of Lahore High Court has barred people from entering Mall road if they are not wearing a helmet as well.
That's it from our side, drop your thoughts in the comments section below.