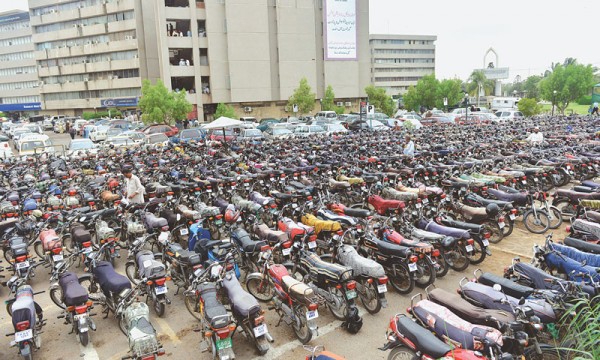 Islamabad Police have arrested seven bike snatchers from the capital, in the last one month.
As per the police officials, the culprits who have been arrested were involved in the snatching of bikes at gunpoint from different parts of Islamabad. Several bikes were recovered from the snatchers as well, the police said.
For the last one month, the culprits were actively snatching bikes from the locals, after which, the police formed a team and arrested those bike snatchers. The recovered bikes were given back to the original owners.
The efforts made by the police were appreciated by the locals of Islamabad.
Read Also: Stolen vehicle recovered by Peshawar Police
Apart from Islamabad Police, Pirwadhai Police, Rawalpindi also busted bike lifter gang in the city, arresting four culprits and recovering 7 bikes in the process. The culprits revealed to police that they not only snatched bikes from Pindi but also from Islamabad and Lahore as well.  
The same case was reported in Attock where an inter-provincial bike lifter gang was operating, however, was caught by the police not so long ago. Moreover, the Anti Car Lifting Cell Karachi (ACLC) also arrested two professional bike lifters namely Mohammad Ashraf Khokhar and Sabir Khokhar in Karachi who had stolen over 2000 bikes in the span of 25 years. The criminals also claim to have received 5000 per each successful bike robbery.
That's it from our side, drop your thoughts in the comments section below.