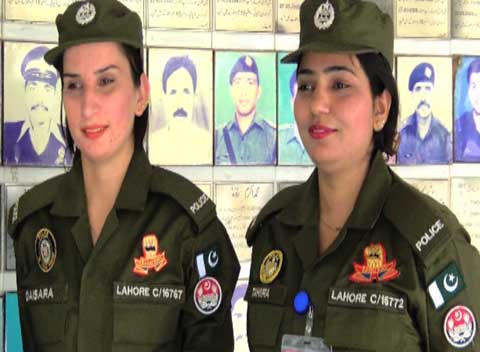 In a Police's campaign to control the crimes involving female suspects, as many as 88 female police officers have been deployed at 13 entry checkpoints of the provincial capital.
With the growing number of instants where illegal activities are carried out by bringing weapons and drugs inside Lahore, Police has started its campaign to curb the suspects involved. The campaign, currently in its first phase has deployed around 88 female police officers at the most prominent 13 entry checkpoints of the provincial capital. In recent times, the rate of crimes has increased significantly and surprisingly with the help of females. The checking of vehicles at the entry points of Lahore has been taking place for years but with the minimal effect to the females due to the lack of female staff. The criminals have dragged females into the business to minimize the risk of getting caught at the checkpoints in the city.
Read More: Excise Department warns people driving vehicles on an open letter
To control these crimes that involve female suspects, Police has deployed these female police officers to thoroughly check ladies in the vehicle who seem a suspect to them. These female police officers will be performing their duty around the clock in a shift of eight hours each. The presence of female staff will encounter any sort of illegal activities such as exchange of weapons and carrying of drugs in the city. The aim is to bring peace to the country by controlling all these aspects that cause a great disturbance. The number of female police officers will be increased in the next phase of the campaign to occupy the remaining entry checkpoints of Lahore. The female staff of Police is committed to their job of law enforcement and determined to work along with the male officers on equality basis. The female police officers find this step towards women empowerment in the society as well that will offer equal rights to them.
Drop your thoughts in the comments space below.