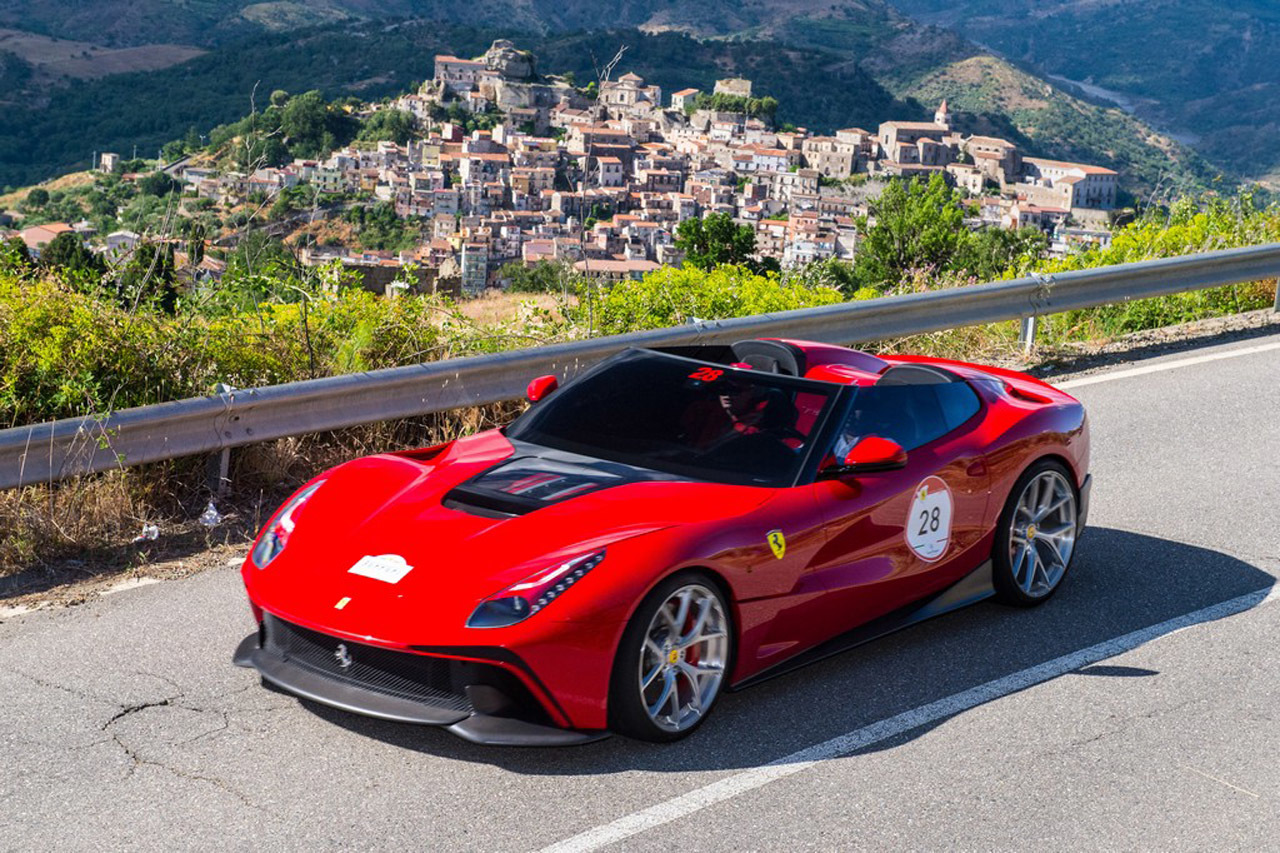 Ferrari unveils the one-off F12 TRS
Clarkson, the loudest voice of automotive enthusiasts said that the F12 is too fast to enjoy the drive. But at an exclusive gathering of Ferrari owners  from around the world in Sicily called 'Ferrari Cavalcade', where around 90 owners from 27 different countries brought along their Ferraris, they still couldn't steal the show when Ferrari brought a one-off F12 TRS.
The F12 TRS is the creation of Ferrari's Special Projects Division, built for a very exclusive client. The TRS is based on the F12 Berlinetta but the roof has been chopped off for a roadster type look. While the red cylinders still remain visible, to inspire the name '250 Testa Rossa' written on its back.
On the power front, it is the same as the F12 Coupe, the 6.3-liter V12 engine produces the same 730 horsepower to push this one-off roadster to 62 MPH in just 3.1 seconds and to 124 mph in 8.1 seconds.