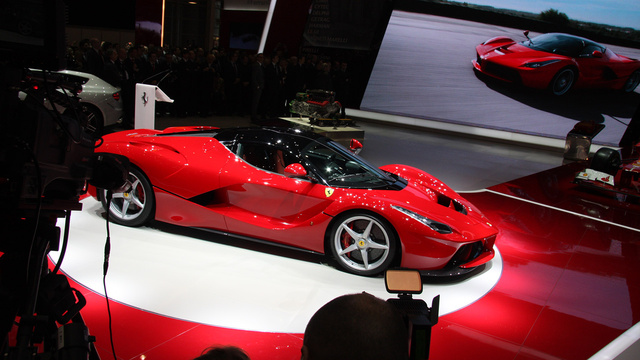 Ferrari's new Hypercar 'LaFerrari' is already sold out
Ferrari LaFerrari, though may have quite a ridiculous name as in English, it reads 'Ferrari The-Ferrari', the car itself is quite a machine as is proved at how quickly it sold out. Ferrari only announced a limited production run of 499 models and are all sold out already.
And it is no ordinary priced Ferrari either. At $ 1.4 million, LaFerrari is the most expensive Ferrari ever made.
But such limited run hypercars, if they are priced lower by the automakers, then they rather quickly speed past the million dollar mark. LaFerrari's predecessor, Ferrari Enzo is one such example which was introduced at a price of $ 660,000 but today, they are traded for $ 2 million. But even if automakers charge more than a million $ for their car from the factory, they have no trouble whatsoever at all.
And when a classic Ferrari 250 LM was recently sold at an auction of $ 14 million, we all thought that it was the most expensive Ferrari ever sold but then a 27 GTB/4 NART Spyder sold for $ 27.5 million, and then a 250 GTO sold for $ 52 million…..it only makes the LaFerrari look to be quite a a good deal.