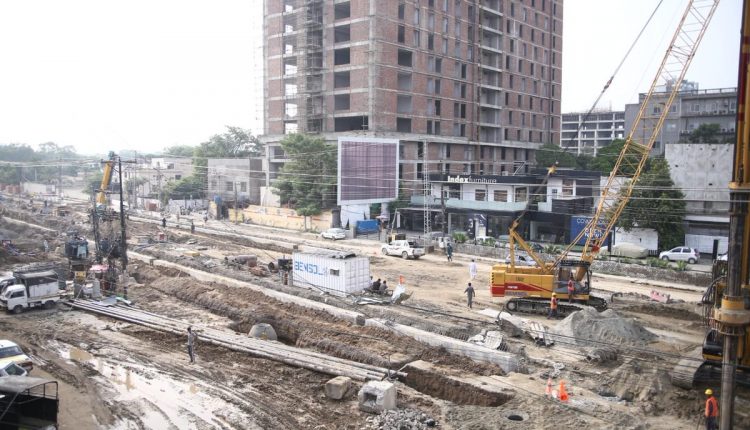 The Firdous Market Underpass is finally completing, after repeated delays. As per official sources, the Lahore Development Authority (LDA) will complete the project this week.
The construction work on the project, named Lal Shahbaz Qalandar Underpass, was started in May 2020. The underpass was supposed to complete in within 90 days, but it has been delayed by three months. Earlier, LDA planned to complete the underpass in four months, but Punjab Chief Minister Usman Buzdar directed them to complete it in 90 days.
Later, the chief minister visited the site and removed the chief project engineer due to delays. The CM office also issued a show-cause notice to LDA director general and additional DG over the slow pace of work.

Cost for Firdous Market Underpass: 
The earlier estimated cost of the complete project is Rs1.76 billion, including land acquisition and construction. However, the Punjab government awarded the contract for only Rs990 million. The move saved Rs130 million of public money.
After completion, the two-lane, 540-meter long underpass will facilitate traffic from DHA, Cavalry Ground and Gulberg. The project has special arrangements for water disposal. Furthermore, it will benefit over 91,000 vehicles on a daily basis, while saving fuel worth millions of rupees.
The demand for the construction of an underpass at Firdaus Market was long overdue. The issue of traffic block was serious at the chowk, especially in rush hours. The underpass will help in smooth flow of the traffic, saving time and money of masses.    
Moreover, the project will also reduce the hassle for residents in surrounding as a traffic block had always impacted the whole area.
Share your thoughts about this project. Do you think it will help in the flow of traffic in the area? Do you think it will decrease the traffic blocks?
For more views, reviews and news about the automobile industry, keep visiting PakWheels Blog.