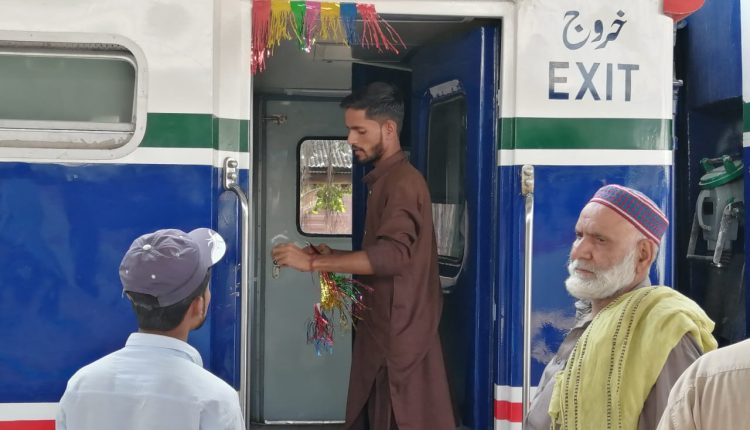 After a wait of 25 years, Karachi Circular Railway is back on track. However, the train is operation partially yet. Federal Minister for Railways Sheikh Rasheed attended the inaugural function.
Currently, the KCR project comprises of a 44-kilometre long track, with the inclusion of a 30km loop with 12 stations, and 14-kilometre line with five stations. Currently, the train will run the first of three phases. In this phase, the train will travel on 14-kilometre track from Karachi City Station to Orangi Station and back.
In second phase, the train will travel on 7-kilometre track from Orangi to Gilani Station. Meanwhile, the third phase of 7-kilometre is from Gilani Station to Drigh Colony.
According to the federal minister, the government will inaugurate 14-kilometre track of second phase after 15 days. Whereas the government will soon complete construction of the third phase, Rashid said.
Number of Trains on Karachi Circular Railway: 
He further said that two trains per day will run on the first phase route. "The number of trains will increase to eight in December," he said. He added that 20 trains in total will ply on the whole route regularly.
Fare: 
The government has fixed the fare of KCR at Rs30. Meanwhile, the working class will be able to travel on the train with an Rs750 monthly card.
The federal government has completed the project after removing illegal houses on the track. Initially, the authorities faced serious opposition from land mafia. However, the government took back railway land.
Furthermore, the KCR will also start travelling on longer routes after completion of more crossings and overhead tracks. As per railway minister, the KRC will be completely modernized within a year.
For more news, views and reviews, keep visiting PakWheels Blog.