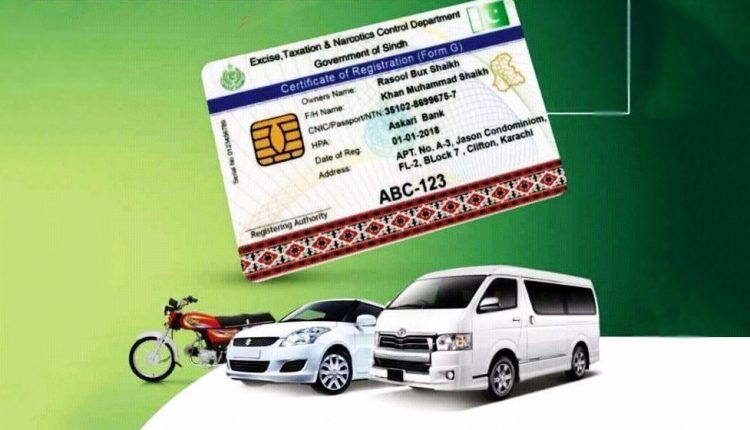 FINALLY! Sindh Launches Smart Cards for Vehicle Registration  
After multiple announcements, the Sindh government has finally launched the smart cards for vehicle registration, replacing registration books. According to provincial Minister for Excise and Taxation Mukesh Kumar Chawla, the smart cards are computer-readable. "These cards will contain the information about the vehicles including its registration and token-tax payment records," Kumar said.
The provincial minister further said that these smart cards would be beneficial for citizens, law enforcement agencies, and the regulators. As per the minister, these cards will end the issues related to fake vehicle registration. "The Law Enforcement Agencies would be able to determine vehicle ownership more effectively, therefore curbing auto theft," he said.
The minister further said that the excise and taxation ministry has already launched an online tax payment facility for the car owners. "Facilitating the people of Sindh is our foremost priority," Kumar asserted.
Law Amendment for Smart Cards:
Earlier, this year, Sindh Assembly passed the Provincial Motor Vehicle (Amendment) Bill 2020. Under this new law, the provincial government has replaced old registration books with all-new security-featured smart cards.
 Chawla tabled this bill to introduce the amendments to the Motor Vehicle Ordinance 1965.
Camera-Readable Number Plates: 
Earlier, this year, Sindh launched all-new camera-readable registration number plates. Director-General Excise, Taxation, and Narcotics Department Sindh, Shoaib Siddiqui, said that these plates have all the latest security features.
Siddiqui said new registration plates would be produced in collaboration with  (NRTC). "They would help in tracking vehicles and make it easier to acquire data as cameras can read them," he said.
"The plate has laser serial number identification, integrated laser mark and tracking chip/radio-frequency identification (RFID) tag, " he further said. The officer further said these plates have Sindh government's monogram, embedded graphics, and laser serial number identification.
What do you think about these smart cards? Do you think that these will be successful?
For more reviews, views and updates, keep visiting PakWheels Blog.