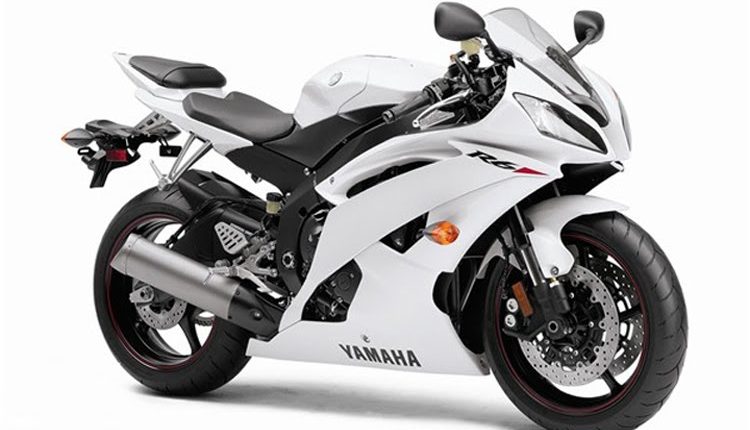 Yamaha R6-A Detailed Expert Review
We are here with a detailed and expert review of Yamaha R6 sports bike. The company launched this bike in 1999. Yamaha has launched eight generations of this bike till now. Furthermore, at the time of its launch, this was the first bike in 600cc with a 4-stroke engine, generating over 100hp.
The under-review bike is of 7th generation, which came in 2010 till 2016. Currently, bike's 8th generation is in the market. In this review, we will also discuss its differences with 8th generation, so you can make an accurate guess while buying it.
Engine of Yamaha R6: 
The bike has 599cc In-Line 4-cylinder engine. This is a DOHC engine with liquid cool technology. The valves in 7th and 8th generation are made of titanium. Moreover, the 7th generation produces 122hp on 14500RPM, while 8th generation produces around 117hp on the same RPM. However, 7th generates 52NM torque on 10,500RPM, while 8th generation produces 62NM torque on the same RPMs. Henceforth, the pick of 8th generation is higher due to high torque.

Gear Transmission: 
The bike comes with 6-speed gear transmission with first gear forward while rest are return shifts. Furthermore, Yamaha R6 has a slipper clutch. This clutch is very helpful if you apply lower gear instead of the higher one at a very high speed. The slipper clutch will stop the rider from toppling over.
Wet Weight and Top Speed: 
As per the company, the wet weight of this bike is 190-kilogram. Meanwhile, the bike's top speed is 260-kilometer/hour, which is quite high for a 600cc bike.
Fuel Average and Tank

of Yamaha R6: 
The bike's fuel tank capacity is 17 litres with EFI technology. Meanwhile, the average of bike resides between 8-14 kilometres/litre, depending on the bike's condition.

Comfort Handling of

 Yamaha R6: 
The bike has proper sports shape with sports handles; henceforth, your sitting position will be a bit lean on it. So, you cannot drive this car for more than one or one-and-a-half hour.
Suspension: 
At the front, the 7th generation has 41mm inverted telescopic fork, which is adjustable. Meanwhile, the bike has a 4-way adjustable mono-shock. The rear shock is similar in 8th generation; however, its front one is 43mm, with 3-way adjustment.

Tyres: 
The bike has Japanese tyres with 17-inch wheels. The size of the rear tyre is 180/55, while the front tyre size is 122/70 and both are tubeless.

Brake System

of Yamaha R6: 
The 7th generation R6 comes with 310 mm dual floating discs at the front, while the back tyre has 220mm disc brake. The only difference in 7th and 8th generation is that the 8th generation's disc is hydraulic, while this one's is floating.
Instrument Cluster

of Yamaha R6: 
The cluster has analogue RPM meter, high RPM light, digital speedometer, clock, fuel light and trip meter.

Maintenance Cost

of Yamaha R6: 
If you use fully synthetic Mobil oil, then the oil and filter change will cost you around Rs8-10,000.
Competitors
of Yamaha R6: 
In Pakistan, its direct competitor is Suzuki Jigster 600 and Honda CVR 600cc. If you are a beginner and want to buy a 600cc bike, then you should go for Suzuki because Yamaha R6 is a bit aggressive bike. Furthermore, R6 has a small issue of heat, which the driver feels on high legs and thighs during the ride. In comparison, Suzuki Jigster is relatively cooler.
 0-100 in

Yamaha R6: 
The bike reaches from 0 to 100 in 04:27 seconds.
Watch Video: