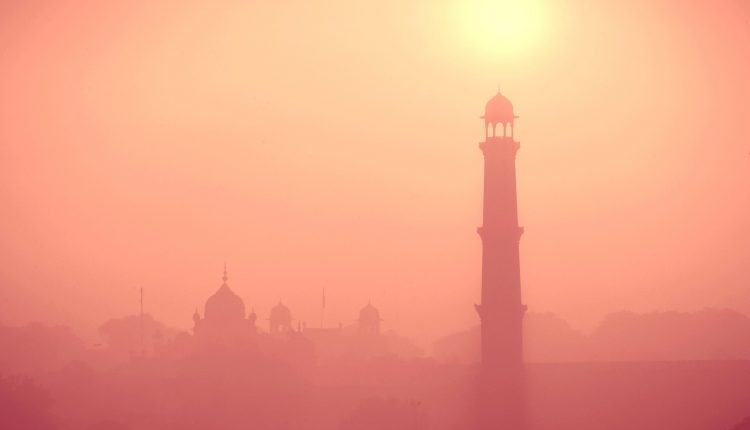 Smog Threat-Thousands of Cars Fined in Lahore 
Lahore City Traffic police have fined over 31,292 vehicles for spreading air pollution in the city. According to the police, challan tickets worth over Rs7million has been issued to drivers causing smog. The police have speedup the action against such vehicles in the metropolitan in the last few weeks.
CTO Lahore Syed Hammad Abid said under a special drive; the police have fined Rs2,000 each to over 223 cars. "Meanwhile, the police have confiscated 53 cars," he added.
The official said that due to precautionary measures and awareness drive, the effects of smog are decreasing in the city. "The masses face difficulty in breathing, along with disease threat for nose and throat due to smog," he stated.
The CTO further added that clean atmosphere is essential for a healthy society. "The smoke from vehicles is one of the major reasons of smog," he said.
Smog Threat in Lahore: 
Lahore is one of the most smog-effected cities in the world. In the last 6-7 years, the issue has become severe every year, causing serious health issues. According to media reports, Lahore Air Quality Index will remain between 302-442, which is very unhealthy for the masses.
The doctors have advised people to use masks and goggles to tackle the issue. The smog mainly causes by traditional brick kilns, vehicles, factories, dust and fire set up to burn crops.
Meanwhile, the Ministry of Climate Change has established 'Smog Control Room' in Lahore. The step has been taken to ensure regular monitoring on the pollution. Furthermore, the control room will keep checking the quality of air in Lahore and other parts of the province.  
In a tweet, Special Assistant to Prime Minister on Climate Change, Malik Amin Aslam said real-time thermal monitoring and reporting of smog control measures started. He further noted that the control room would also monitor actions taken against crop burning, transport n industrial emissions and brick kilns.
#SMOGControlRoom set up at #PDMA #Lahore by @ImranKhanPTI @UsmanAKBuzdar – real time thermal monitoring and reporting of #SMOG control measures started – including actions taken against crop burning/ transport n industrial emissions /brick kilns / checking cross border emissions pic.twitter.com/J1yjrKLS0J

— Malik Amin Aslam (@aminattock) November 9, 2020
For more views, news and reviews, keep visiting PakWheels Blog.