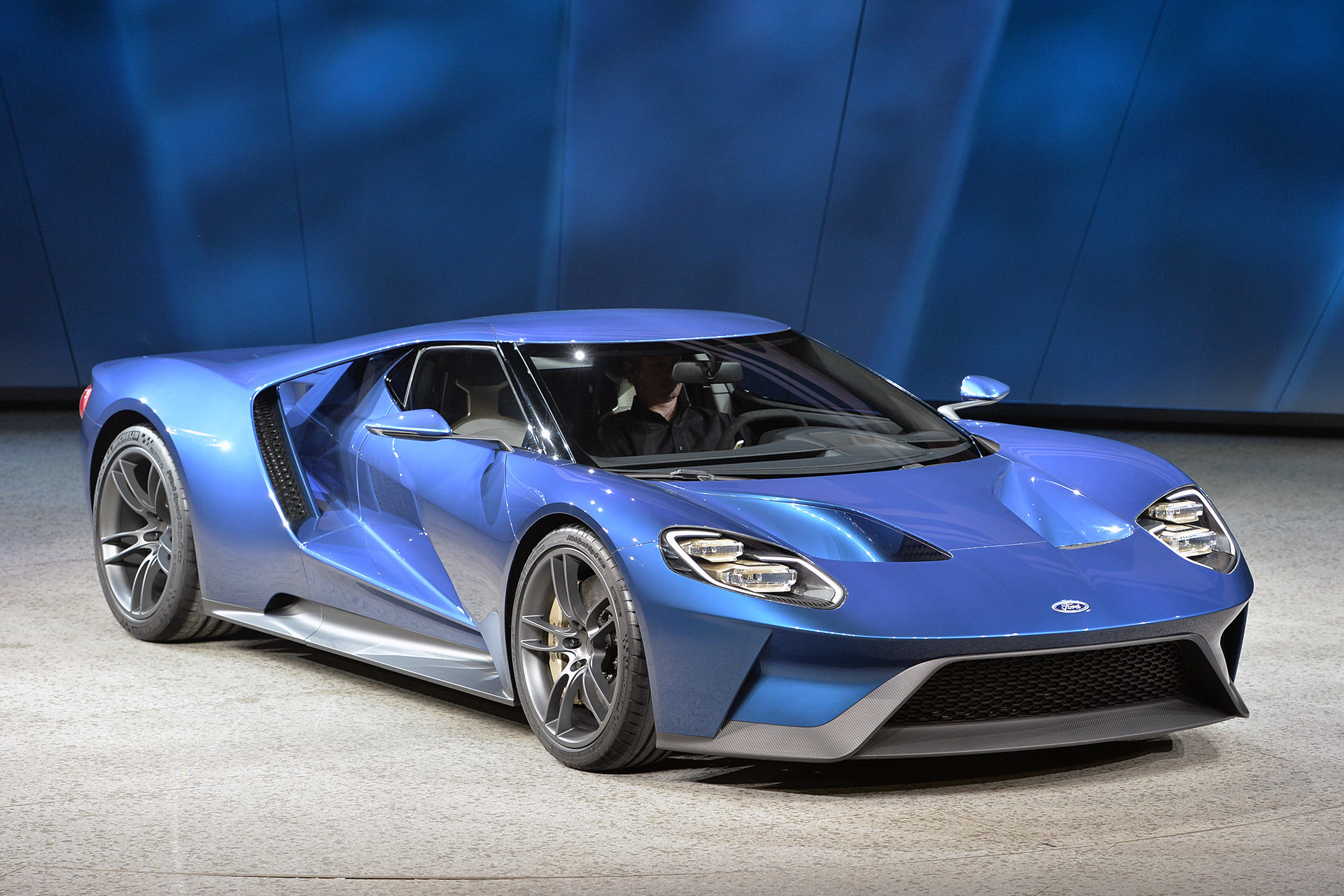 Ford GT concept unveiled at the Detroit Auto Show
The 2015 Detroit Auto Show is on-going and Ford just stunned the whole world by introducing the new Ford GT and it is mesmerizingly beautiful! And believe it or not, it is powered by the Ford's Twin-turbo 3.5 V6 Ecoboost engine producing upwards of 600 HP, mid-engined, carbon-fiber and all that supercar jazz.
Ford GT was Ford's, in fact America's most successful endurance race car which developed such a racing pedigree that Ford continued with the retro styling as long as it could until rumors came afloat about this, the all-new, all mental GT. And here it is revealed at the Detroit Auto Show.
The styling puts an Aventador to shame, it is so insane and the body sits on massive 20-inch wheels whereas the driver's seat is fixed with a F1-style steering wheel while the steering column is "stalkless", which means there's nothing between your hands and the paddle shifters and behind that, is the completely digital and fully configurable with multiple driving modes, instrument cluster.