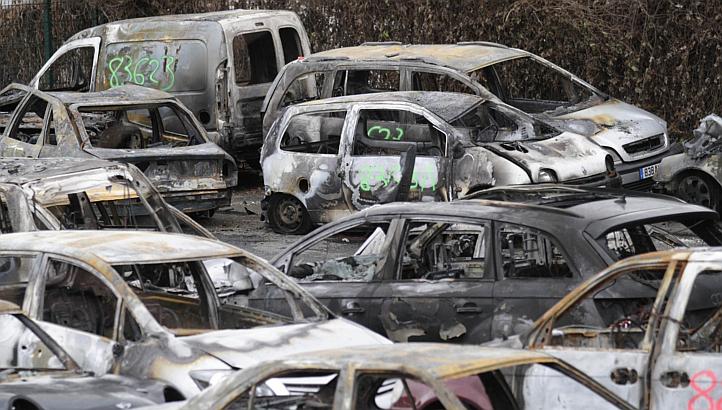 French celebrate New Year by burning cars, thousand of them
Each year, at the New Year's eve, each country have its own way of welcoming the New Year. For example, In Pakistan, few people died and dozens were sent to the hospital as a result of the unregulated and unsafe aerial firing which has become a traditional way of celebrating any victory or event.
Meanwhile, in other countries beautiful fireworks are done, entertainment is given and people are given such a time that everyone stays outsides and the city or country becomes a hotspot for tourist but in Karachi, everyone stayed far far away from windows.
But we weren't the only ones scared and buried in fear of vandals. It has become a tradition in France to vandalize cars, more specifically burned them to the ground.
1,193 cars were burnt down on this New Year's, the figure is slightly up from the last publicly declared statistic of 2009 when a total of 1,147 cars were burned. Then Sarkozy government decided against releasing statistics to discourage competition amongst the vandals.
Car torching in France does not only occur on the last day of the year. It has also been an expression of protest by despairing youths in poor French neighborhoods.
In the fall of 2005, police figures showed that 8,810 vehicles were torched in less than three weeks during nationwide unrest triggered by poor youths frustrated with high unemployment and police harassment and brutality.
So I quote a dialogue from The Dark Knight, "Some men aren't looking for anything logical, some men, just want to watch the world burn".