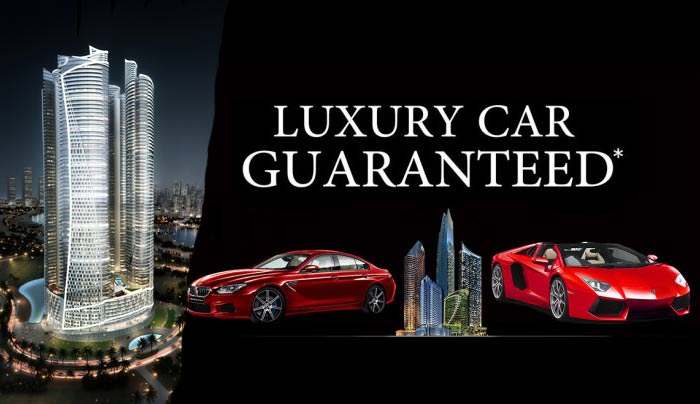 Get a Free Aston Martin on a Home Purchase in Dubai
Dubai, the land of glitter and pimp-mobiles never fails to amazes us, earlier this year at the Dubai Shopping Festival (DSF), Damac properties introduced a promotion campaign where in you bought a property, and got a free Lamborghini with it. We don't very well understand how that stunt went in terms of sale, but in terms of PR and promotion, it went viral.
But for the upcoming DSF, Dubai based Damac Properties made the announcement for the revival of the scheme, "In celebration of the 20th anniversary of Dubai Shopping Festival, we are offering the most luxurious and expensive cars ever, across the widest range of our products", said Nial McLoughlin, the company's senior vice president.
The reason though is very simple, if you're purchasing a luxury property, you must have the right luxury wheels to complete the experience of luxury living. The range of cars is quite big as well, and so far, reports suggest that following are included: 2015 models of the Aston Martin Vanquish S Coupe, the Mercedes-Benz GL Class SUV and the Mercedes-Benz SLK 200 Roadster.
The cars mentioned though are about 200,000 US $, give or take, right? The properties though, a 5 bedroom and 7 bathroom Signature Villa of Damac Properties is priced at 50 Million AED which translates to 13.6 million US $, so the 200K cars seems a petty gift infront of that.
The scheme began 3 days ago and will end by February 1st, 2015, so quickly get your property before stock runs out!