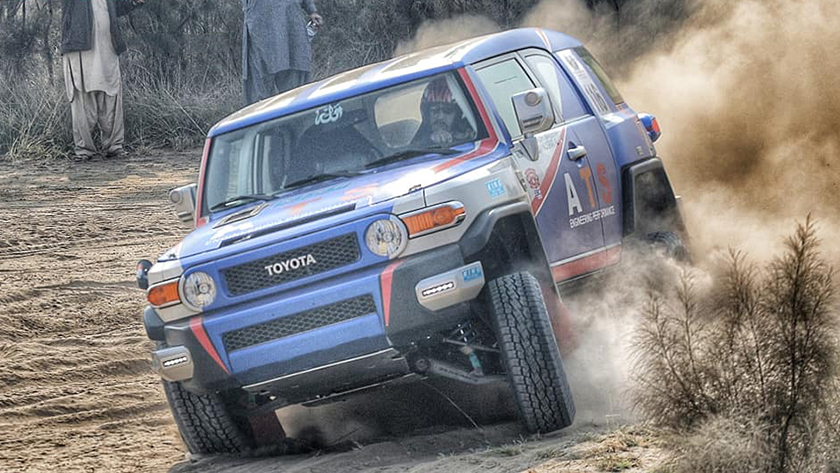 Get ready to feel the thrill at 4th Thal Jeep Rally
Racing through sand dunes is a dream of every racer. And that is why to give one the sense of thrill and excitement and to promote tourism in the southern region of Punjab TDCP (Tourism Development Corporation of Punjab) initiated Thal Jeep Rally competition three years back. 
Similarly, this year, the fourth iteration of the Thal Jeep Rally will be organized on the 15th-17th of November 2019. Veteran racers such as Nadir Magsi, Sahibzada Sultan, Zafar Baloch, Ronney Patel, Nosherwan Tiwana, Salma Khan, PMRC, etc and upcoming local drivers will participate in the event.
Other than tourism and to promote motorsports in the country, the jeep rally competition program is initiated to enhance the livelihood of the locals. The tracks are good, people from all walks of life and areas will attend this enthralling event.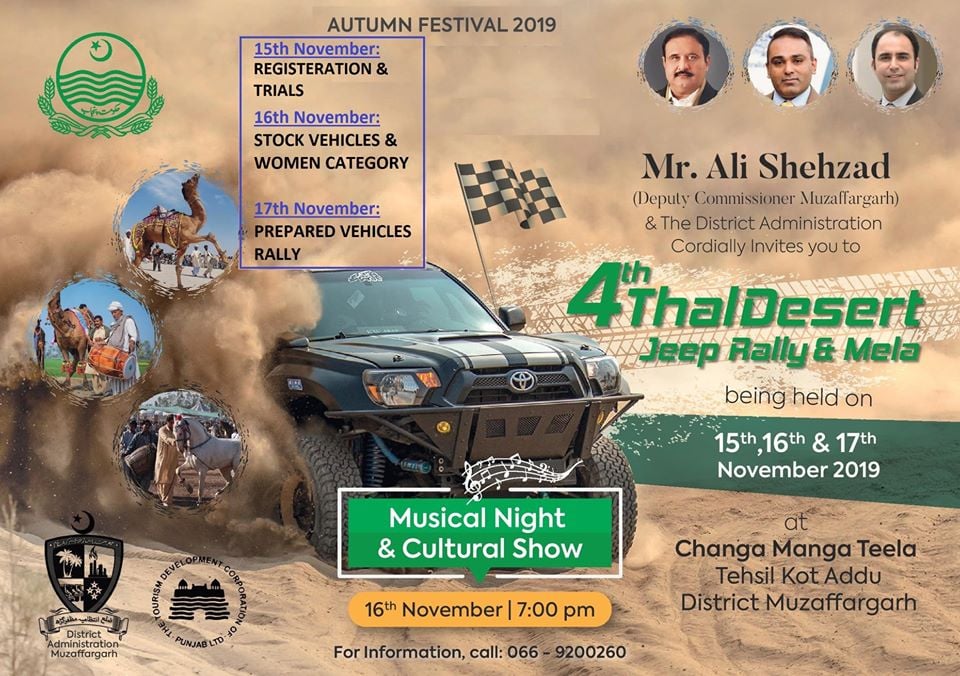 Last year, Nadir Magsi defended his Champion's title by completing the 180 km track in 2 hours, 16 minutes and 51 seconds, while Sahibzada Sultan gave a close competition by completing the track in 2 hours, 16 minutes and 59 seconds. Third in the row was Qadir Nawaz Sangi, who completed the track in 2 hours, 22 minutes and 22 seconds. Let's see who wins the rally this time.
Moreover, the previous iteration of the event saw more than 80 participants participating in the rally. This time, the number will be even bigger.
See the details of the event below:
Cultural Night
Organizer: TDCP
Dates: Nov 15th Qualifying Rounds; Nov 16th Stock Race and 17th Prepared Race and Final Results
Track length: 190+ Km
Racers: 90+
Categories: 9 categories (4 Stock + 4 Prepared+ 1 Women)
Drop your thoughts in the comments section below.