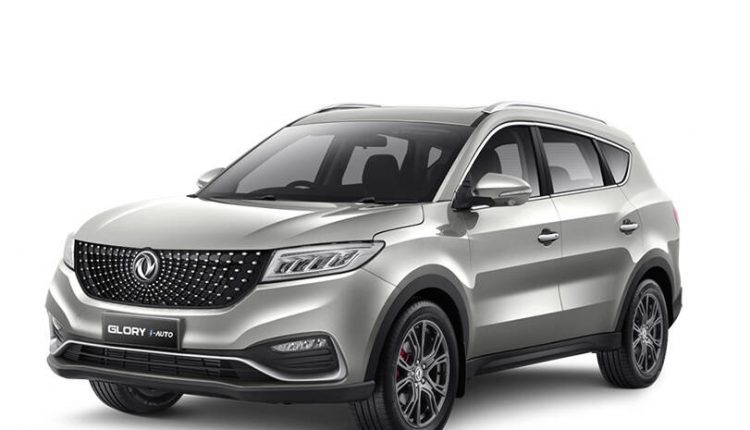 Glory 580 Pro to be Launched in Pakistan VERY SOON-Reports
In a very exciting news, our sources have stated that DFSK is all set to release Glory 580 Pro in Pakistan very soon. The sources have not yet revealed the date, but added that the release date is not that far. The SUV will be an exciting addition to the local market.
As per the sources, DFSK will hold a launch ceremony for the car.
In recent past, the crossover and compact SUVs like KIA Sportage and Hyundai Tucson have dominated the local market. With launch of Glory, the consumers will have another good choice.
Features of Glory 580 Pro: 
Engine: 
The car is will come with 1498cc turbocharged engine, producing 148 hp @ 2000 RPM and 220 Nm @ 4000 RPM.
Exterior:
The car has very stylish LED front lights and parking lights.  Furthermore, it is expected that car will come with parking sensors and fog lamps. The vehicle has very chic front grille, which the company has upgraded from the earlier version. 
At the back, the company has given LED rear lights and indicators. The company has changed the shape of the exhaust from single round one to dual rectangular ones. Furthermore, it has rear parking sensors, high mount brake lamp, and shark fin antenna.
There are very prominent two lines on the side of the car, which gives it very aerodynamic look. The company has installed 17-inch alloy rims in this car.
Interior of Glory 580 Pro: 
The DFSK Glory 580 Pro has a smart entry system, and you can open the vehicle if you have it's key in your pocket. The first noticeable feature is its power seats. On the right/driving door, you have buttons for window control, door lock, and window lock. Under the steering, there is a headlights height controller and tailgate control button.
Steering Controls and Meter: 
There is cruise control, phone call, car menu, infotainment controls, and volume control buttons on the steering. Furthermore, you can see digital and analog speedometer behind the steering. There is an RPM meter, outside temperature, fuel average, and range information on the screen. The car also has a hot and cold feature, which is not available in many latest vehicles.
Price: 
The car's expected price is a Rs4.4million.