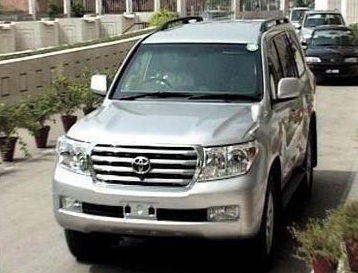 Government bought Rs 600 million worth of bullet proof car against the rules
Before going any further in this latest development of government debauchery, no rules existed in the government books for purchase of bullet proof cars and despite this, the than PM Shaukat Aziz issued an order to import 22 bullet proof cars at the cost Rs 600 million.
The rules only allowed; a secretary could use up to 1,300cc car, and a minister was allowed up to 1,800cc cars, admitting that rules did not permit bullet-proof and luxury cars said Cabinet Secretary, Nargis Sethi.
Moreover, he added that 32 bulletproof cars and luxury Mercedes Benz cars were purchased at a cost of Rs600 million. Nargis Sethi, who holds the additional charge of Secretary Defence, said that out of these 32 cars, 22 bulletproof cars were placed in the pool of cars of the Cabinet Division, which were in the use of the top political and military leadership of the country.
The bulletproof cars were used by Chairman Senate, Speaker NA, Minister for Commerce, Chief of Army Staff, Chairman Joint Chiefs of Staff Committee, Mian Nawaz Sharif, Chaudhry Shujaat Hussain, Foreign Minister Hina Rabbani Khar, Chief Ministers of Balochistan and Khyber-Puktunkhwa (KP), Speaker provincial Assembly KP. Bulletproof jeeps were in use of minister for industries, minister for information and broadcasting, ANP Chief Asfandyar Wali Khan, while three bulletproof jeeps were being used by the Prime Minister House and three Mercedes Benz Limousines were placed in the pool of Cabinet Division for foreign dignitaries. The committee was not told who used the three bullet proof jeeps in the PM House and whether these were used by the prime minister or his family members.
Interestingly though, the use of 10 car out of the 32 remains unknown, even though the cabinet division admitted that the maintenance of these luxury cars is so costly that one new Toyota Corolla could be purchased with the amount spent just on the maintenance of a luxury car.
When Chairman PAC asked about the rules under which these cars were given to the top brass of the country, Nargis Sethi admitted that no such rules existed and all the rules were silent on this issue. The PAC directed the Cabinet Division to create necessary rules or take back all the cars and everyone knows that necessary rules will be created and the issue closed.
*Pardon for incorrectly stating PM Yousaf Raza Gilani instead of Shoukat Aziz. The mistake has been rectified.