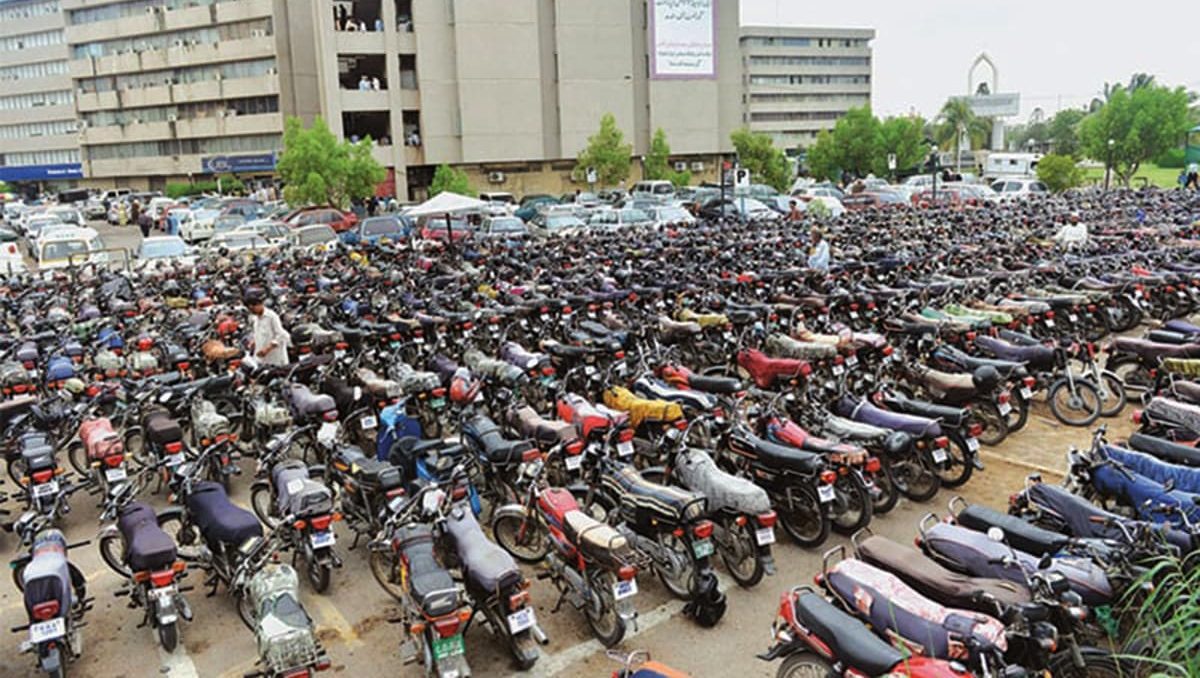 In a planned action, the anti-car lifting cell of the Karachi Police has arrested a government employee along with a bike mechanic for stealing bikes from the city.
As per the details, the government employee used to steal new bikes and then hand them over to his mechanic, where he takes parts of the bike and uses them in old bikes making them somewhat new and selling them, whereas discarding the engine and chassis number. The police have asserted that as of now the two-member gang have stolen more than fifty bikes, however, the authority recovered 13 bikes from them.
ACLC chief SSP Munir Shaikh, while speaking with the media, said that they captured the culprits in a planned action. The case has been arrested against the two and action will be taken according to the law. Moreover, another 6-member gang, involved in motorbike theft, was arrested in the city by District Central police.
Read Also: Excise dept in action against illegal number plate users and manufacturers
Furthermore, the Sindh Transport Department forwarded a summary seeking CM Sindh Murad Ali Shah's approval for making trackers mandatory for bikes. The tracker will be installed in both new and old bikes and no biker will be allowed to ride on the roads if the bike is not equipped with the tracker as prescribed by the authority and the government.
Moreover, in the summary, the authority also urged the government shall specify the date of installation of trackers and also to which bike category the tracker will be installed to.
Drop your thoughts in the comments section below.