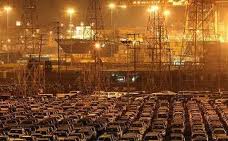 Government is supporting auto dealers' mafia: PAAPAM and PAMA
In case you're wondering, PAAPAM and PAMA are both representative bodies of the auto industry of Pakistan and recently, Ministry of Industries arranged for a meeting where both Auto dealers and representatives of these two bodies were called in for discussion and solution to the whole auto imports cancer and such that.
PAAPAM and PAMA both couldn't have attended the meeting anyway as the main executives of the two associations were in Germany to attend the Auto Parts Expo which is vital for Pakistani industry to get new customers.
PAAPAM and PAMA speaking to the media said that the auto engineering sector is in shock on the reports that the Ministry of Industries, which is entrusted with the responsibility to promote the local industry, is engaging with the All Pakistan Motor Dealers Association (APDMA), which is an interest group of traders of used vehicles, causing tremendous and irreparable damage to the prospects of industrial development and job creation.
Furthermore, APDMA had sent a letter to the PM of Pakistan on which PAAPAM and PAMA commented that APDMA is using false data to malign the local automobile industry and is trying to mislead the government.
A part of the letter which was sent by APDMA to the PM of Pakistan states, "I assure you that manufacturers will bring back their car prices back to the level of 2008 if the government allows the import of ten-year-old cars."