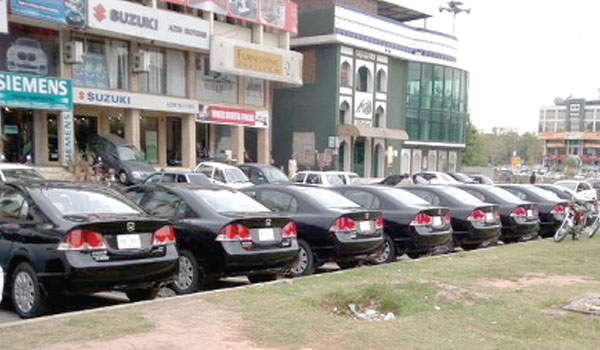 ISLAMABAD: The government took a strong review over the rising prices of cars and of their slow delivery, while vehicle costs include additional amount that is charged to consumers. The issue has been sent to the (CCP) Competition Commission of Pakistan .
According to media reports, the CCP is completing an evaluation study on the automotive industry and is also dealing with a case alleging formation of cartels by car dealers.
The government has put in the opinion of the CCP for the monopolistic practices of local car makers, who do not reduce prices and use delaying tactics in delivering cars to consumers.
A senior official told media that the Engineering Development Board (EDB) had written letters on 4th February with three local players in the automotive industry, calling for an immediate reduction in vehicle prices following a decline in the value of Japanese Yen.
"We have received complaints that the company takes four to five months to deliver cars to the consumers, which is unjustified," said the EDB, requesting for an immediate action in this regard. The board also sent a copy of this letter to the CCP for action. The Ministry of Commerce has already stated its objections about high prices and poor quality of locally-made cars as the manufacturers wanted to discourage the import of used cars in the new auto policy.
According to officials, the Federal Board of Revenue (FBR) also argues that the government had given inducements to the local car industry but it had not thrived and consumers were facing even higher prices.
The government now wants to announce some incentives for new investors into the auto industry to ensure competition that would lead to a decline in car prices.
via Express Tribune