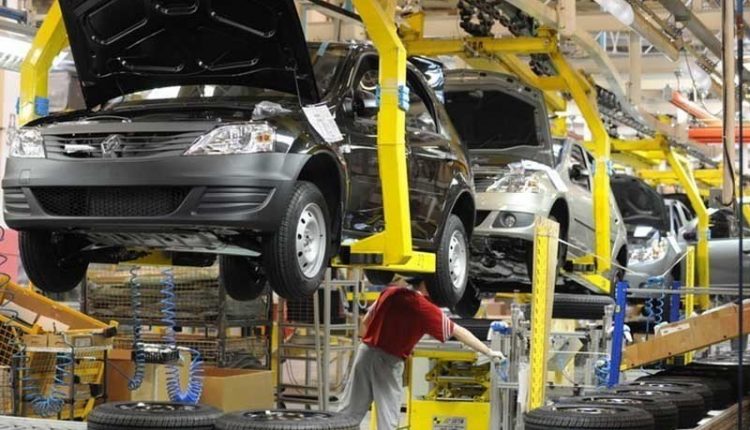 Govt to Set New Vehicle Standards for Manufacturers
The federal government is all set to introduce new vehicle standards for local car manufacturers.
In a tweet, Federal Minister for Science and Information Technology Fawad Chaudhry said the new initial standards will be presented before cabinet for approval within a month. "It was a hard task and we faced many hurdles in the process," the minister further said.
پاکستان میں بننے والی گاڑیوں کے اسٹینڈرڈز طے کر کئے ہیں ایک ماہ کے اندر ابتدائ اسٹنڈرڈز کابینہ کی منظوری کیلئے پیش کر دیں گے، میرے اندازے سے بہت مشکل کام تھا بہت رکاوٹیں ڈالی گئیں لیکن میں جو ٹھان لیتا ہوں کر کے رہتا ہوں:) https://t.co/KrJCLd9XJE

— Ch Fawad Hussain (@fawadchaudhry) August 25, 2020
He gave the statement on social media, when a user asked him about continuous increase in prices of cars in Pakistan. The user asked the minister to seek assistance from China in this regard.
Same Story-Car Prices Kept on Increasing!
Like the past few months, the car prices kept on increase during month of July and August. The prices went up to Rs8,60,000. The companies, which hiked the rates include Honda Atlas, Isuzu and Hyundai Nishat Motors.
Isuzu took the biggest jump as it hiked the price of D-Max by Rs8,60,000, while most shocking price hike was by Hyundai, which introduced new prices just a day after the launch of Tucson.
Meanwhile, Honda Atlas hiked the prices by Rs100,000.
Hyundai Tucson Price Hike:
Hyundai Nishat Motors (Private) Limited increased the prices of its new SUV, Tucson, by Rs200,000., as it is pertinent to mention that this hike has come a day after of new car's launch on August 11, 2020.
Isuzu's Jump in Rates:
Gandhara Industries introduced massive hike in prices of Isuzu D-Max 4×4 Double Cabin cars up to Rs860,000. In a notification, the company said the new prices are inclusive of 17% General Sales Tax (GST).
The notification stated that the revised price of Isuzu D-Max Hi-Lander 4×4 Double Cabin Standard is Rs57,00,000, comparing to its old price of Rs53,00,000.
Price Hike by Honda Atlas: 
Honda Atlas Pakistan increased the car prices up to Rs100,000. According to a company notification, the new prices will be applied from August 10th, 2020.
  The company stated that these new prices are Ex-Factory per unit inclusive of 17% sales tax and 5% FED on all Honda CKD Variants.
The notification read that new price of Turbo RS will be Rs4,699,000 with increase of Rs100,000 from old price of Rs4,599,000. Furthermore, Turbo Oriel will now cost Rs4,449,000, comparing to its old price of Rs4,349,000.
Recommended For You: