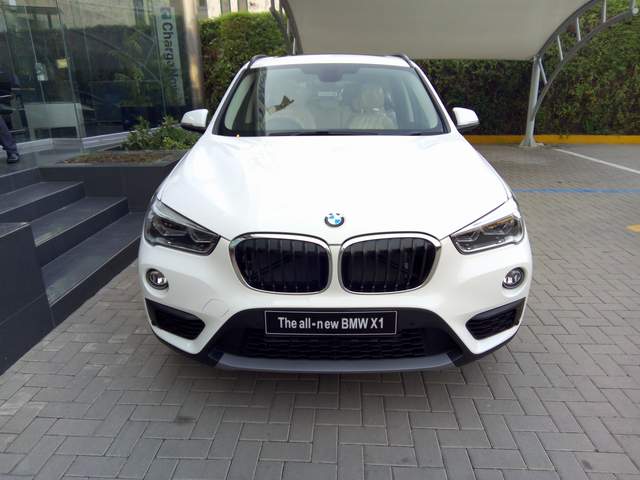 Hands on Experience with BMW X1 in Pakistan
X1 is manufactured and sold by German Automaker BMW, worldwide. This model was initially launched (globally) in 2009 and is available in a 5-door variant. This vehicle is the smallest SUV offered by BMW. Up until now, there have been two generations of this vehicle.
Currently, the BMW X1 is in its second iteration. More importantly, the first generation (E84) was launched in 2009 and officially discontinued in 2015. The second generation (F48) was unveiled in 2015 International Frankfurt Motor Show followed by 2015 Tokyo Motor Show. The second generation went on sale in Fall 2015 and early 2016 (In US).
Furthermore, the initial models of the (2nd Gen) BMW X1 were xDrive20i, xDrive25i, sDrive18d, xDrive20d, xDrive25d followed by sDrive 18i, sDrive 18d and sDrive16d. The later models (sDrive) were primarily built to be introduced with a lower price tag. For countries (like China), where vehicles with longer wheel-base are preferred, BMW introduced a customised version of X1 (named F49). This model included a stretched wheel base by (approximately) 110mm and an overall increase of 126mm in the vehicle length. Depending on the market and year of production, X1 has been sold in a bunch of variants with all sorts of (Optional and standard) equipment. However, the vehicle comes with two drive configurations; front wheel drive and all wheel drive.
Whereas,
xDrive variants are All-Wheel Drive
sDrive variants (of BMW X1) are Front Wheel Drive
Models with a 'd' at the end (sDrive18d) feature a diesel engine
X1 has been offered in a variety of engines, both petrol and diesel. BMW is currently offering following engines in X1 (with varying levels of power and torque outputs)
1.5L BMW TwinPower Turbo 3-cylinder petrol engines
1.5L BMW TwinPower Turbo 3-cylinder diesel engines
2.0L BMW TwinPower Turbo 4-cylinder petrol engines
2.0L BMW TwinPower Turbo 4-cylinder diesel engines
As mentioned above, the vehicle is being offered with various engines, with both (All and Front) drive options. And it comes with an option between 6-speed manual, 6-speed automatic steptronic or an 8-speed automatic steptronic. But, the variant, which has been introduced in Pakistan will be coming with:
An option between a 6-Speed Manual or a 6-Speed Automatic Steptronic
BMW TwinPower Turbo 3-cylinder petrol engines
And since there has been a lot of hype created in these past few days around this vehicle in Pakistan, I decided to reach out to Deewan Motors and write my hands-on experience with this vehicle.
There has always been a plenty of reason to buy a vehicle out of the BMW X series. The most obvious choice for a lot of people will be X3 or X5 because of more space and practicality. X6 on the other hand, brings more power in the picture. In Pakistan the vehicle (base model) was introduced at a relatively lower price tag (for an imported CBU German vehicle) of PKR 3.99 million. It seems with the BMW's 100-year mark approaching the company has managed to address most of the problems with previous generation of X1, and has managed to produce a really appealing vehicle.
Exterior:
Mixing SUV styling cues, a high driving position with premium finishing and the desirable badge, are a winning combination of this 2nd Gen X1.
This new model of X1 gets its design inspirations from X5 and the face-lifted X3. Distinguishing a BMW car has always been easy, but with this model, featuring a bigger kidney grill, the additional presence (overall look) is always a welcome.
More importantly, the car is really attractive in profile too. With a couple of creases running across the length of car, giving it a more sculpted look. But the best angle of this car is from its back, where X1 manages to display a broad, strong and sporty stylus.
Down below, the X1 has large fog lamps (Standard) and big intakes, which end up giving it a more aggressive look. In addition to that, the vehicle (base model) comes with 17′ v-Spoke alloy rims. The ground clearance, measuring at 7.2 inches is certainly impressive. The 2nd Generation X1 is 4439mm long, 1821mm wide and 1612mm tall. Its wheel base spans over 2670mm.
As I mentioned before, the vehicle has the best viewing angles from its back side. It features big tail lights, a sculpted tailgate and upper bumper area.
Interior and Practicality: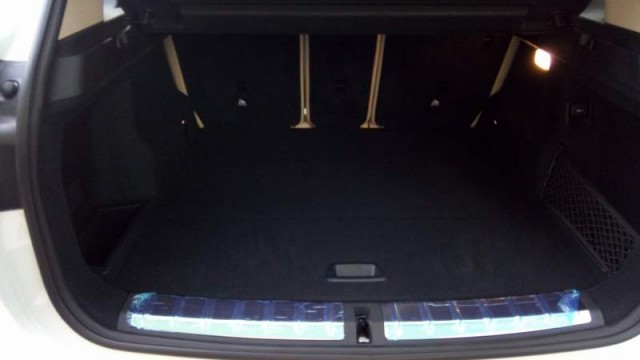 The most important part of the X1 is its practicality. The vehicle comes with a 505L boot space, which is 85L more than its previous generation. Plus the load floor is completely flat, which makes loading heavier and bigger objects easier. The option of 'Contactless Opening of tailgate' is also available but it is a part of Comfort Access System, which is an extra, and will end up costing you more.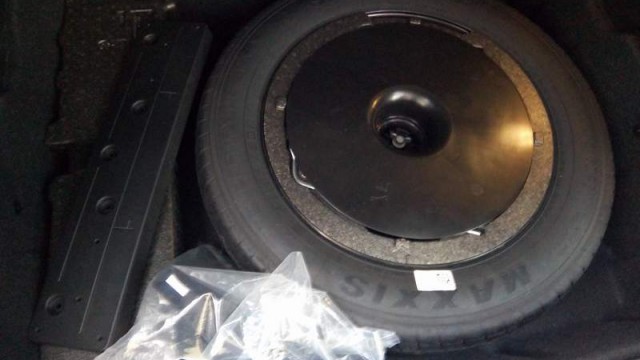 Nonetheless, lifting the boot floor reveals the spare wheel (Which is an extra) or a hidden compartment for extra space. The rear seat comes with a 40:20:40 split, which can be folded down to increase the boot space.
Stepping inside the cabin, it is easier to notice lots of leg room (at both front and back) and the raised seating position to increase the visibility. There are no blind spots in this vehicle and visibility from all angles is very clear. Headroom and shoulder room is very generous and ample. At passenger's side, you get double-decked glove compartment. The car comes with a climate control, electronic buttons and controls, which are located at the center console.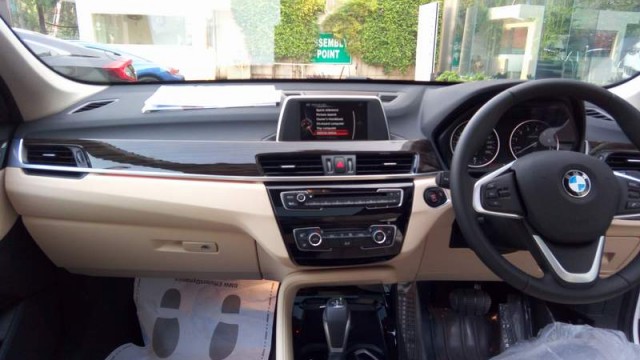 Moving over to the styling, thanks to a wood-aluminium trim, which splits the dashboard horizontally, giving it a classier look. The center stack sits closely beneath the infotainment screen allowing for increased space. There is an option of a CD/DVD player (Optional Extra) in the vehicle, instead a more modern hands-free media system with Bluetooth connectivity and USB slots has been facilitated in the base model.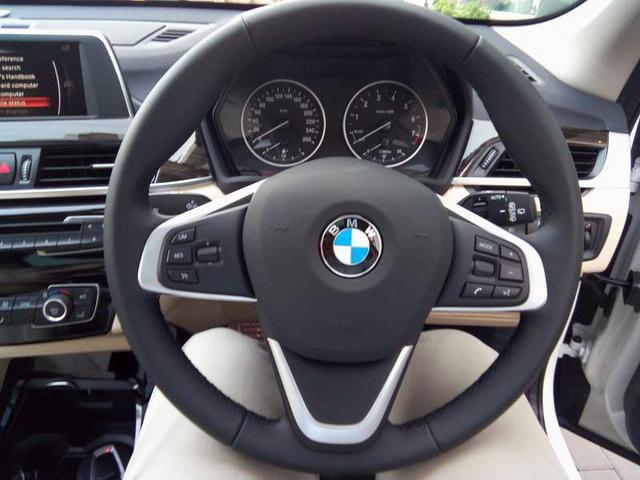 The multi-function leather wrapped steering wheel gives the interior a premium feel and it works flawlessly. Cruise control options can be controlled from the left; while music, telephone and drive mode options from right-side button-interface on the multi-function steering.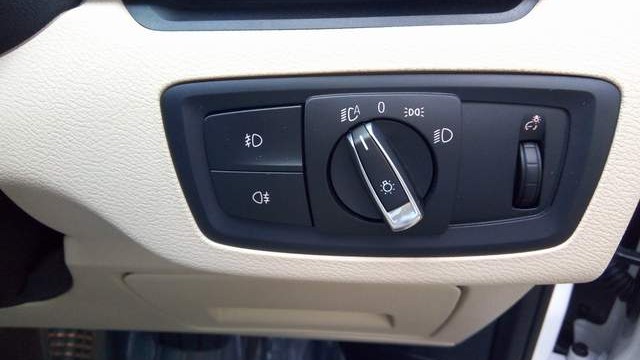 There is however, the option of adjustable headlight control with automatic headlights. The headlight controller can be located under the right A/C vent from the driver's position. It comes with fog light switches, headlight intensity adjustment, automatic headlights, off and hi-beam.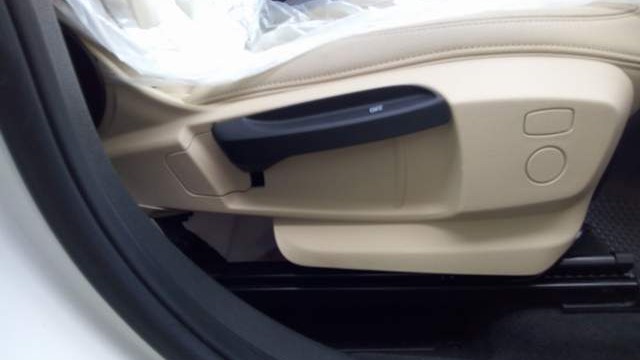 The feature of adjusting both (driver and passenger) front seats come as a standard feature.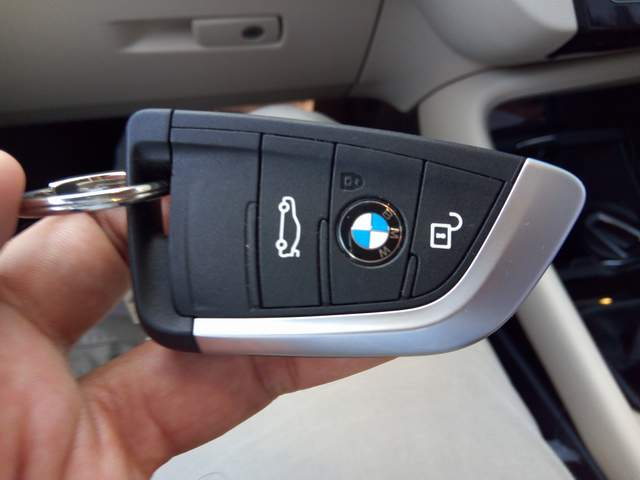 Standard equipment also includes front fog-lamps, remote-controlled central locking, key-less engine ignition and tail gate opening, electric window controls, electrically adjustable and heated exterior mirrors and a rain sensor including automatic headlight control.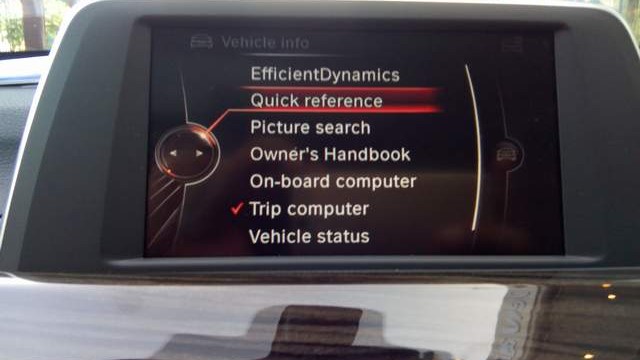 The car's iDrive, comes in the form of a 6.5' high-res display and can be controlled with the help of a controller placed near the E-brake. Twisting it left and right is followed by up and down moments, while pressing it leads to the selection of any option on the control display. This controller is also accompanied by 5-buttons for Audio, Menu, Telephone, Options and Back Shortcuts.
There is a blend of wood, aluminium leather wrapped and naked plastic involved in the dashboard. The components don't feel scratchy or cheap, rather it has been built with high-grade materials. Personally, I think X1's interior is slightly better than it's bigger sibling X3 (Old Version). And due to the panoramic sunroof, the interior is flooded with natural light, which helps in increasing the visibility.
Under the dashboard, it is easier to find the electronic gear shift. And you can locate the traction control and drive mode selection buttons placed just next to the gear shift. Two cup holders can easily be found right next to the gear shift. The armrest feels sturdy and is leather wrapped. Lifting the top reveals a small and easily accessible compartment.
On the back, children safety harnesses and seat belts are available at all three seats. The rear seat is also 40:20:40 split, which can be used to increase the boot space. Surprisingly, this car comes with rear A/C vents. Dropping down the middle seat-split reveals two nifty cup holders and a small holding space. On the sides, the door bins are pretty big and they can easily handle a 1L bottle.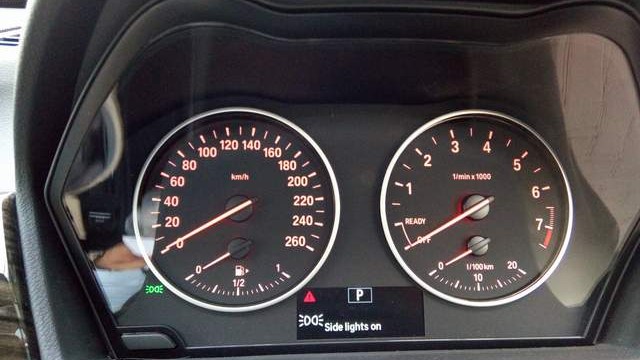 The instrument panel is fairly simple. You get a digital speedometer and RPM meter on left and right hand side (respectively) in the instrument panel. Other than that, there is a digital fuel gauge under speedometer. And fuel tank information meter under the RPM gauge. The LCD display has been entertained at the centre-bottom of the whole instrument cluster. It shows things like status of e-brake, current gear, kilometres driven on a trip and total mileage, which can be achieved with respect to available fuel in the fuel tank. Overall the information cluster looks pretty good. You do get the option of heads-up display, but it is an extra feature.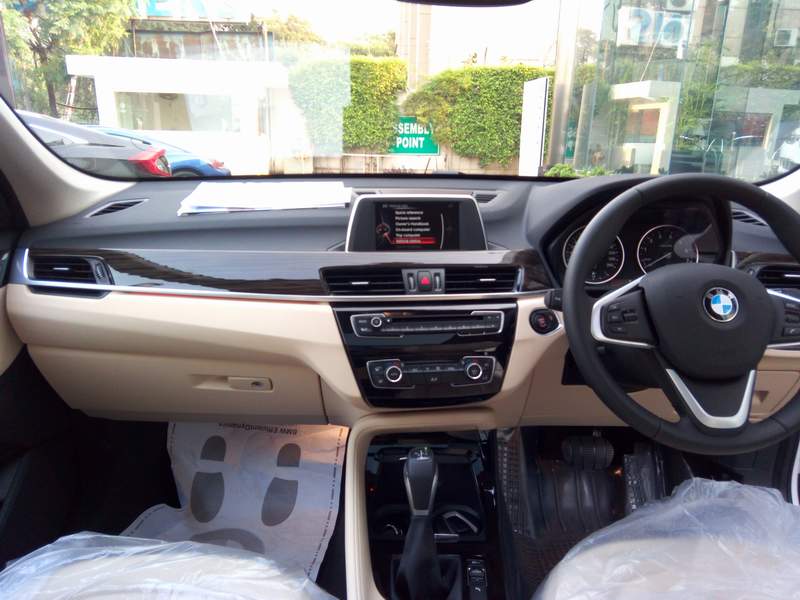 Overall built quality of the interior of X1 is definitely impressive. As I mentioned above, I found the interior of  X1 slightly better than its older sibling X3. The interior is mostly made up of leather-fabric (on seats), aluminium (trims), wood (trims), leather wrapped and naked plastic. The upholstery is in an off-white color. The door panels are also made up of leather wrapped and naked plastic, with a trim of aluminium. The top upper part is naked plastic; the middle part features a horizontal panel of wood with an aluminium trim whereas bottom half is all leather covered plastic. As far the comfort level of the seats is concerned, the feel good. The backs of the front seats are quite wide and the manage to support the shoulder blades and the back.
It's a big car with a long wheelbase and the cabin of the vehicle is very quiet. Even driving in sport mode, you will notice the engine noise at higher RPM's but wind and road noise is (almost) non-existent.
At this point I would like to compare it with 1st Gen X1 to explain some of the clever engineering done by BMW in this car. Apparently, the 2nd Gen X1 is 36mm shorter in length by its previous model. But it is 21 mm wider and 53mm taller than 1st Gen X1. More importantly, 2nd Gen X1 offers a significantly raised seating position of (36 mm) at the front and 64 mm at the rear. There is more good news, this 2nd Gen X1 has 37mm more knee room in the standard seats (than in the previous model), which can be increased further to 66mm by opting the (optional) adjustable rear seats. So, how is it that despite smaller overall length, the leg room can still be comparable to any other big SUV? As it turns out, BMW have spaced (widened) the wheels out (both front and back) and increased the wheelbase to create more room in the cabin.
Performance & Handling: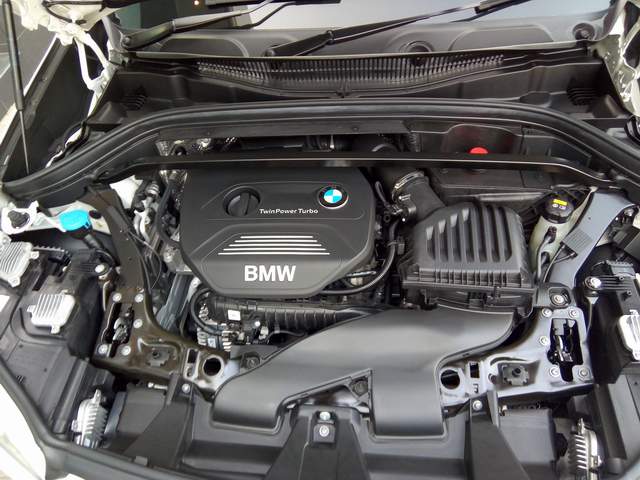 As I mentioned before, this vehicle might only be made available (In Pakistan) in only 1.5L BMW TwinPower Turbo 3-cylinder petrol engines with 136 BHP power output and 220 Nm of torque. On paper the vehicle manages to produce an impressive 18 KMPL with high octane fuel. Since the total (unladen) weight of the vehicle is 1500 KG, the engine selected for Pakistan works brilliantly. On the roads, this vehicle feels premium, partly due to the build quality and partly due to BMW's adaptive suspension system. There are three driving modes; Eco Pro, Comfort and Sport.
During my two short trips, I drove on Comfort and Sport mode. And let me tell you any misconceptions in my mind about this underpowered (1.5L) twin turbo engine were laid to permanent rest, its throttle response and no turbo lag at all RPM's made me a believer. Unfortunately, I had to cut my trips short due to a lot of potential BMW X1 customers wanting to have a test drive. Nonetheless, the car managed to do 0-100 in a respectable 9-10 seconds, with A/C and stereo on (in sport mode). Even in sports mode, where the throttle response and suspension is firmed up by on-board computers, the ride is not harsh as compared to other high-end cars (in this category). Likewise, as soon the mode is shifted to 'Comfort', the vehicle's suspension softens up and the ride becomes extremely pleasing. In terms of wind noise, you could drive this vehicle to 120 KMPH and not really hear anything, which is really impressive. (I mentioned 120 KMPH because this is what I managed to achieve in my two trips)
Now a lot of times, front wheel cars with turbo-charged engines tend to have the issues of torque-steer (Steering Wheel tends to turn in left or right direction, when you accelerate the car at higher RPM's) and (Over or Under steer) during high speed cornering. So, while driving this X1, I paid special attention to its stability and behavior at high speeds (straight-line and on turns). And I am delighted to say, there is no such issue in this vehicle. The lack of absence of these faults can be credited to a pre-installed Servotronic speed-sensitive steering assistance. To sum it up, this system allows parking and turning manoeuvres to be completed comfortably with little steering effort. More importantly, the drivers can also benefit from steering precision and straight line stability at higher speeds as the steering effort is increased just the right amount.
The braking distance from a 120 KMPH to standstill is really impressive. And it feels good to know that your vehicle will respond to your slightest touch. A simple query to this car's brilliant stability control and the company official kindly told me that it is all thanks the Dynamic Stability Control System of this vehicle. He further elaborated that the system includes features such as anti-lock braking system (ABS), Dynamic Traction Control (DTC), Cornering Brake Control (CBC), Dynamic Brake Control (DBC), Brake Assist System (BAS), Brake Drying Braking, Start-Off assist and Performance Control. And when Dynamic Stability Control is switched off, electronic differential lock control comes in to play.
At the end of my trip on 'Sport Mode' the computer showed me the average consumption of 5.2 KMPL, which is not really surprising since the car was brand new and the weather was extremely hot on that day; so, I turned up the A/C and stereo during my trips. Likewise, at the end of my second trip 'Comfort Mode' the computer showed me the average consumption of (approx..) 12 KMPL (in the same driving conditions). But, the Deewan Motors representative assured me that in right conditions and a casual driving style, this vehicle can easily achieve a combined average of 18-19 KMPL. With these reported figures and a fuel tank capable of storing 61L, I believe this vehicle can give out pretty impressive figures for a luxury vehicle.
Safety:
On the safety side of things, the X1 has quite a number of features, which are noteworthy. For starters, the X1 is equipped with a Head Protection System and Front-seat-mounted side-impact airbags. Furthermore, the X1 is equipped with driver and passenger front airbags with dual-threshold, dual-stage deployment knee airbags and front-passenger seat sensors designed to prevent unnecessary airbag deployment.
There are a lot sensors spread around the exterior of the car, which relay the real-time location of the distance of any nearby moving or stationary object within 1.5-2 meters. This feature is really handy in parking and getting out of blind spots on narrow streets.
All seatbelts have automatic-locking retractors. I was also told that there are impact sensors on the body that will deactivate the fuel pump, automatically unlock all doors, and turn on the interior lighting and hazard lights upon the unfortunate event of an accident.
Final Thoughts:
If I were to pen my experience with this car in one line, then I would reply back 'Don't ever doubt a German (Big-3; BMW, Mercedes and Audi) made car'. It is hands down one of the best cars available in Pakistan. Yes, the car provides very refined safety features with (surprisingly) a great deal of performance. With lots of cabin space and extremely good build quality, this car will definitely be a joyous companion on long drives for a long time.
That said there are couple of things I need to get off my chest to really give out a balanced opinion to conclude this 'Hands on Experience'. Let me say once again I like this car but unfortunately the base mode BMW X1 comes with very few features. The multi-function steering wheel, 6-speed automatic steptronic transmission, emergency spare wheel and front armrest are all optional extras. Although the vehicle has keyless Start button. But if you want keyless entry or contactless boot opening then it is a part of 'Comfort Access System', which is an extra. The optional list goes on to include metallic paintwork, panoramic sunroof, rear view camera including park assist & park distance control, light comfort package (electronic rear seat folding and electronic front seats), loud speaker system, Bi-LED headlights and roof rails in black.
The list of optional extras is quite long and so are their price tags.
But I personally believe that if you are planning to buy a BMW X1 at the (starting price) of PKR 3.99 million then you will eventually end up opting for extras, which will raise the overall price. So, in short if your budget is above PKR 4.7 million (just for the car), then this could be one of your preferred choice.
In the end I would like to conclude by admitting that this car is one of the best (In its price range), but the company (Dewan Motors) need to add in some more features for the basic variant to increase its value for money for the (potential) customers.
You may discuss further about BMW X1 launch in Pakistan by  following this link to PakWheels Forums.