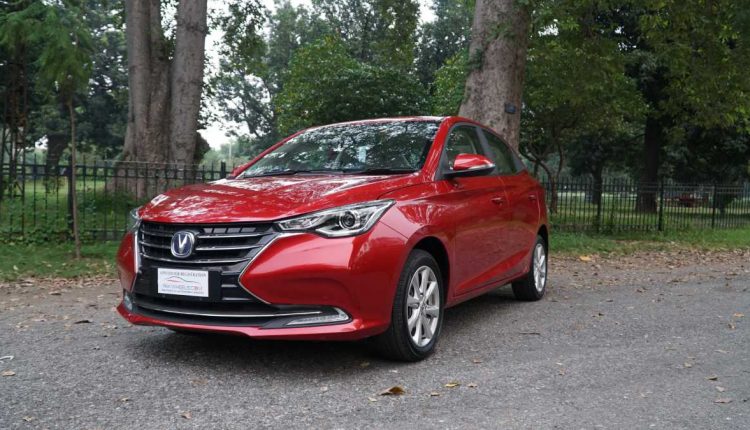 Booking & Delivery Status of Changan Alsvin
With the ongoing wave of car price hikes and booking suspensions, market reports are suggesting that Changan has done something similar with Alsvin. Not the price increase part; we got that a week ago. It's about the booking status of Alsvin.
Some media reports are saying that Changan has halted the bookings for Alsvin due to its high demand. So, we reached out to the company, and here's what they told us.
Yes, Changan did pause the bookings for Alsvin. But the company resumed bookings three days ago after getting shipping confirmation for CKD kits from China.
Changan Alsvin Prices
After the recent price jump of Rs. 280,000 across the board, the new prices of three Changan Alsvin variants are.
Alsvin 1.3L Manual Comfort                      Rs. 2,769,000
Alsvin 1.5L DCT Comfort                           Rs. 3,024,000
Alsvin 1.5L DCT Lumiere                            Rs. 3,219,000
Booking Prices
Bookings are open for all three variants of Changan Alsvin, with the booking price of Rs. 5.5 lacs for the 1.3L Manual variant and Rs. 6.5 lacs for the upper 1.5L DCT variants.
Delivery Time
The base variant will be delivered within 3 to 3.5 months, and the upper variants will be delivered within 2 to 2.5 months. 
Although Changan keeps its sales numbers a secret, we know Alsvin is a popular sedan in the market. And we know so because we see more and more Alsvins on the roads. Alsvin prices have gone up from the time of its launch when it was the most affordable sedan in the market. But, at the current rates, it's still the best value for money sedan from the lot.
Share your thoughts on Changan Alsvin and its prices. If you know someone who is a fan of Changan Alsvin, let them know the bookings for Alsvin are open with a fair delivery time.