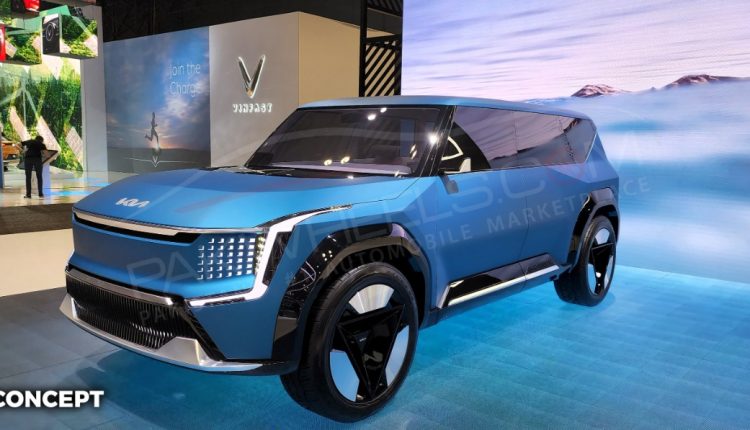 Here are Highlights of New York Auto Show 2022
New York Auto Show 2022 held earlier this month and our PakWheels community member Fazal Wahab, attended the event. He visited the displays of different car companies including Kia, Hyundai, and Toyota. He also took the pictures of upcoming models of the cars by different companies and here are those pictures.
What Kia Offered? 
First let's see what Kia offered and we are discussing the company as it has emerged as a top brand in Pakistan especially after launch of its crossover Kia Sportage. So, here are cars, displayed by the company at New York Auto Show 2022.
The cars offered were EV6, Sportage HEV, Soul, Sorento,  K5, Niro, Forte GT, and EV9 Concept,
Hyundai Cars at the Show
Then we have Hyundai cars, which has also become a household name in Pakistan in last few years with launches of Hyundai Tucson, Hyundai Elantra, and Hyundai Sonata. The displayed cars by the company included new generation of Tucson, Santa Fe, Nexo, Palisade, Elantra Hybrid and Ioniq 5.
Toyota Cars
And our favorite brand, Toyota was also there and the company displayed new Tundra, Sequoia Capstone, Highlander, and Rhombus.
Chevrolet Was Also There
Then we have famous American brand Chevrolet, which was present with its new models. The name of displayed cars were Tahoe, and Traverse, Silverado.
Cars by Lexus
Lexus, the luxury car division of Toyota, also presented some of there upcoming models. And here are the exclusive pictures of them. And the names of these cars are LC500, IS500 and IS350.
We hope that you will love these cars and enjoy these highlights. Which one do you like? Share your preference with us in the comments section.
For more news, views and reviews, keep visiting PakWheels Blog.