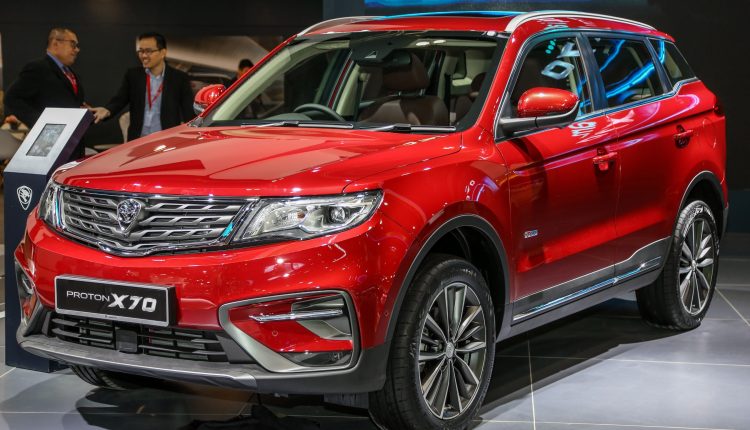 This is When Proton X70 Delivery is Starting
It's been a year and a half since Proton launched its crossover in the market, but we have hardly seen any units on the road. And now, market reports are suggesting that the sales of Proton X70 have dropped to absolute zero in March 2022. Has the car already said its goodbyes and left the market, or is about to? Let's uncover the facts.
No Sign of Deliveries
Soon after the Malaysian crossover came to Pakistan in December 2020, COVID-19 hit Malaysia with a heavy blow. There was a series of lockdowns in the country, leading to import restrictions and late deliveries of Proton X70. 
Once the situation got better and industrial activities resumed in Malaysia in September 2021, Proton made the earliest possible shipments to Pakistan to resume its operations. Proton Pakistan rolled out the first locally assembled unit of X70 in January 2022. 
With that, the company promised to start the mass production of the X70 in March 2022 and finally deliver the car to its awaiting buyers. That helped restore customers' faith in Proton, but they have started to lose it again. It's the end of April and, still, there have been no deliveries. 
Proton customers have been waiting for their booked X70 for more than a year now, and there's still no sign of deliveries. Proton keeps saying, "It is worth the wait!" but how long is that wait? Customers want to know.
Booking Cancellations
As per different media reports, due to late deliveries, many buyers have cancelled their bookings for Proton X70 and chosen other crossovers available in the market. To test their last drop of patience, Proton has not yet paid the refund amount to some of these customers, the reports added.
Statement by Proton Pakistan
Proton, on the other hand, straight away rejected the zero sales report, saying it's not true. As per a company official, bookings for X70 are still open and deliveries will start this weekend, just before Eid.
Let's hope that's true, Proton does some damage control and delivers the booked cars to its patient customers ASAP. Otherwise, it's game over for X70.