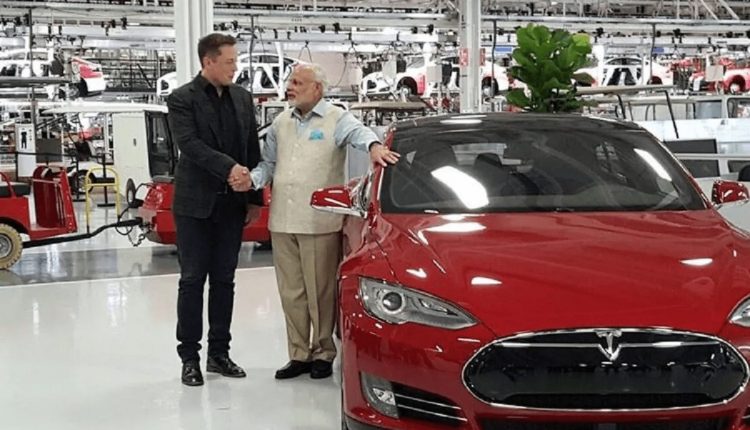 India in Talks with Elon Musk to Bring Tesla?
Who doesn't know Elon Musk, right? CEO of the world's biggest electric car brand, Tesla. The guy who recently broke the internet by acquiring Twitter for $44 billion. What if we tell you that the same guy is desperate to sell his electric cars in our neighbourhood? Tesla in India, how does that sound? 
After exploring other international markets, Elon Musk wants to test the world's fourth-largest auto market, India. The Indian market is also excited to get Tesla cars, but there's one problem: Musk and the Indian government are not on the same page.
Tesla's Proposal
Musk wants to import Tesla cars from China and sell them in India, but that's not what the Indian government wants. They want Musk to invest in India, make cars in India, sell them in the Indian market, and export them to other markets. 
Last year, Tesla moved a step closer to its formal launch in India by registering a company in the country. After the incorporation of Tesla Motors India and Energy Private Limited in Bengaluru, Musk has been in talks with the officials in New Delhi for nearly a year to cut tariffs. The US firm asked the Indian government to standardise the tax on electric cars to 40%.

India's Response
The Indian authorities asked Tesla to first invest in India by manufacturing its electric cars, and then the government will see about the tax concessions. So far, the two parties have not found any middle ground, keeping Tesla's entry into India in the air.
Recently, Indian Union Minister Nitin Gadkari spoke on the matter, saying, "If Elon Musk (Tesla CEO) is ready to manufacture in India, then there is no problem. Come to India, start manufacturing. India is a large market they can export from India. But if he wants to manufacture in China and sell in India, it cannot be a good proposition for India."
Looks like India wants Tesla to first commit to its market by investing in local production, but Tesla is not ready for that level of commitment. Tesla wants to test the market by selling cheaper imported EVs before investing in a manufacturing base of its own. 
Let's see if Elon Musk can come to terms with the Indian government and bring his cars to the country.