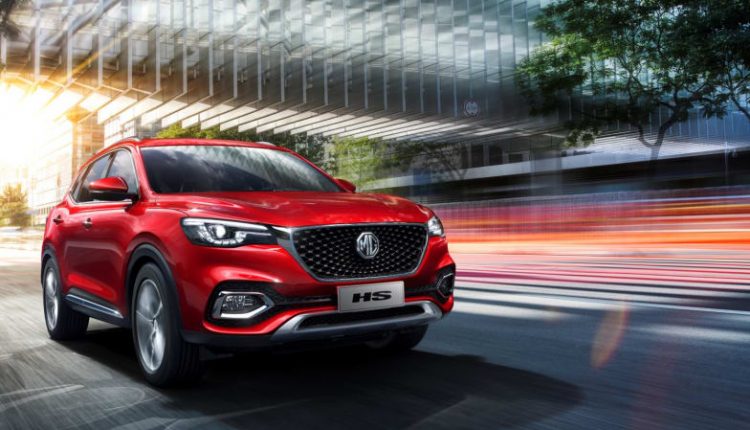 Has MG Motor Really Booked 10,000 HS SUVs?
There is a buzz on social media and media outlets about the'10,000' bookings of Morris Garages (MG Motor) HS SUV. The buzz has been created right after the day, when MG gave sneak peak of its cars. In the race of reporting first, either the media outlets were careless or reported without understanding the import policy of Pakistan.
Ever since the news is published, our followers, fans and community members from across the world have been approaching PakWheels for confirmation. In addition to this query, many asked about booking of MG cars and relevant dealerships in their cities. 
Henceforth, in this article, we will try to answer both of these questions. 
As always, we were not in the race to 'report first' rather we were working to bring credible news for our readers. As per our reports, the total number of booked cars is even less than 1000 units. Although there is no confirm numbers, as the booking is still on. We are reporting it with responsibility. Furthermore, you can verify this from MG company because we have done it under our journalistic duty.
The Facts to Understand: 
What we need to understand is that MG Motors has acquired Green Field Status under Automotive Development Policy 2016. Under the policy, every car manufacturing company can import 100 units of a single variant of its models with tax relaxation. For example, MG can import 100 units of HS, and 100 units of its electric variant ZS. The policy states that the importer company will get a 50% rebate in Customs Duty, while it has to pay complete Sales Tax and Regulatory Duty. Meanwhile, the company has to pay 100% Customs Duty on its 101st CBU unit. 
However, the ADP states that the company will get this benefit if it is going to manufacture said car locally. Otherwise, it has to pay full duty and taxes on all CBU units.
Furthermore, if we look at current circumstances of international market concerning COVID-19, we will come to know it is next to impossible to get the containers to import 10,000 cars. The imports are delayed as work on ports are either halted or decreased across the world, due to COVID-19 restrictions. The recent example is of Toyota Indus Motors, as its manufacturing is disturbed due to lack of imported spare parts. And the reason behind is same, the issues in the import process and ports.
Why is MG Motor Doing This? 
Now, let us try to understand the planning of MG Motor behind booking over 100 CBUS. The company sources told us that earlier MG had planned to import less than 100 units and start local production in June 2021. However, currently SUV is in very high demand in Pakistan. Furthermore, the delay in delivery of Hyundai Tucson can be another reason behind MG's decision. 
So, in our understanding, MG Motor decided to take advantage of this whole situation. Probably, they are planning to put their car in large numbers on roads before local production starts.  Although 'More They Sell, More They Will Bleed' because they will have to pay complete duty and taxes on units over the first 100. 
So, the formula by MG is simple; they saw the vacuum in the local market, analyzed the customers' eagerness and decided to launch CBUs in the local market. Henceforth, it is a smart move. But Still, the company has not booked 10,000 units, because it is impossible.
Another exciting aspect of this whole scenario is that MG is only offering Front Wheel Drive cars, with 1.5L Turbocharged engine, and selling it at Rs5.5 million. This rate is higher than FWD variants of both KIA Sportage and Hyundai Tucson. But the consumers are still ready to buy it. Meaning MG has read the market and local customers excellently. 
For reliable reporting on the automobile industry, keep visiting PakWheels Blog.