After three decades of ensuring its dominance over the local motorcycle industry, Honda Atlas has ventured into manufacturing 150cc motorcycles locally. The new Honda CB150F was launched on May 3rd, 2017, at a Honda Dealers' Convention in Lahore.
For Sale on Pakwheels: Motorcycle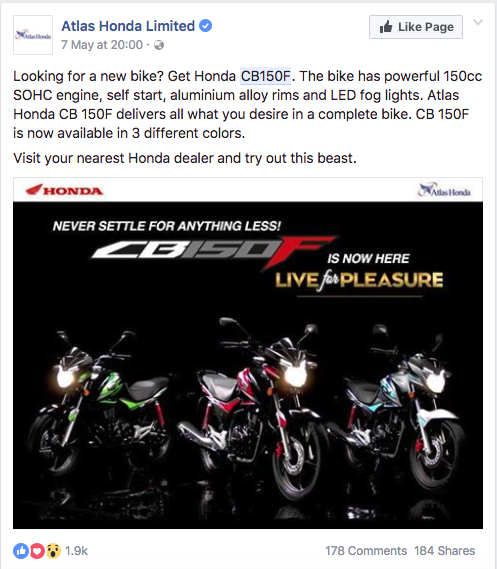 Apart from its 150cc engine, the product is offered with a full three year-warranty, which is a lot longer than the meager industry standard of six months. Reportedly, the new Honda CB150F is a totally new product after the launch of CG125 three decades ago. It must be kept in mind that the company has taken its time to carefully calibrate the market potential to launch a new product. With a ventilated front disc brake, vibrant speedometer with gear indicator, trip meter, RPM and fuel gauge, the new Honda CB150F is introduced at a competitive price tag of Rs 159,000.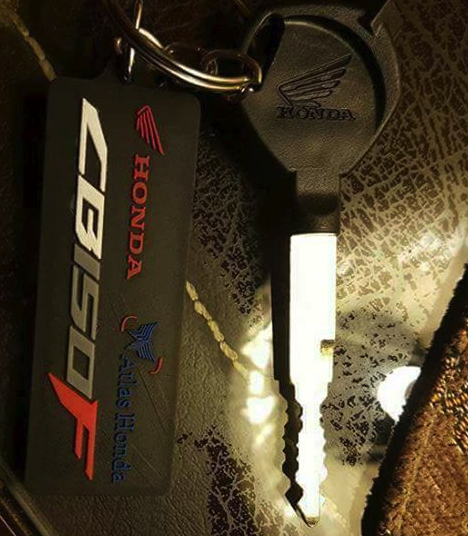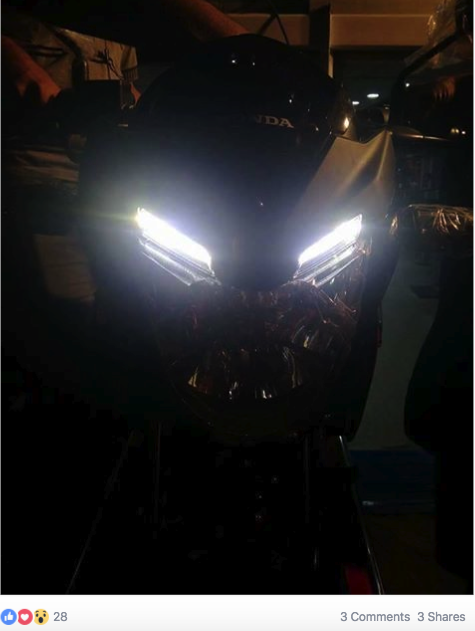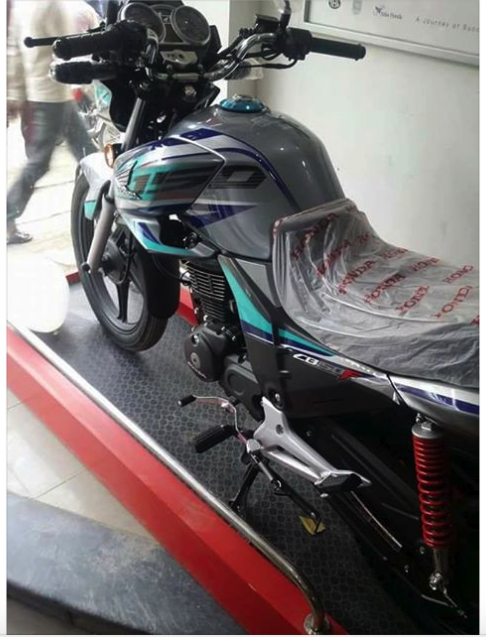 Compared to its ancient looking competition Suzuki GS150, this motorbike offers aggressive riding styles with sublime contours across its fuel tank and windshield. It must be noted that Honda Atlas has fitted an electric start option in this bike along with xenon headlamp, which is further complimented by LED fog lights. This motorcycle comes equipped with a 12V dry battery which is engineered to outperform its liquid cell counterpart. Since the introduction of Honda Deluxe, this is the second motorbike to have five gears and a front (ventilated) disc brake. The CB 150F is stylish and sporty with an aluminium coated grab rail. The alloy rims are aluminium die casted.
The magnetic ignition protection in the bike ascertains that it operates only through the use of the neodymium magnet key. The shutter lock system helps seal the keyhole shut if the key is not in place. The viscous air filter that the bike utilizes is known for improved cleaning efficiency. The price of this motorbike is PKR 159,000, which ensures that it remains in the range of Suzuki 'GS150 SE' (Rs 158,000). The CB150 weighs 124 kg, 8 kilograms more than the 116kg of the GS150. A 13litre fuel tank is installed in the CB150 compared to the 12litre tank of the GS150.