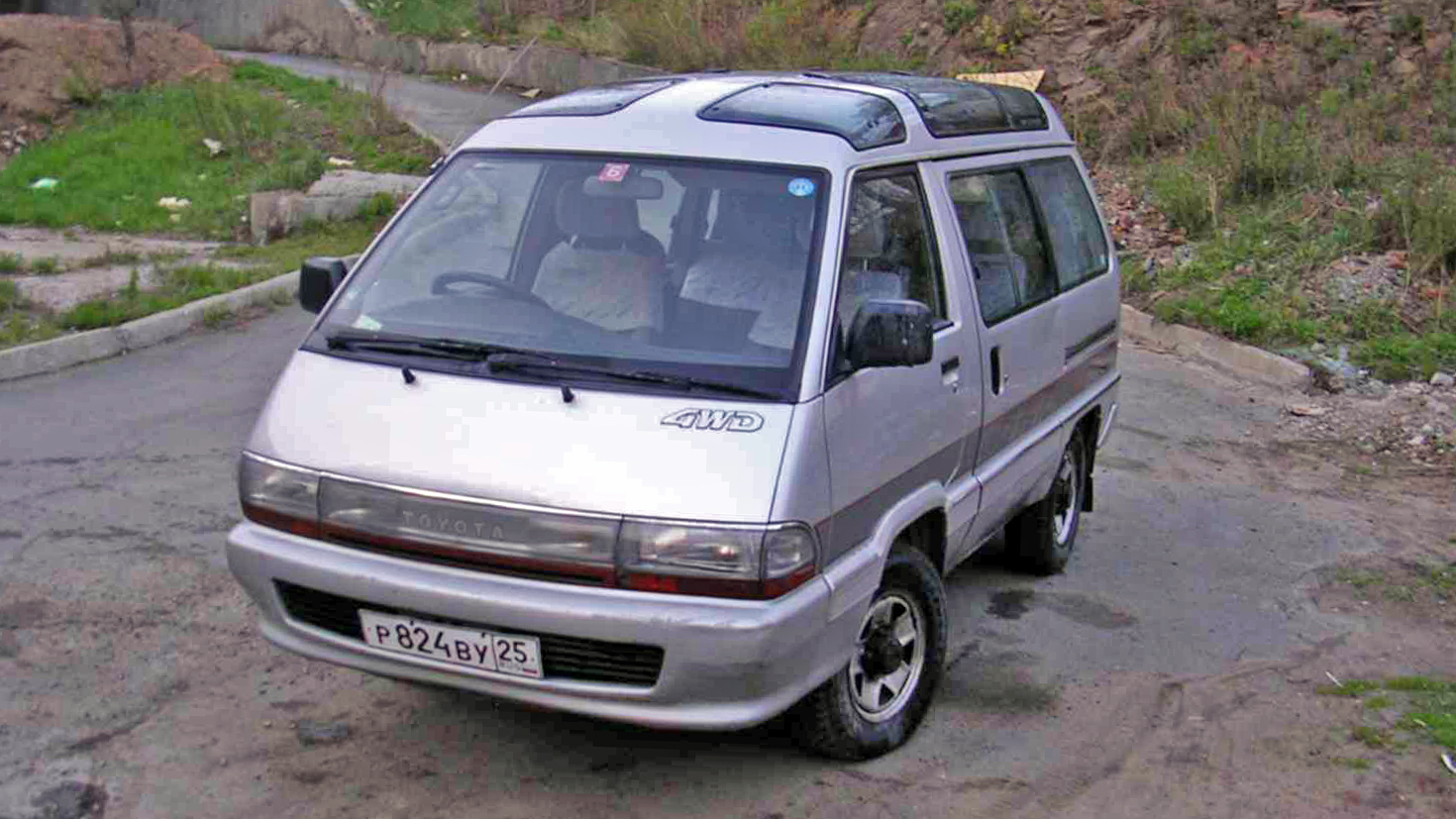 Here's Why You Should Buy A Toyota Townace In Pakistan
The northern areas of Pakistan are full of scenic beauty, serenity and mystique. From dense mountain forests to lush green plateaus, from crystal clear streams and lakes to dark intimidating silent hills. Move towards the south and you meet fields of gold – wheat, cotton, sugarcane, oranges. Move further south and you're exploring miles and miles of desert sand. Continue your journey and the caves of Baluchistan welcome you to experience the most amazing nights you could dream of.  And despite the far-from-perfect road conditions, enthusiasts travel in huge numbers exploring a new dimension on each trip.
I am yet to come across a traveler complaining about the travelling experience, or the prize in the end. I have come across travelers though who were unhappy with some other issues.
The fact is that as a nation, we lack social upbringing. Being fed with the same empty promises of bare minimum from our politicians and similar disconnected sermons from the religious hubs, not much has been taught to us in terms of social civics. The result is that we can argue for hours about the 'unquestionable favors' a specific politician did to us by building roads with our own tax money, or about the "qabooliat" or lack thereof of our prayers depending upon how high we hold our shalwaars, but we have somehow lost the basics of civilization. We unconsciously leave a trail of orange peels and banana skins right on the road while talking to our friends about the demise of civic sense from our society. We deliver sermons to our children on social responsibility of every Pakistani while throwing the empty Marlboro packet out of our car window.
Cutting the rant short and coming back to the topic, due to the trails of garbage we leave behind as tourists, travelers have started to favor undiscovered places – places which are not common choices by local tourists, places which are not easily reachable, and places which have not yet been commercialized. Which brings us to the problem – most of those places lack basic facilities like electricity, a place to crash, somewhere to get food, or even make coffee. Yes, tents work but setting up a temporary home each time you want to stop in your journey gets hectic after a couple of times. Then there is rain and wind and weather.
And that brings us to the solution – A campervan!
For less than a price of a 10 years old Suzuki Mehran, you can grab an old Toyota Townace which along with some tasteful innovation-cum-renovation, can be turned into a cozy campervan – a hotel room on wheels, a companion on your journey to explore the wild, your ticket to sleep anywhere you want without paying a penny.
The mid 80s and early 90s Toyota Townaces and Toyota Liteaces have quite a few things going for them; simple suspension setup, very good road clearance, excellent driving position, rear wheel drive (an AWD too if you can find it) and variants of very common diesel engines.
There are multiple approaches to it, but the common one starts with planning seats facing each other with a foldable table between them creating a living room sort of ambience. These seats can be reclined into a bed at the time of need. A small shelf which can be used for a sink, a refrigerator or just as a nightstand runs on one side of the van. A slide out kitchen goes to the back. The tricky part is the choice of material to keep the rattle to minimum even on bumpy roads.  Optional additions are front rotating seats, extra sleeping space on top, TV with a retractable stand mounted on the roof, charging sockets, a foldable shade on one side and bike stand at the back.
Inspirations can be taken by simply googling "Campervan Conversion" – A few photos are attached of such a project – mind you, this is one of the simplest to come by, yet extremely practical. And with the abundance of cheap but immaculate craftsmanship locally available, it is an easy to realize idea.
The outcome, however, will change the way you travel. Stay home weekends will be turned into full-fledged family excursion trips. A week off from work will mean actually being at the places you have only seen in photos. The usual boys-night-out will not be playing cards in your basement but at the bank of a mountain stream with a bonfire, good food and a guitar. You will start gathering albums and albums of timeless memories, unforgettable miles and breathtaking moments you'll cherish forever in your life.
As they say, life is not measured by the number of breaths we take, but by the moments that take our breath away.
So what are you waiting for?