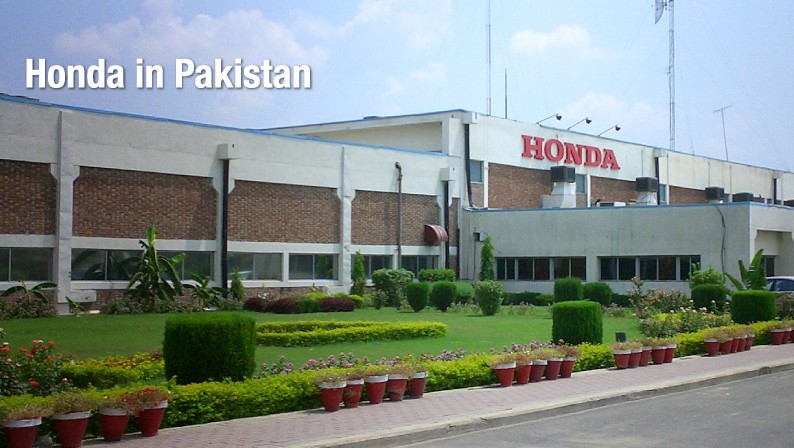 When it comes to success, hundreds and thousands of satisfied and loyal customers, and a reputation to keep outdoing their own best, few can match up to what Honda Atlas Cars Pakistan Limited has achieved since its establishment in 1992. Having achieved another milestone, by garnering the highest-ever monthly sales by selling 3,231 units last month – a testimony of overwhelming acceptance of the brand in a highly competitive industry. Contributing towards this spectacular statistic is the recently launched evolved Honda City and regaining of momentum with Honda Civic domineering the 1.8-liter category. With a phenomenal start to 2015, it is clear that Honda is an unstoppable force to be reckoned with. Like the cars produced, the company is an epitome of sheer excellence with customer care and comfort at its very heart.
In a competitive industry, Honda has steered leaps and bounds ahead. This has been made possible not just by the quality vehicles Honda produces, but also by the perseverance and extreme dedication of its very efficient sales force, the dedicated dealers and the loyalty of many happy customers. A testimony to the success is the winning of voted awards for Honda Civic as "The Car of the Year" and Honda City as" The Most fuel efficient Car". Honda Atlas Pakistan Limited posted record Pre-tax profit of Rs. 2.5 Billion in first 9 months (Apr 2014 – Dec 2014) of Honda fiscal year, compared to Rs. 1.0 billion in the same period last year. All such efforts have ensured in building and increasing investor confidence, showing that Honda is racing on the road to success, with each mile telling a new story.
Honda Atlas Pakistan Limited appreciates and regards the patronage of its valued customers, dealers, associates and investors. We vow to keep doing what we are best at and continue to be inspired by the power of dreams.DIS
DISCLAIMER: This is an official Press Release by Honda Atlas Cars Pakistan Limited and not a work by PakWheels. PakWheels assumes no responsibility of the information contained herein.