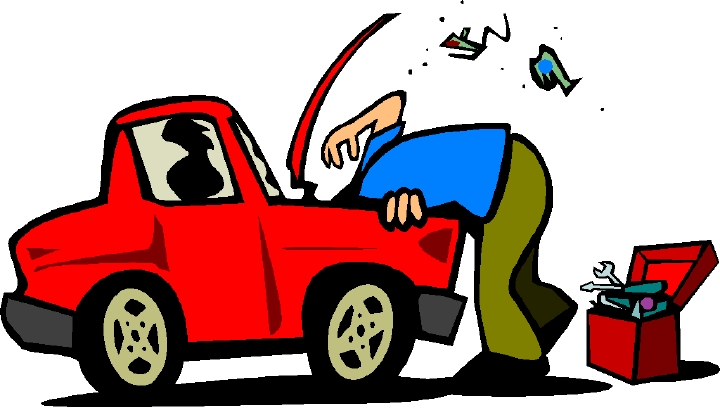 Here's Why You Should Never Leave Your Car With Mechanic Unattended
Giving your car to a mechanic for service and maintenance? Everyone fears this. Since you don't know what the mechanics could be doing to your cars, may that be a driving abuse or may that be a part swap, our local mechanics are capable of everything.
I have a personal experience of mechanic abuse. Back in 2010, I gave in my Corolla for an AC repair and when I picked it up, the AC was working fine. Just after a few days, the same problem emerged and I went back to the workshop. I was surprised by the fact that the workshop no longer existed and my trip to another one revealed that the original AC evaporator was replaced with some low quality used one and that was not even of the Corolla. With a heavy heart, I got the evaporator replaced with a new one, which was quite expensive.
I could not track down the culprits because it's next to impossible, but this incident lead me to one thing, I never trust mechanics with my car anymore and for even the slightest repairs, I stand on their heads while they do their job.
It's not just me who has faced this calamity. There are thousands of people who become a victim of this problem everyday. Recently, a friend of mine parked his car at a local workshop for some repairs and on his return, he noticed a significant amount of drop in the fuel gauge. Upon inquiring, the mechanic said that they took out some fuel to wash some parts but his response proved to be a lie when the ODO meter running was checked. They mechanic surely had taken the car out and only God knows what he did that for.
Not only in Pakistan, but the mechanic abuse problem persists globally. An article from a British forum tells about a car abuse story:
Wayne Clinning, a British man, took his Ford Focus ST for a few checks and a set of new tires to the official Ford Motor's garage Pye Motors in Morecambe, Lancashire, England.When he picked his car back, he saw the half empty fuel tank and to his horror, checked the secret dash cam in his car which proved that his car was abused by the mechanics. It was revved and driven at severely high speeds reaching up to 118mph in low speed zones near the garage. Moreover, the dash cam and audio recording revealed that the mechanics went through the bags in his car and scrambled through his personal belongings.
When reported to the authorities, very serious action was taken against the mechanic responsible of this calamity, resulting in the loss of his job and financial compensation for Mr. Clinning.
The dash cam footage below would show how the brand new Focus ST was abused:

Unfortunately, in Pakistan, there are no dash cams in cars and more sadly, there is no one to report to. The reasons are obvious. In local workshops, the mechanic himself is the owner, or in case of high end workshops, the higher authorities present would take no action against their labor, since a capable mechanic, despite of his character, is very hard to find.
So my advice to you is always remain present while your car is being worked on, even if you trust your mechanic. And never leave your valuables in the car. Also, make sure you check all the parts prior to leaving the garage. These simple measures would help you avoid such situations and going through hassle.
If you have any such experience of mechanic abuse, please share it here in the comments with your PakWheels family and let's make everyone aware of what might happen with their cars when they leave them unattended in the workshops.