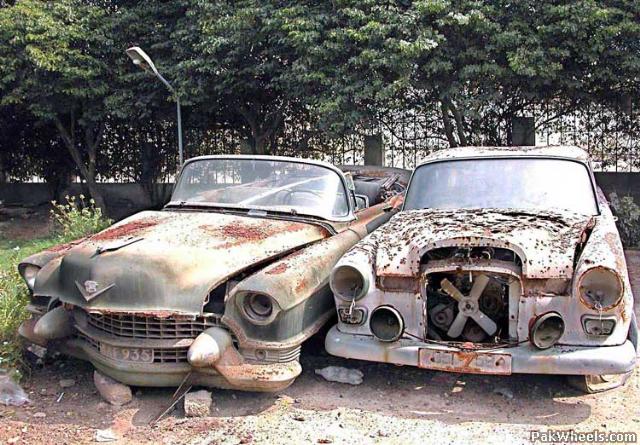 KARACHI: Two classic vintage vehicles which belonged to Mader-e-Millat (mother of the nation) Mohtarma Fatima Jinnah are now left unattended to rust in the parking lot of the Department of Information and Archives, Sindh.
The poor status of these vehicles was highlighted in 2007 when pictures were posted on PakWheels, but it is very sad to say that the condition of these vehicles, which are a symbol of National heritage, is still exactly the same since then.
Both vehicles, a Mercedes Benz 180 and a La Cadillac Coupe de Ville, were taken for reconditioning and overhauling from Mohatta Palace, but more than seven years have passed and nothing really has happened for their preservation and restoration. While these historical and valuable heritages become valueless under the open sky, covered with rust and in bad condition, it is a reminder for the respective authorities to look into the matter with serious attitude and preserve the cars of Fatima Jinnah.