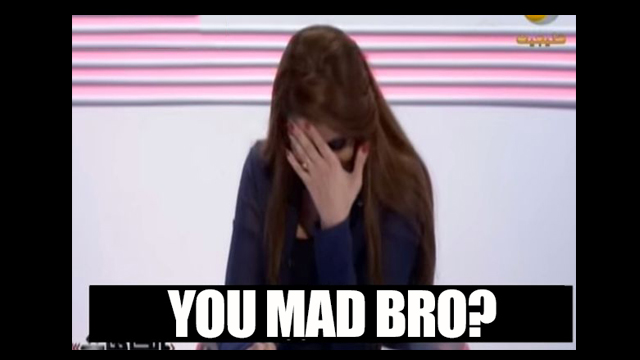 Rape Is The Reason Why Saudi Women Are Not Allowed To Drive
I was searching the internet about why women are not allowed to drive in Saudi Arabia when I came across an interesting news, which was downright outrageous. It was about a Saudi Historian who was justifying why there is a ban on driving for women in Saudi Arabia.
According to Saleh al-Saadoon, women in the U.S. and other foreign nations drive because they don't care about being RAPED or being a victim of sexual harassment. However, women in Saudi Arabia are not allowed to drive, because if the car breaks down they can get sexually assaulted, so unlike other foreign countries, Saudi government protects their women from that risk by not allowing them to drive.
This news was the most doleful justification they could give, women are not allowed to drive because they can get physically abused, joke of the century.
Let's imagine it this way, a woman driving in Saudi Arabia far from home on an isolated highway should be worried about getting ambushed and harassed, rather than being worried about how to get home. That's lame, it's like men in Saudi Arabia don't have anything better to do than waiting for a female victim who is driving in her car.
Another question that bothers me about this news is that, "How a female driving a car can be tempting for a man?" I mean there is nothing seductive about driving a four wheeled vehicle, so it's irrational to relate driving of a car with being sexually harassed.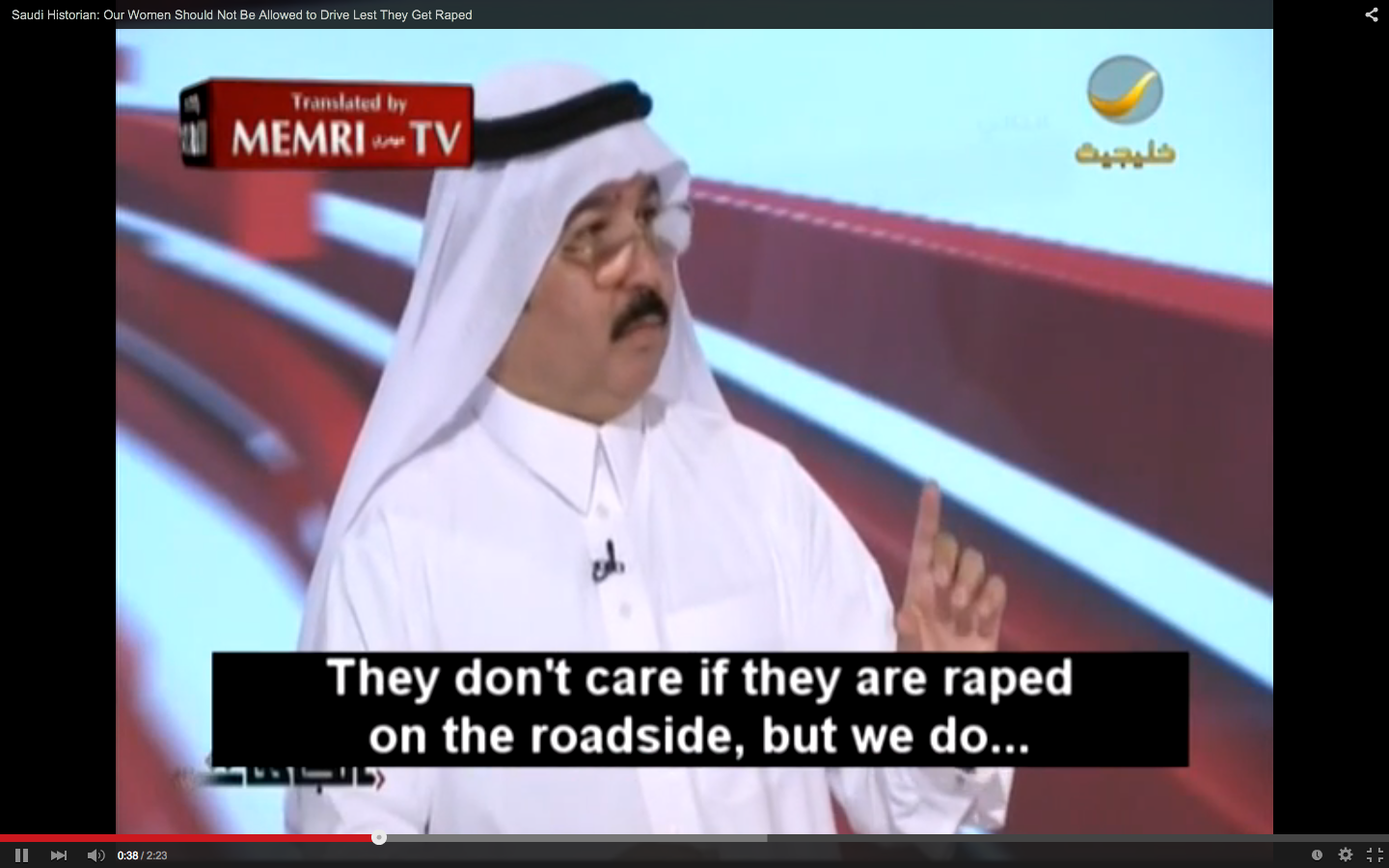 During the interview when Al-Saadoon commented that women in the U.S. don't care about being raped on the roadside, the host of the interview said, "Hold on. Who told you that they are not bothered about being raped on the roadside?"
The Saudi Historian answered this question with the most disagreeable statement, he says, for foreign women it is "no big deal being raped" it's only damaging for their self-esteem, but in Saudi Arabia the problem has to be seen from social and religious nature. The guests on that show were surprised by his statement and the people world over are furious over this news.
It's amusing that Saudi government thinks a woman driving a car can risk her self-esteem, I mean, look at their law; a rape victim is treated more horribly than the person who is guilty of that heinous crime.
Another interesting aspect of this news was that when the historian saw that his rape theory wasn't convincing anyone, he tried another approach. He claimed that women in Saudi Arabia are treated as "Queens" so they are not supposed to drive, but they are driven around by the men of the family or male chauffeurs. At this approach, the host asked him that, "What if the male chauffeurs raped them?"
Al-Saadon agreed with her, but his answer was again an unreasonable one. He said that there is a solution to it, but the government doesn't agree to hear it. His solution was that they should bring in female foreign chauffeurs to drive their wives around. The host of the interview covered her face with her palm and laughed at his solution.
Seriously, female foreign chauffeurs that's the solution. Well, I don't know how to express my feelings in words right now, but this was the height of ridiculousness, I mean female foreign chauffeurs are the solution. Yeah, right!
Maybe this historian has lost all of his senses, if a foreign female chauffeur drives the Saudi woman around what are the probabilities that they won't be sexually assaulted and the offenders who are raping her will spare the Saudi lady. From his solution, I assumed only one thing that either the man was out his mind or was a big time jerk, as he stated in his interview that foreign women getting raped is no big deal. So by this it means only one thing, the self-esteem of a Saudi woman should be protected and she should not be touched, while a foreign woman can be treated like trash.
Seeing such kind of statements, from the people who rule the country where Islam originated from, is a shame. At times I think after reading such news that maybe the end of this world is near. The Saudi government should focus on making strict and harsh rules for rapist rather than putting a ban on driving for women or bringing in female foreign chauffeurs.
So here were my thoughts about this news, enlighten me with your opinion about this ridiculous argument by the Saudi Historian in the comments section below.
Here is the video of the interview: