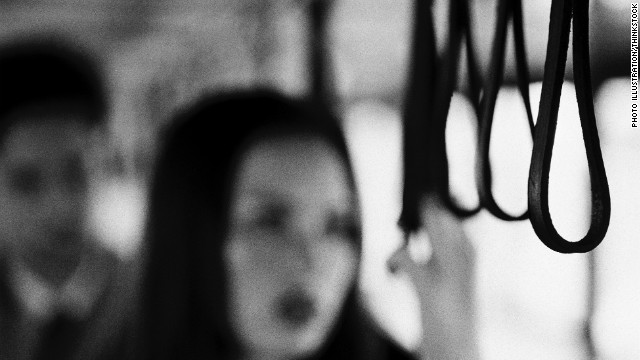 Sexual Harrasment Women Face While Using Public Transport in Pakistan
The condition of public transport in Pakistan is not even close to a satisfactory level. Daily commute for an average Pakistani woman is through public transport buses. But commuting through these public buses has become considerably difficult because of the unwanted attention and indecent remarks.
The public transport system in Pakistan comprises of Qinqis, rickshaws, taxis and buses. Now, seeing the buses of our country which are big enough to accommodate everyone, but here comes gender discrimination, only the front TWO seats of the bus are reserved for women while the entire bus belongs to men. Despite the fact that there is an increasing trend of working women in Pakistan.
The problem is not the limited amount of seats; the problem is the ogling men and their remarks. We ladies don't have separate buses. Oh, I actually forgot we did have that facility the "Women Only Bus Service" which just survived for a couple of months, but then fell victim to non-funding and the dear "Metro Bus Project", so the Rawalpindi Transport Authority (RTA) shut it down.
Those buses were a light of hope for women, finally we felt safe, secure and free from those offensive remarks. But then again this is Pakistan nothing can work properly in this country. So after three or four months of secure transportation without being harassed or verbally abused, we were back to those same  old buses with staring eyes and the hilarious songs of Altaf Raja from the 90's "tum toh theray pardesi".  Let's move forward, the indecent remarks and the non-blinking eyes are for the male passengers, but have you ever wondered what we women face in those front two seats where the "Tarzan" type conductor (climbing the windows) and the "Knight Rider" type driver stay.
I'll tell you the driver has several mirrors which are primarily for keeping an eye on the traffic and seeing whether the passengers have got down or not. But, you will find it interesting that those mirrors aren't used for that purpose. It's used to see the ladies sitting behind his seat; the driver adjusts every mirror in such a manner that he can see the ladies sitting behind him from every angle. Wouldn't it be good if he keeps those eyes on the road?
Now, comes the "Tarzan" conductor this guy is responsible for collecting the bus fare, but he is not liable to return the change, I mean come on you give them a Rs. 20 note and you will not get the Rs. 5 coin back. Did you forget you are supposed to pay for his tea?
Public transport is a menace to women, men don't respect us they consider our dupatta as a towel, they will keep a close watch on their own sisters not being harassed but will do the opposite thing if you are somebody else's sister.  They will physically harass a woman or pass indecent comments to the extent where they are about to get a slap and I honestly think they should. Travelling as a passenger is one thing, these men don't even respect the hostess in bus services like Daewoo, which is considered an upper-grade bus service.
My question for all those men out there who do this, how would you feel if someone does the same with your sister or wife? For once, place yourself in our condition and feel the agony and embarrassment, which we suffer every day. It's understandable for us that the drivers and conductors are not literate (but I guess literacy doesn't have anything to do with respecting women), at least men from literate families should not behave like illiterates. If you want your sisters, mothers, and wives to stay safe and respected without any harassment, then why don't you implement it for the other women as well. The day these issues are addressed and fixed, other things will start getting better on their own.