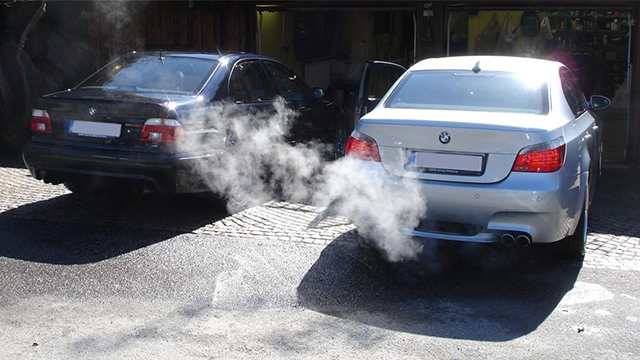 Here's Why It Is Unnecessary To Idle Your Car Before Driving Off
It is an old notion that you should warm up your cold started car before driving off, especially in the winters. People think it can harm the internals of the car if you just start and drive off. Well, this is not actually the case. It absolutely is unnecessary to idle your car before driving off.
Well it kind of was true when we had those carby cars. The thing is, in carburetor equipped cars, air and fuel mix in the carburetor and then move to the combustion chamber to get ignited. Cold carburetors can change the air and fuel mixture ratio, disturbing the idle of the engine. That was the main reason why warming up the car was considered important before driving off. It has nothing to do with cold pistons and engine oil. You do not want your car to stall right at the cross roads.
ALSO READ: Why You Should Stop Spraying Oil Under Your Car
But our newer fuel injected cars work slightly differently. Throttle body is there for sucking in the air and fuel is not pushed along with it. These cars are equipped with injectors, which spray the fuel directly into the cylinder before ignition. And has sensors to control air and fuel ratio in the chamber. ECU of the car can control the amount of fuel to be sprayed inside the cylinder, while inspecting the burned gases coming out of the exhaust in real time. This changes the alchemy of the elements involved. This does not only save you fuel but, also time. You do not need to start up the car and then wait for it to be drivable.
But please keep in mind, it also doesn't mean that you just start the car and floor it. Many auto manufacturers recommend idling at least for 30 seconds before driving on. Just start the car normally, put it in first or 'D' and gently drive off. Idling is not only heavy to your fuel bills but is also bad for the environment. We don't pay much heed to the effects of cars on the environment, but if we cut down our habit of idling, we will be cutting down the CO2 emission considerably.