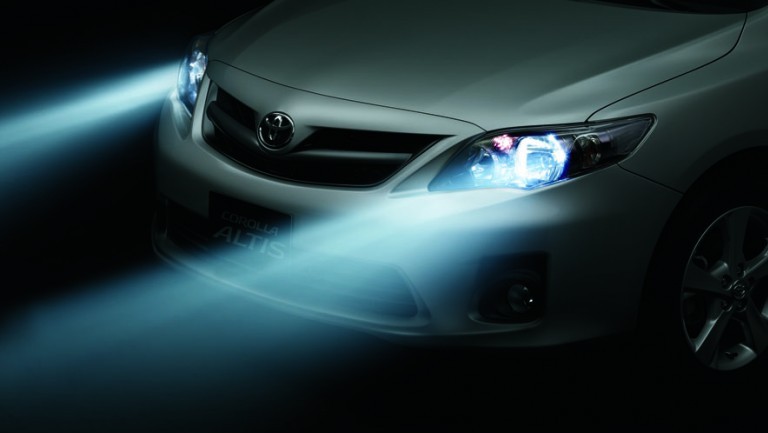 The choices that people make defines them. It creates new stereotypes, a reason to disgust or envy. There is no irrational threat to someone's liberty of liking or disliking a particular thing. The beauty which defines our culture; which a lot of Pakistanis say there is none, but the diversity is this country's beauty and some times, the problem too.
They say that firangis used the divide and conquer strategy in the sub-continent before this great nation came into being, the land of the pure, but keen observers would say otherwise; its our political parties which use the divide and conquer strategy to lure in votes because there is nothing else in their resume to get votes on.
There is always a reason behind hate. You may disagree and get them killed but its just difference of opinion which is not cool in Pakistan. You have to agree or you have to die. Fear mongers dwell the urban cities, casting bullets against people with a pen, or a voice or a keyboard.
Founder of PakWheels, our esteemed leader, who united the automotive enthusiasts around the country, while girls thinking of setting up a Tinder profile and a lipstick business on Facebook, PakWheels was bringing together brothers since a long time.
But! This is an automotive website, if you're with me till now, I have a problem and a irrational hate for the Corolla drivers. The Chaudaries of Pakistani streets.
If the fear mongers have guns and bombs and a will to kill anyone who opposes them, these Corolla drivers have their high-beam. Oh yes! You better fear for your eyes when an uncle tailgates you at 80KM/H with their high-beam on. (This is not a comparison between the two; one's a serial bloody oppressor while the other is just a Corolla driver who are the fear mongers of our daily traffic, and this a tribute to them.)
Often, I confuse the high-beam moving behind me in traffic in my puny little hatchback for a signal to 'MOVE OUTTA THE WAY PEASANT', but after moving away and rubbing and washing my eyes, I see it is their habit to keep the high-beam on.
And thus I started guessing, every high-beam that I saw incoming, I guessed the car before the lights came close to a recognizable distance, and alas! almost every time I was right. It was a Corolla. The car became so consistent with my guesses that any other vehicle that wasn't a Corolla with the high-beams on, was presumed that the driver is actually a Corolla driver.
There was almost no diversity like our country has. I wish there was.
God. Country. Family. Right?
And when you're in traffic, its: [email protected]#$%. Corolla. High-beam band ker. *swerves out of the way*. Get behind them. Tu bhi kha.
I do not hate the car. I like it. It is better than the Honda City and Civic combined and the resident editor of PakWheels will soon be breaking the hearts of many who just bought a Civic, but it just is. And I drove one, just to see is it some sort of visibility problem from the car that everyone drives with the high-beam on. I was staggered and cried on the side of a lonely road as I struggled to maintain even the safety aspect of keeping the high-beam on which many Corolla driver put up in defense. It is rather selfish, it makes me so angry that I thought of logging in to my email and send Express Tribune an angry text message which they would've published as an article and then I would have to spend the night explaining and calming down commenters until my self-esteem was completely wasted.
Nevertheless, trust yourself and bet some money and play this game. Bet on the next high-beam you see coming towards you from the far end of the road, and bet on the Corolla and share some of the fortune with me.