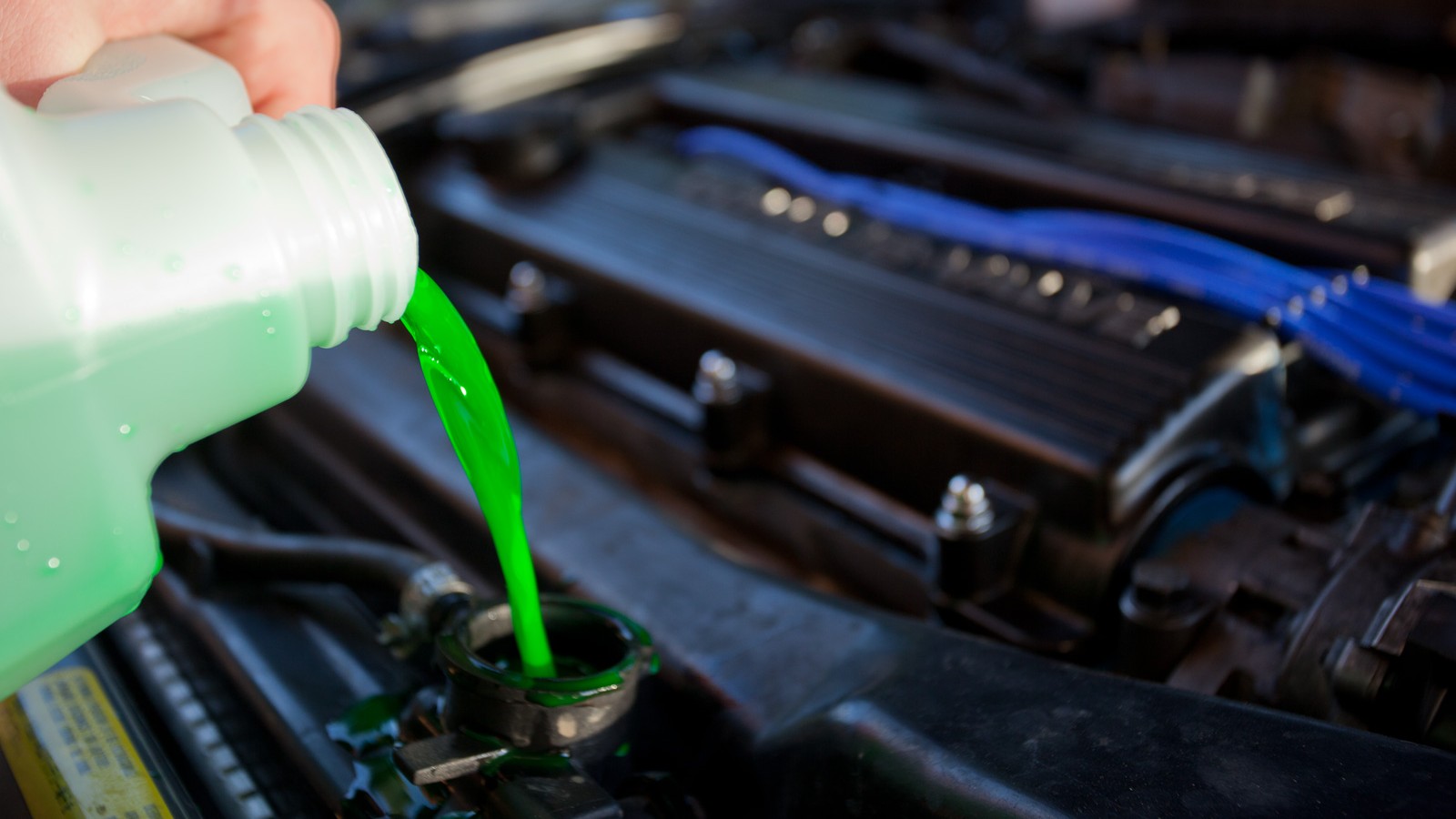 Here Is Why Premixed Antifreeze Is Better Than Concentrated Coolant For Your Car
Antifreeze or coolant is a major requirement of cars running in Pakistan. In 8 out of 12 months, we get high weather temperatures and our cars take a lot of beating considering conditions of our roads and traffic jams. It is antifreeze's job to keep your car cool and running.
In this article, we will debate whether you should go for premixed antifreeze or buy the concentrated antifreeze and add it to your car's cooling system yourself.
You can buy a lot of off the shelf concentrated antifreeze brands from your local market, and add it to your car's cooling system yourself, but there can be couple of issues here. First thing is, you need to know the optimal ratio of the antifreeze to water; usually its 1 part antifreeze and 3 part water. Some recommend 50/50 ratio. It all depends on factors like what car you own, what antifreeze you are buying, the average ambient temperature of the city/area you live it, etc. Antifreeze manufacturers also have instructions on the bottle for making the perfect mix. You can waste your one weekend afternoon off from work and measuring the water and the antifreeze mixture, but most of the people do not even know how much coolant does their car use. And also, you can't just pour the whole concentrate in the system and top it up. That can be very harmful and can lead to disintegration of metal and rubber parts of your engine.
Second thing is the quality of water we have in Pakistan; "Peenay ko milta nahi, car mein kya dalna hai". All the impurities it has in it can lead to antifreeze not performing to its fullest. The use of tap water can have extreme detrimental effects on the finished mixture depending on what it contains. The acidity in the tap water itself can break the chemical compound of antifreeze, rendering it less effective.
Here comes the benefit of getting a premixed antifreeze. If you are buying a antifreeze of some reputed manufacturer, you can have peace of mind that they have not also used deionized or distilled water for mixing but also the mixing ratios have been kept taken care of. Another plus point of getting a premixed antifreeze is that they usually have longer service life span than whatever you  can cook in the name of coolant, in your garage or at your mechanic's. You don't end up replacing it every other year. Some premixed antifreeze last as long as 5 years.
Premixed antifreeze can save you a lot of hassle in your everyday life, and in longer run, can save you money in repairs that could have been easily avoided in the first place.