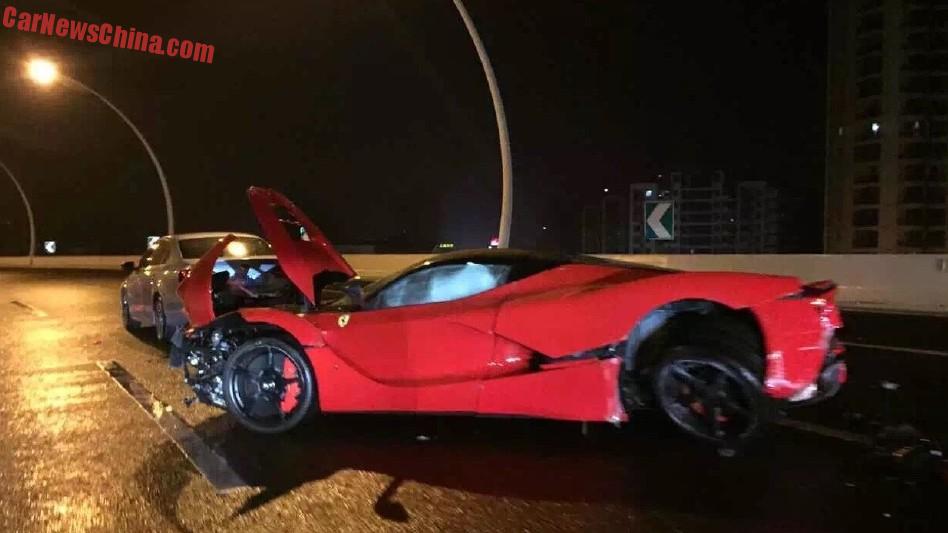 Ferrari LaFerrari Worth $3.7 Million Crashes In China By A Guy Wearing His Sister's Shoes
Looks like the Ferrari LaFerraris of the world are going through hard times and all the bad things are happening to LaFerraris. First, Justin Bieber announced he is going to buy a LaFerrari soon, now a student in China with ridiculous shoes wrecked his rare and exclusive car on a highway.
According to Car News China, the young driver lost control of his hypercar and slammed it into a barrier on the elevated highway section in Shanghai due to poor weather conditions. Lucky for the driver, he survived, but not so lucky for the car and thousands of its fans throughout the world. The car is completely FUBAR. The nose is missing, suspension is totally gone and the car requires some serious body work.
The Ferrari LaFerrari is already very expensive. It went on sale with a price tag of USD 1.4 million, couple that with the exorbitant duties of China and you get a big sum in front of you, as big as USD 3.7 million (I don't even want to convert that to PKR or I might start crying). The hypercar is not only expensive, but incredibly fast. The hybrid hypercar is powered by a 6.3-liter V12 engine which produces 950 horsepower and can reach 0-100 in just 2.7 seconds with a top speed of 350 kph.
If similar thing would have happened in Pakistan, you would have seen this car a month later, completely rebuilt, at a car showroom being sold as a 5A grade almost brand-new, pristine condition car.
Here are some photos to mourn at: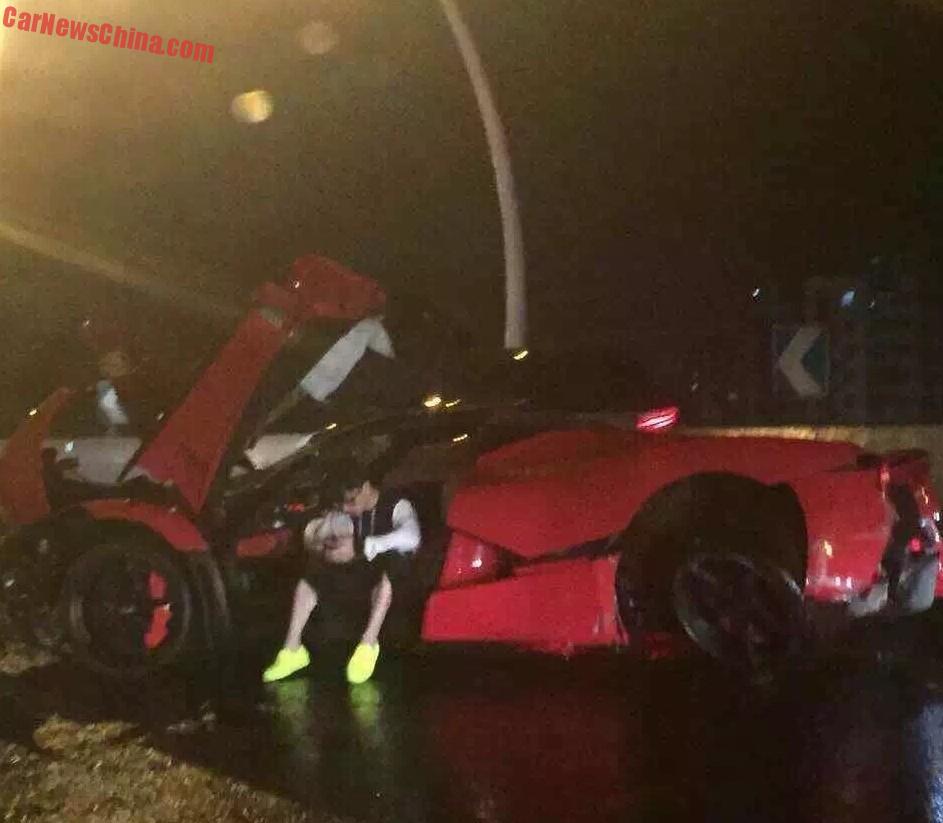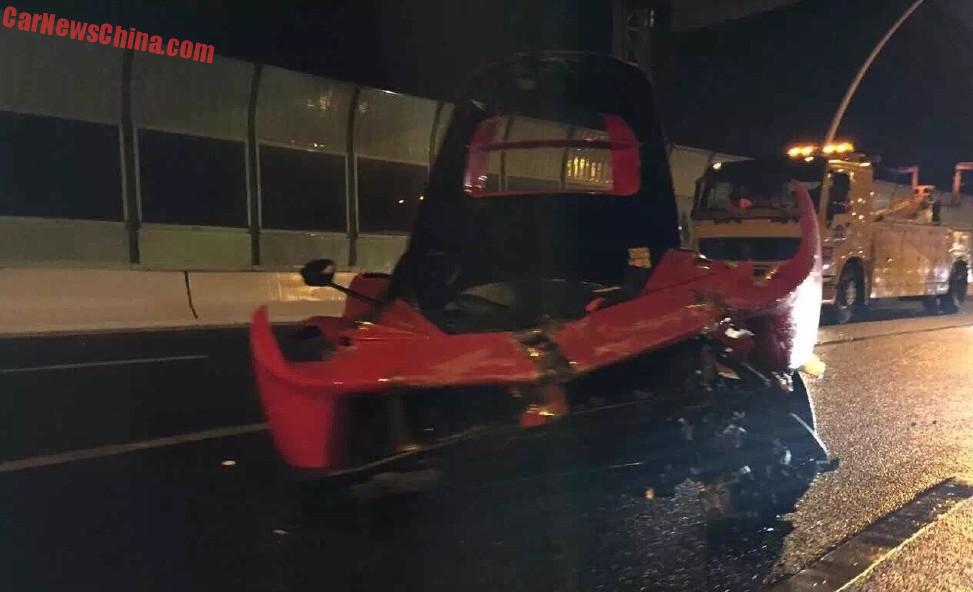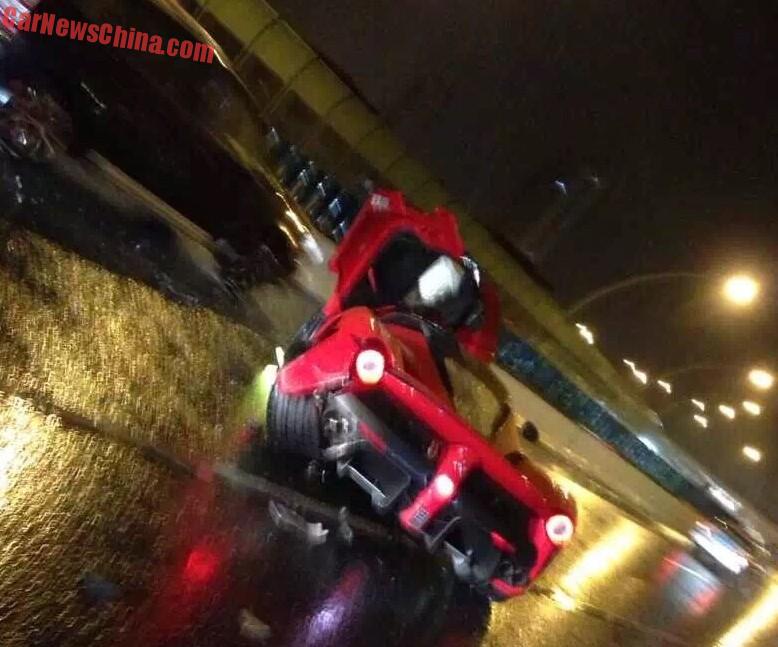 Source: Car News China