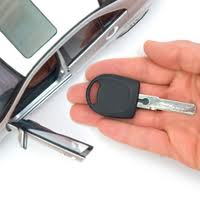 High prices, tough financing schemes and high mark up rates force buyers to purchase second hand cars
Car prices today have increased three times compared to the prices in 2006 and to test the impact on buyers of this exorbitant increase in prices, Pakwheels.com and YouGov collaborated towards a research on the local automotive assembling industry which has been rated as the lowest progressive industry in Pakistan which hasn't even been able to move from assembling to manufacturing.
Although mark up on financing have increased, however the number of financing options available to a buyer today has decreased significantly compared to 2006 as the impact is clearly reflected in the research where majority of the buyers (65%) have purchased used cars while only 32% of the buyers have bought new car the rest (2%) have received it as a gift.
Furthermore, it shows due to lack of financing available or rather more strict financing rules and regulations and high mark up rates more importantly, 70% of the respondents have used cash to buy cars as the majority have bought a used car and one in four respondents to the survey said that they have spent, less than 0.5 million rupees on cars.
Recently, PAAPAM chairman, Nabeel Hashmi had said that banks and financing institutions were charging high mark up rates that is causing the local assemblers loose customers as they then opt for used cars. He further asked for financing be made available for buyers of locally made cars with single-digit mark up rates.
Even though 66% of the respondents have said that they are satisfied with their cars, the study reveals that in the past three years, only 19% have purchased new cars while 40% have purchased a second hand car and the effect of high prices, stringent financial options and high mark ups have sent people purchasing for cars that are used few years as the majority of the respondents have purchased used cars of models aging in between 2002-2005 in 2011 showing a trend amongst buyers of purchasing used cars instead of new as there prices drop in due time.